Click here to get this post in PDF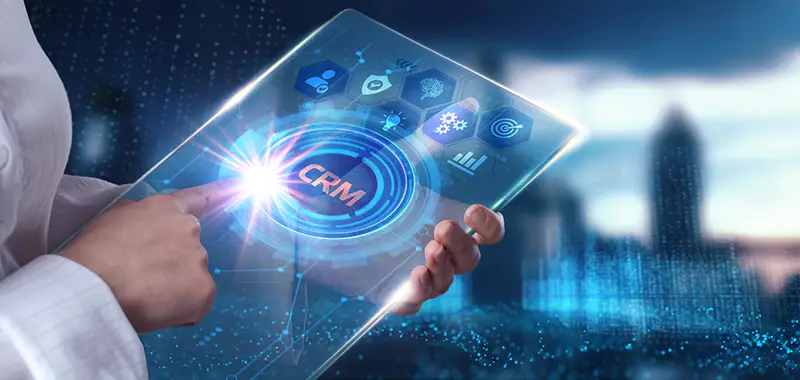 In today's competitive business landscape, understanding and effectively managing customer relationships has become paramount for organizations across industries. Customer satisfaction and loyalty are critical factors that can determine a company's success or failure. This is where Customer Relationship Management (CRM) software steps in as a game-changer, empowering businesses to cultivate strong customer connections and drive sustainable growth.
CRM software is a comprehensive solution that centralizes customer data, streamlines communication, and optimizes business processes. It serves as a digital hub, enabling businesses to manage customer interactions, sales pipelines, marketing campaigns, and customer service all in one place. This article explores the top benefits of CRM software for businesses, highlighting how it revolutionizes customer relationships and empowers organizations to thrive in a customer-centric era.
Enhanced Customer Understanding
CRM software enables businesses to gain comprehensive insights into their customers' preferences, behaviors, and purchase history. By consolidating customer data from various touchpoints, including sales, marketing, and customer service, CRM software creates a 360-degree view of each customer. This deep understanding empowers businesses to personalize their interactions, tailor offerings, and deliver a superior customer experience.
Improved Sales Efficiency
CRM software provides robust tools to manage sales pipelines, automate repetitive tasks, and track leads and opportunities. It streamlines sales processes, ensuring sales representatives have access to real-time customer information, making it easier to nurture prospects and close deals. By optimizing sales workflows and fostering collaboration, CRM software boosts sales efficiency, shortens the sales cycle, and increases revenue.
Targeted Marketing Campaigns
With CRM software, businesses can segment their customer base based on various criteria, such as demographics, purchase history, and preferences. This segmentation allows for the creation of highly targeted marketing campaigns, delivering personalized messages and offers to specific customer segments. By tailoring marketing efforts, businesses can maximize their return on investment (ROI), increase campaign effectiveness, and foster long-term customer loyalty.
Streamlined Customer Service
CRM software equips customer service teams with the tools they need to deliver exceptional support and resolve customer issues promptly. It provides a centralized database of customer interactions, enabling service agents to access customer histories and preferences quickly. Furthermore, CRM software facilitates the tracking and management of customer inquiries, complaints, and requests, ensuring no customer is left unattended. The result is improved customer satisfaction, reduced response times, and enhanced customer retention.
Data-Driven Decision Making
By leveraging the wealth of customer data stored in CRM software, businesses can make informed, data-driven decisions. CRM software provides real-time analytics and reporting capabilities, offering insights into customer trends, sales performance, and campaign effectiveness. This data-driven approach enables businesses to identify opportunities, optimize strategies, and allocate resources effectively, fostering continuous growth and innovation.
A Budget-Friendly Introduction to Customer Relationship Management
Additionally, for businesses looking to explore the benefits of CRM software without a significant financial commitment, opting for free CRM software solutions can be an attractive option. Free CRM software provides an opportunity to experience the core functionalities of CRM systems without upfront costs. While free CRM software may have limitations compared to their paid counterparts, they still offer valuable features such as contact management, basic sales tracking, and customer communication tools. Small businesses or startups with limited budgets can leverage free CRM software as a stepping stone, gaining hands-on experience and assessing the value of CRM before scaling up to more robust paid solutions. It serves as a practical starting point for businesses to understand the impact CRM software can have on their operations and customer relationships, paving the way for potential future investments in comprehensive CRM solutions.
CRM software has emerged as a powerful tool for businesses looking to excel in customer relationship management. From enhanced customer understanding and improved sales efficiency to targeted marketing campaigns, streamlined customer service, and data-driven decision making, the benefits of CRM software are far-reaching. As organizations strive to remain competitive and customer-centric, adopting CRM software becomes an indispensable step towards unlocking the full potential of their customer relationships, driving growth, and securing a sustainable future.
You may also like: The Pros and Cons of CRM Software
Image source: Depositphotos.com