Click here to get this post in PDF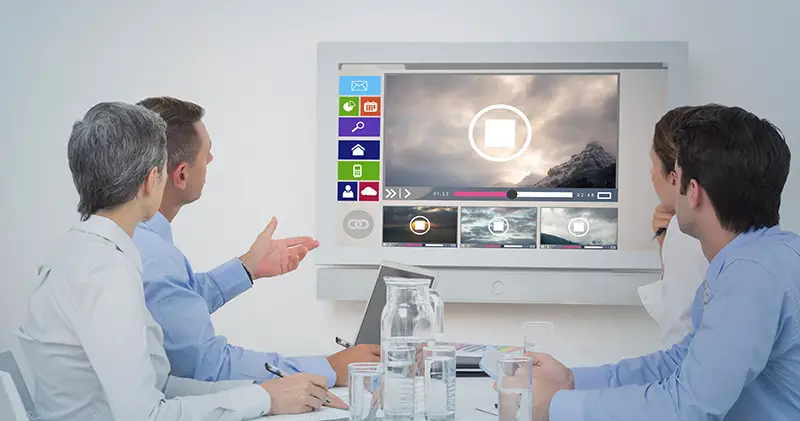 With the majority of the world going online during this pandemic, it is not a surprise that people have been establishing their businesses to become web-friendly. Online selling is a lot different from marketing your goods in person. That being said, business professionals have all been updating their marketing schemes to fit in today's modern world and digitizing their products and services. A good way for you to attract more people through digital advertising is through explainer videos. In this article we will be discussing one of the best explainer videos that the year 2020 has produced as well as some software and services that offer creating explainer videos for all your professional needs
But first, let us define the meaning of an Explainer Video.
What is an Explainer Video?
An Explainer Video is a short online marketing video used to explain your company's products and services. When a company has a website, explainer videos are often found on its landing page. Using explainer videos are a great way for a company or a business to introduce your products and services to an audience that is not familiar with what you offer.
This could be a snappy advertisement, overview, a thorough explanation of your products, service, or even an introduction to your company. 
Some business people have a tough time executing their ideas and laying them out in a way that is comprehensible to other people. That is why those people resort to using explainer video software or applications to make their jobs easier.
What are the Top 5 Explainer Videos in 2020?
1. "Siren" by Animation Explainers – https://www.youtube.com/watch?v=6BeRSAcECIE&ab_channel=AnimationExplainers-AnimatedExplainerVideos 
This 3-minute video is about Siren, a modern investigative intelligence platform that organizes data. This platform allows easy access for analysts and investigators to monitor, research, and gather data.
In this explainer video, Animation Explainers allows the viewer a cinematic glimpse of what Siren offers, what the software can achieve for a specific audience, and how it helps make the cyber world a better, safer place. The animation and transitions are quite simple and the video employs kinetic typography (an animation technique that combines movement and text to express an idea), which is one of the most efficient ways to share complex ideas. The narration also keeps the audience informed of the service but also adds the dramatic flair for the right kind of emotional impact that will entice the audience to avail Siren.
2. "iPad Pro" by Apple – https://www.youtube.com/watch?v=09_QxCcBEyU&ab_channel=Apple 
This short 1-minute video commercial by Apple shares its latest product, the iPad Pro using a fun mix of live action and animation called "live-animation." In the commercial, they boast better features than the previous iPad versions as well as how the new iPad Pro is faster than most PC laptops (which is quite a big claim).
This iPad Pro explainer video uses lively energetic music to keep the audience entertained. The video also includes live-animation to let the audience feel what it would be like to use the product but they also highlight the key features that make the iPad Pro shine using kinetic typography.
3. "How it's Made: Mobile Web Player" by Spotify – https://youtu.be/UHjwfZgQ5VQ 
Spotify is one of the biggest music streaming platforms on the planet. In one of their explainer videos, they decided to share their experience on making the Mobile Web Player, which was how Spotify first began breaking through the music streaming industry. Innovation and accessibility were the main sources of why they wanted to make the Mobile Web Player.
Spotify's explainer video is almost 3 minutes long and gets into the details of how they brought the Mobile Web Player to life and what inspired them to do it. The video uses live-animation, some kinetic typography, and simple transitions. What Spotify wanted to achieve was a simple but impactful video that would give a glimpse of how they made one of the biggest music streaming apps on the market.
4. "Collaboration Using Microsoft Whiteboard" by Microsoft – https://youtu.be/RH26Ncrvwsw 
Microsoft's 30-second explainer video mainly talks about the features and advantages of using Microsoft Whiteboard. It shows features like collaboration with anyone you invite, seeing real-time changes to your whiteboard, and how it is accessible on specific operating systems or devices (whether it be on a computer or mobile device). The video also shows instructions on how to collaborate with someone using Microsoft Whiteboard.
This explainer video uses cartoon animation, whiteboard animation, and smooth transitions that are easy on the eyes. There's also light background music and clear narration to supplement the video.
5. "Returning Menu Items" by McDonald's UK – https://youtu.be/Nxy-wVl-AJ4 
McDonald's UK's explainer video is football-themed laced with lighthearted humor. In the video, McDonalds lists down the items that they are bringing back on the menu. They present these items like they are describing a football team line ups, which is an attempt to appeal to football fans. 
The explainer video listed here uses graphic animation (where images are taken and laced with transition), kinetic typography, and are tied together with simple transitions. You can hear some upbeat music for background music as well as a cheering audience in the background to supplement the football theme. The narrator also speaks like a sports announcer in an actual sports game, which ties the ribbon on the sporty vibe.
---
The Top Online Video Making Softwares
---
Conclusion
Explainer videos come in many different shapes and forms. They can be long or short, have background music or not, be dramatic or comedic, and can have a number of flashy or simple animations and transitions. What is essential is that the business gives the proper audience impact to make them more memorable.
Remember that designing the right explainer video medium is the first step to producing that perfect video to introduce your company, product, or service to your audience and make sure that there is a good impact to keep someone's attention. 
Image Source: Shutterstock.com