Click here to get this post in PDF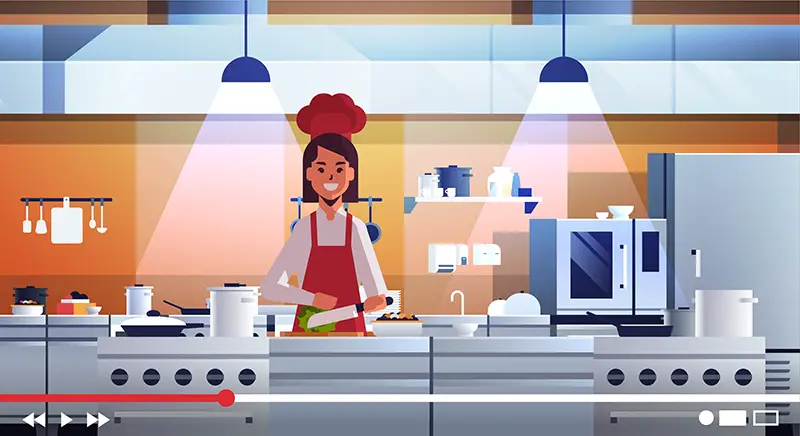 As a business owner, you would put your best foot forward to develop perfect products and service packages. But even with cautious efforts, they may fail unless you market them well. 
According to Wyzowl State of Video Marketing Survey 2020, 92% of marketing professionals state that videos are important to their marketing strategies and 88% of them said that video marketing gives them positive ROI.
A report suggested that 93% of marketing experts said they attracted new customers with online social media videos.
Now that you know the importance of videos for your marketing goals, companies like Picstory have come up with the idea of creating animated videos and explainer videos for your business. If you are an entrepreneur, you are bound to get many advantages by availing of their services. Some of them are discussed below. 
Stand Out from the Competition
Captivating explainer videos easily make you different from your market competition since they establish you as an innovative, creative and futuristic service provider.
Increase Conversion Rates
Videos are not only appealing, but they also inspire your customers actually to make a purchase and maximise your profit. According to a report, 74% of customers were convinced to download an app or buy software after watching a video. Including a video on your landing page can increase your conversion rate by as much as 80%.
Boost Customer Engagement
A report also indicated that visitors spend more time on the page and feel engaged with your business when you have a video on your pages. Customer engagement is extremely important for marketing your business and is considered a beginning step towards cracking a deal.
Improve SEO
Just like customers, search engines also love explainer and animated videos. So, including them on your website can be an excellent method of improving your SEO and helping your business rank higher on SERPs. With this, your visibility and accessibility to potential customers are increased.
Increase Your Product's Understanding
If your customers cannot understand your product completely, along with its features and advantages, they would probably not buy it. Explainer videos explain the function and purpose of the products in an easily understandable manner. These videos can be great storytellers.  
Save Money and Time
Live-action videos look dated within a couple of years, but animations and explainer videos never age. It will stay fresh and relevant for longer and need less frequent updates unless you change your product or service. Animations also have the power of expression more than text and audio.
Expand Reach 
To succeed in business, you need to reach out to the maximum number of consumers and show them your products and services. Explainer videos posted over social media can reach millions of customers across the globe. Simply put, these videos are interesting ways to spread the word regarding your business.
---
Video Marketing: A Guide for Newbie Entrepreneurs
---
Considering the above-mentioned points, explainer videos are effective marketing tools that can promote your business and maximise your reach. However, since not all videos go viral, you need to hire professional video-making companies like Picstory to create the best videos for your business and post them at the right places. 
Image Source: Shutterstock.com