Click here to get this post in PDF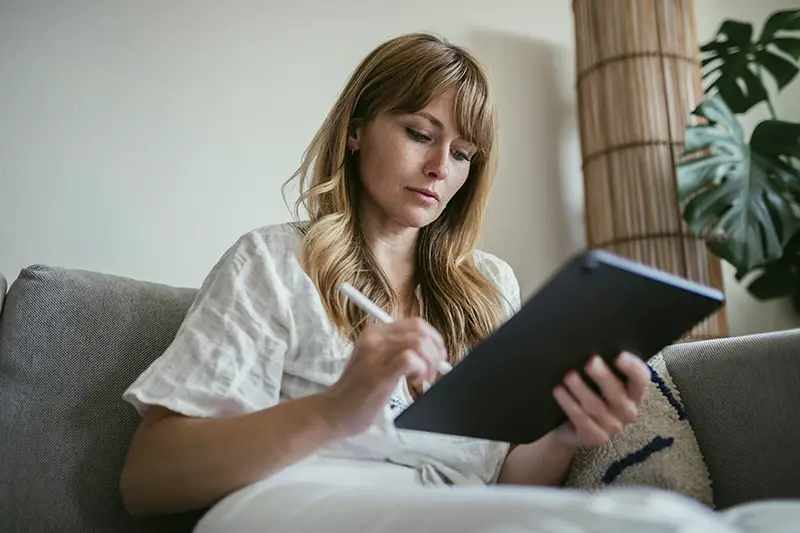 Starting your very own business is a particularly daunting experience for many. You may find yourself getting mixed thoughts, what if it doesn't work out as you originally planned? Will you lose out financially? What about all the time that is required? These were all questions I asked myself when I first started thinking about my own SaaS business Repuzen. You can easily minimize the risk of these types of questions by doing things a little differently than just quitting your job and going all-in. Consider starting your own business on the side of your current employment and scale more organically. There are so many profitable side hustles you can choose from. Not only are you financially better, but you also have a lifeline should things not work out. Let us not get ahead of ourselves here though, a side business is no walk in the park. So, what are some factors you should consider when starting a business in full-time employment?
Understand why you are starting your own business
People start their own businesses for a wide range of reasons. Whether you just want a project to learn from, or you're trying to earn a viable full-time income. With approximately 543,000 small businesses setting up every month in the US alone, each one comes with a reason for doing so. When you first establish your side business it is important to remember the reason you are doing so. Keeping this justification for your business in the back of your mind will not only provide you with an added level of motivation but will also provide a deeper level of meaning as to why you are starting. When working full-time you already have certain stresses that may come with your day job. You may need to constantly remind yourself of the reason you set out to start a business in the first place. Doing so will help keep you motivated to push through the hard times – as you are bound to encounter some.
Similarly, have you considered the end goal you have for your side business? What is it you really want to get out of it? Are you bootstrapping for a lifestyle business so you can work for yourself and have no more manager to answer to? Perhaps you want to raise venture capital funding, go public, and retire into the sunset. Whatever the reason, having an end goal in sight will keep you on the right track. This is particularly important given the limited availability you have when working a full-time job.
The importance of a routine
Working a nine-to-five means you will inevitably be strapped for time when working on your own business. In order to maximize the most of your free time, weekend and evening work will need to become the norm. If this doesn't sound appealing, consider asking your employer about flexi-time – perhaps you can work earlier shifts to provide more availability during the evenings. The biggest mistake you can make when starting a side business is spending far too much time on small details. Ultimately, your own time is limited, so that website change can probably wait. Focus on the bottom line. Getting in front of your first customers. To help yourself get in front of customers the one tried and tested method of working is to establish a daily routine. We are all creatures of habit after all. Having a schedule to follow will greatly improve how efficiently you work across a side business. Recent studies have also shown that maintaining a daily routine can help improve mental health and cognitive functions. If you are struggling to build a solid routine, then try mapping out on some paper your existing daily schedule. You may be surprised at how much time you actually can save to focus on a side business. Even if it is as little as an hour or two every evening, don't worry. Everybody has to start somewhere.
Play to your strengths
Working to your own individual strengths is an important part of working on a business part-time. You want to make sure that you get the most value out of your time and not let it become wasted. Try to recognize what you are good at early and spend time doing it. This is not to say you should ignore weaknesses or other areas, you definitely need to know them too. Just try to maximize the time you do find in your schedule. One option you may want to consider is outsourcing your weaknesses or time-troubling tasks. Hiring freelancers on sites like UpWork or Fiverr can be super effective. If you apply the right search filters and look hard enough you can find some real power workers on these sites. This could also prove beneficial should you choose to scale remotely. Perhaps you will be able to take them on full-time given they have already proven themselves.
Make use of your existing resources
You may not recognize it at first, but the chances are, your existing full-time workplace has a bunch of resources you can utilize effectively for your own business. Maybe you're having a particularly stressful time sorting your accounts? Why not ask a current colleague in the accounting department for advice? More often than not they are happy to show somebody the ropes. As an added bonus, it means you understand a bit more about an area in your existing job that you didn't before. Depending on the full-time position you hold you may also be able to utilize tools that are used within your day-to-day role. Whether those tools be NPS feedback analytics or reporting they occasionally come with extra credits or users that may be unused otherwise. Obviously, it is worth checking with your manager if it is okay to do so first though, but there's no harm in asking.
---
Here's What You Need to Know Before Starting Your Own Business
---
Finally, and perhaps most importantly when starting your own side hustle. Don't forget about your current day job. Remember that this is the job that provides a platform for later success down the road. It's also a potential lifeline financially should things not work out. Although you may want to put all your eggs into one basket, your business, it's only fair to follow commitments to your existing job too. Yes, this will certainly mean late nights and long weekends but hey, just keep reminding yourself why you started in the first place!
About the Author
Chris is a growth marketer and founder of Repuzen, a Swedish built SaaS platform aimed at helping small and local business owners build better online reputations. Living in Sweden as a Brit, his Swedish is as poor as you would expect, but he does enjoy a good Fika.
Image Source: Rawpixel.com