Click here to get this post in PDF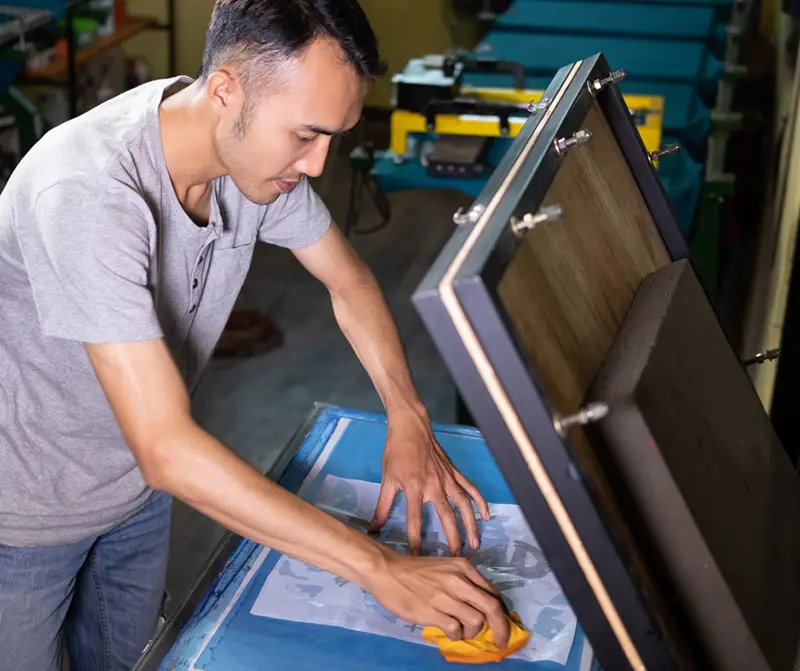 With the Great Resignation still in full swing and people looking for ways to produce extra revenue, many are turning to creative side hustles as a way to boost their income, pay off debt, or explore a creative passion. 
One of the most popular side hustles is custom t-shirt printing. The global custom t-shirt printing market was valued at $3.64 billion in 2020 and only stands to grow as more budding entrepreneurs tap into this fun and lucrative business venture. 
 While the prospect of starting a new t-shirt printing side-hustle can be intimidating, most decorators can have their business can get up and running quickly and with little start-up cost. In fact, all a person needs to get started is a heat press and a basic understanding of their chosen printing method. 
Related: "The Great Resignation," And The Future Of The Workplace
Heat transfer vinyl and two-step heat transfer 
Newcomers to the side hustle game often seek the most economical entry point into the market. So it's no wonder that heat transfer vinyl is one of the most popular printing methods for new decorators, as it is one of the easiest and most cost-effective printing options. 
The process begins when a decorator uploads a  custom design into their vinyl cutter software. Next, the design is cut into a vinyl sheet using an automatic cutter. After removing the excess vinyl, the design is transferred to the fabric of the t-shirt using a heat press. 
Related: These College Kids Bought a Custom T-Shirt Company With Their Bar Mitzvah Money. Now it's a $40 Million Business.
Another method used by many decorators just starting their side hustle is two-step heat transfer printing. This process involves printing a design onto a sheet of transfer paper and then transferring it onto an adhesive transfer sheet using a  heat press. From there, the design is transferred from the adhesive sheet is pressed onto the shirt itself. 
"Two-step heat transfer printing," Ma said, "is faster, less labor intensive, and allows for greater complexity in the printed design."  
Durability and design 
With these two design methods, the durability and design options can vary. A  heat transfer vinyl design will last for 30-40 washes and should be turned inside out before washing. Decorators are also limited to one color per vinyl layer with this method — making it better suited for simpler designs. However, more complex designs can be created by stacking layers of vinyl. 
Two-step printed designs are just as durable as heat-transfer vinyl. However, the two-step process allows the creator limitless possibilities with design and color. With advanced software technology, creatives can tap into many markets with eye-popping intricate designs. 
Related: 4 Creative Side Hustles That Fight Inflation and Earn Extra Cash
Easy to start and scale  
Heat presses range in price from starter models that begin at around $460 to larger capacity flat presses that cost between $800 and  $1000. The cost of extra equipment — software, a vinyl cutter, and marketing materials — will need to be factored into the side hustle plan but are nominal compared to the cost of other creative pursuits. 
"Heat transfer vinyl and two-step heat transfer are both widely considered to be two of the easiest decorating methods for new decorators to learn," says Ma. "They also have relatively low entry costs while still allowing decorators to create high-quality merchandise that they can easily sell for a huge profit."
Starting a t-shirt printing side hustle can help diversify one's income and tap into a creative outlet. Side hustlers who start small may love making shirts and upgrading to a bigger press, growing their business and making even more money. 
Ultimately, the method one chooses for their t-shirt printing side hustle depends on many factors, such as business goals or start-up capital. But the printing business can be a viable option for anyone looking to add a side hustle to their lives. 
You may also like: 5 Ways To Improve Your Career Skills With A Side Hustle