Click here to get this post in PDF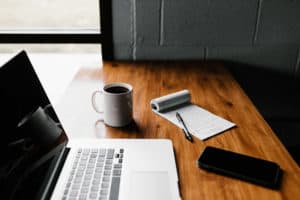 Starting your own business can be a daunting task, especially if you have not done it before. In today's economic environment, starting a new business is not easy, but with the right attitude and the tools to get you started, you could make a success of it. Here are ten additional things you need to know before starting your own business:
1. Compliance is important
Before you start your own business, understand the regulations you must follow, the licenses you need to obtain, and the taxes you must pay. Consult a lawyer and an accountant to help you understand these better. They will also be able to help you structure your business in a manner that ensures you are compliant with the law.
2. Think about the type of insurance you will need
Along with compliance, it is necessary to think about reliable insurance for your business. A claim against you, your employees, or your product/service just as your venture is taking off won't be good for business. Professional liability insurance can provide you with the security you need in case of customers suing you for negligence, improper services or products, or delays in delivery. This insurance will cover attorney fees, settlement fees and expenses, and judgment fees and expenses. For more information on professional liability insurance, click here.
3. Understand your strengths, skills, and the time you have at your disposal
Have a clear objective before you start your business. The business that you intend to start must be associated with your strengths and skills and must be accomplishable in the time you can spare.  You might have several good ideas that you want to act on all at once, and each of these ideas may have the potential to make you rich. Choose one or two of your best ideas and make them your business. When you base your business on what you do best and know best, you will have a natural passion for your business venture.
4. Start small and grow
You will be tempted to get wrapped up with every new idea that comes your way. However, these new ideas will only make you lose focus. Every business venture must move forward. When you switch your focus and direction between ideas, you hamper your forward progress. Step away from each new idea and think whether it will contribute to your company or hamper it.
5. Understand the market
Make your business about your customer and not about your product/service. Have a good understanding of the geographic, demographic, psychographic, and buying behavior of your target audience. Understand what customers need and their pain points and how your product/service will help them. Talk to competitors and find out what they are doing. Go through competitor websites for more information and see how you can be different– after all, you don't want to offer something that there is enough of already going around.
6. Create a solid business plan
Don't underestimate the utility of a business plan. Many business owners believe that a business plan is only required to raise funds. But a business plan does more than just help you raise funds; it will also help you hone your vision. A business plan must consist of:
An executive summary
A company description
Market research
A description of your products/services
Management and operational structure
Your marketing and sales strategies
Financial
7. Don't partner with family and friends
While this is very tempting and probably very convenient as well, a lot of businesses have failed because of such partnerships. A partnership must make you feel strong and not obligated to make business decisions based on what your partner tells you to do. Businesses can also lead to broken families and trust. Play it safe and keep people who are close to you out of your venture. Instead, choose a partner who can bring skills and experience to the business, and who shares your values, vision, as well as an entrepreneurial spirit. A partner should also be financially stable and should be able to offer resources and credibility to your new business venture.
8. Work under a reliable mentor
It is especially necessary for you to work under a reliable mentor or even several advisers if this is the first time you are starting a new business. The mentor could be your previous boss or even an owner of several businesses. The mentor should be successful in his/her own business ventures and must be available to provide you with sound advice whenever you need it. They should also believe in your business idea and provide you with brutally honest feedback whenever necessary.
9. Maintain a strict work-life balance
When you start your new venture, it will be natural for you to put in your heart and soul into your business. And while this is very important, it's also necessary to make sure that your family has enough time with you. It is necessary as well to ensure that your employees have a work-life balance. You can do this by focusing on them, understanding their needs, and compensating them adequately for the time they dedicate to your venture. Investing in training will help them perform better, and ensures they are not stressed or frustrated with their job.
10. Don't be afraid to fail
Finally, don't be afraid to fail. When you start a new business, you travel through unchartered territories. You never know what's in front of you until it hits you. When situations arise, you will either succeed in overcoming them, or the hurdles may be impossible to cross. If you fail, or if your business venture does not take off the way you dreamed it would, leverage each failure and each hurdle as a steppingstone to success. Learn from your mistakes, because that is the best way to learn and to succeed.
You may also like: What Not to Do as an Entrepreneur Starting a Business
Image source: Pexels