Click here to get this post in PDF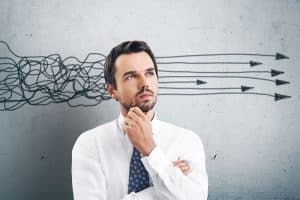 The best way to succeed and make money on your own is to start your own business. Even though it takes certain risks, if the business is managed properly eventually it will pay off. However, once a person decides to go down the road of entrepreneurship, he or she must know what all the important steps to starting a new business are. With your dedication, passion and a couple of useful suggestions you'll be the next best entrepreneur.
Research the Field
The first step in starting a business is to research everything about the area of business you're interested in running. Has someone else beat you to the idea, or are you the first to ever have started that type of business? Are there potential customers that are interested in your services? How big a market does your business need? These are only a couple of questions that you must answer before getting yourself into a huge business deal. Furthermore, knowing whether the competition is strong or not, is essential. Find out the location of your competition, so that you can develop the business far away from it and not have to worry about failure at the very beginning.
Make a Business Plan
Once you have researched the field of the business you want to start, it's time for you to go to the next step and write a business plan. Cover the categories such as business description, marketing, finances and management, so that you can have a quality business plan that will show all the important data for stating a business. Additionally, without a business plan you won't be able to raise money that will help you build your empire. Therefore, make sure you write it well and clear, so that the potential investors know that their money will be a good investment.
Get the Money
In order to start a business, you must have capital, with which you'll be able to build your company, get the employees and pay for the expenses. Therefore, it's crucial for you to own a certain amount of money that will enable you to start a business. Look for investors and sponsors that are willing to help you with the findings. Many successful companies will gladly support you once they read a well-written business plan.
Name the Company
Every company should have an original name that would perfectly describe what it's business is all about. You could start by listing the ideas for a name alongside some slogans and catchphrases that will be great for the marketing. Narrow it down to a few ideas and have an impartial party decide which would suit the company best.
The Office
Considering the company has a name, a business plan and necessary funding, the next step would consider you finding an office from which you will run the business. Location attractiveness and size of the office should depend on the field of the business. Naturally, the office will become larger as the business grows stronger, so you'll eventually have to find a more suitable space. However, in the beginning, it's essential you find an office that can fit a desk, a comfortable chair, computer, office supplies alongside ballpoint pens and of course a telephone.
Register the Company
It's crucial that you remember to register the company and acquire all the necessary permits, depending on the field of your business. Licenses to build and construct, or to manufacture and sell specific products such as liquor, and many other permits are there for different areas of work. Make sure you have every one of those your business requires to avoid any potential problems with the law.
Think about the area of business, come up with a business plan, get the money, and all the licences for work and you are ready to run a successful business. Believe in yourself and the business, dedicate yourself to the work entirely and you will definitely do great with your company.
You may also like: Here's What You Need to Know Before Starting Your Own Business
Author Diana Smith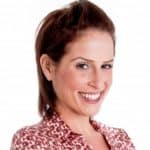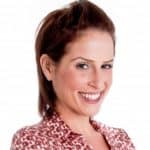 Diana Smith is a full time mom of two beautiful girls interested in topics related to business and technology. In her free time she enjoys exploring new low cost advertising opportunities.