Click here to get this post in PDF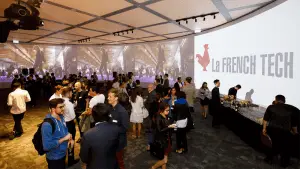 When running a business, one of the best things that you can do as a marketing strategy, is to throw a launch party, regardless of whether this is your first product or your twenty-first. Launch parties are a brilliant way to reach out to influential people and have them come and entertain what you do, and if it goes well, they will then spread the word, and this is what all businesses thrive for – attention. You want to be on people's lips, you want people to bring you up in conversation and shine a positive light on what you do. But in order to do that, you need to throw the best launch party that people could ask for.
Here's how.
Have the right location
Location is everything, so don't choose somewhere just because it's the easiest option for you. You want a place that is close enough for people to get to easily, so if the venue you choose has its own car park, you will definitely gain some brownie points as people hate to have to think about where they can park, how much it'll cost, and how far they'll need to walk from their car – it's extra hassle that nobody needs. You also want to think about the size of the space, but this will all depend on the amount of people you plan on inviting. Just remember that bigger isn't always better, especially if you don't have the people to fill the room. It will only end up looking like people didn't show up.
Have the right accessories
How do you want your items and products to be shown off? This is the most important area to focus on, as you can't just have your things lying around on the floor for people to walk past. You will want to get yourself a bespoke exhibition stand contractor to provide you with the best stands to feature your products on. This way people will have easy access to them, along with helpful information that is given out by you or your employees. This is also where you can hand out freebies with your brand on them as a little extra marketing once the event is over with.
Have the right food and drinks
While you haven't claimed to be working in the hospitality industry, the best way to win people over is by being hospitable, so you can't throw an event with nothing to serve to the guests. It doesn't have to be anything too over the top, but the least you can do is have bar staff there to serve the guests, as well as welcoming them in with a complimentary glass of bubbly – and always have a non-alcoholic option too. The same goes for if you're serving bites to eat – make sure that you have different options for any individuals with certain dietary requirements as you always want to look prepared and on point.
Now you have a few of the basics, you can get thinking about any last finishing touches to make the launch party a perfect event.