Click here to get this post in PDF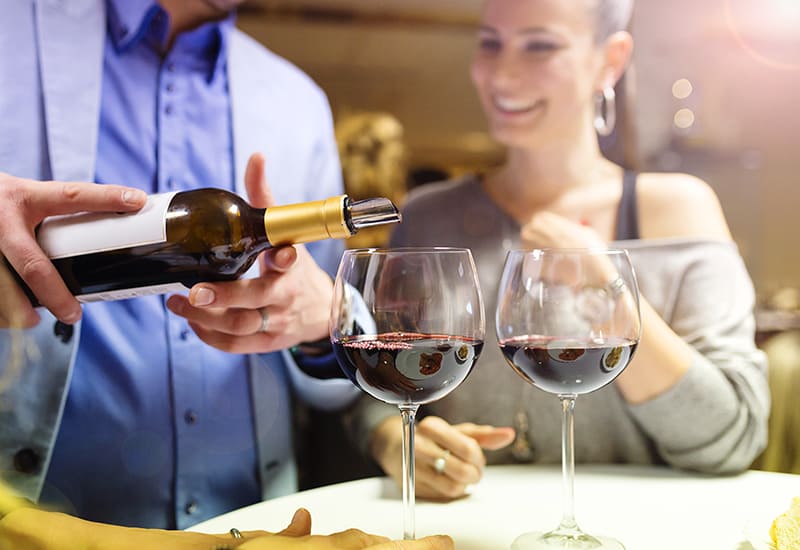 Corporate promotional events can be a tremendous opportunity for any business. These events can expose companies and brands to new markets and customers, spreading goodwill and opening avenues for new revenue growth. They can be opportunities to advertise and promote brand and product awareness in addition to cultivating networking opportunities. Special events are also an excellent way for companies to show appreciation to their workforce. Employees who feel valued are much more likely to stick around and grow with their company.
But the ever-present axiom of business rings true, it's all about the bottom line. The often intangible benefits of special events can be difficult to measure and justify with undeniably concrete costs. Even if your company has a substantial budget to work with, cutting costs can enable such events more often at the very least. Whether you're looking to celebrate a company milestone, a new product launch, team building, or even a holiday party, it pays to save where you can. Here are a few ways you can look to make that happen.
Mind Your Budget
As with every aspect of a business, it's important to know the exact cost of what you're looking to buy. Get realistic price quotes on your venue, decorations, food, entertainment, guest speakers, transportation, and all of the other costs you expect to have. Having these organized will allow you to search for economic alternatives when needed. Additionally, don't overlook costs like printing, signage, registration management, staff parking, and the other little things that can creep up on you.
Search for How to Stretch Your Budget Further
Confetti cannons can be a great, low-cost yet high-impact solution to making special events truly memorable. A lot of entertainment industry-specialized companies offer comprehensive rentals that make these types of confetti for large events a great alternative to costly pyrotechnics or other special effects.
Consider supplementing your food budget by requesting a potluck dish from your guests. You can even make it into a contest. Who wouldn't want to come to your company pie baking contest? Make it a chili cook-off, and you're sure to have another main attraction in addition to reduced catering costs.
Event planning leaves plenty of room for creative cost reduction. Don't be afraid to ask for ideas for fun activities directly from the attending employees. If an activity is their idea, there's a good chance they'll want to step up and own it too.
Negotiate Fees
The first place you can look to do this is with the venue. Book early and ask for any conditions you might be eligible for a special rate on. Compare costs of other locations, and ask if they might be willing to price match their competitor.
Guest speakers and entertainment are another cost you can consider cutting. As with the venue, book as early as you can. If entertainment and speaking staff structure their long-term travel plans around your event, you may save them money that can make its way back to you from their extra negotiating range. You might also be able to offer other forms of compensation, like free product, and meals that you've secured at a bulk discount. If you happen to be raising money for a charitable cause, you can also leverage lower fees by offering a portion of your donated funds to the charity in their name.
Manage Human Resources
Consider tasking your own team for planning and operational work if they have the time. Assisting with your event planning is likely something with which your human resources staff may be helpful. However, keep in mind that professional event planning or staffing companies will almost always be more effective and efficient at this, and taking these responsibilities in-house might only result in marginal savings.
Consider Crowdfunding
Passing the costs for aspects of the event directly to the guests is an option, and modern crowdfunding platforms make this easier than ever. This is best if reserved for specific parts of an event, like dessert, entertainment, or bulk purchase of promotional gifts. This saves your business from appearing too cheap, and always creates results you can see. As the numbers come in from contributors, it's also a great way to gauge interest for the event and estimate what the final turnout might be.
Saving Time & Money
Regardless of your reasons for planning a corporate event, always consider options that save you time and money. Ultimately, these types of promotional events should always provide net positives for your business or organization. Whether you're working to generate new leads, gain new sales, or cultivate product or brand awareness, ensure that you're spending efficiently.
You may also like: A Guide: How to make conferences eco-friendly
About the Author
Carl Turner is a freelance writer and retail consultant who specializes in wholesale supply chains and small business management. When he's not writing or consulting, Carl is a major exercise buff, and is regularly out riding his bike or hitting the gym.