Click here to get this post in PDF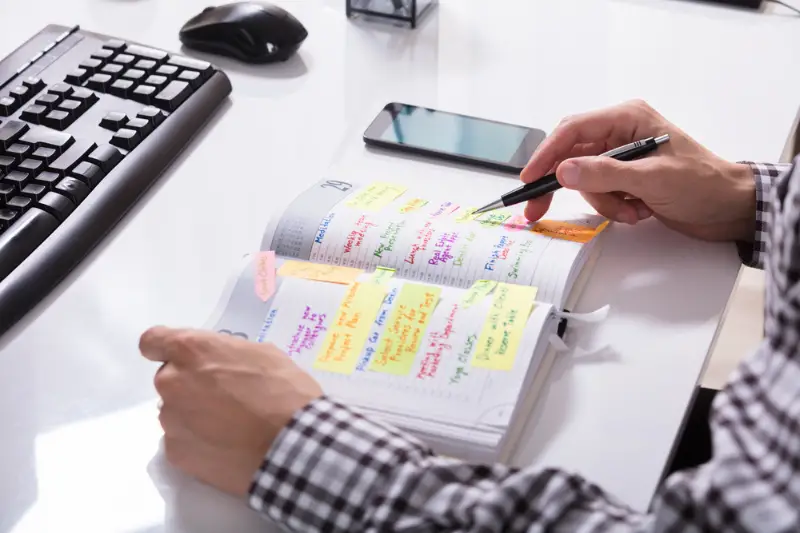 Planning a commercial event can feel like navigating a maze without a map. Between the complexities of setting clear goals, budgeting, marketing, and complying with regulations, it can be easy to lose track.
Simplify your task with our 10-Step Guide to Commercial Event Planning. Read on to turn daunting challenges into effortlessly manageable tasks.
Define The Event Objectives 
Identify the purpose and goals of the event by understanding the target audience and desired outcomes. Establishing clear objectives from the start is essential to planning a successful business event.
Identifying The Purpose And Goals Of The Event 
Understanding the purpose and goals of your event is fundamental to its success. These guidelines will help you create a meaningful experience for attendees and ensure that the event aligns with your overall business objectives.
For example, if the goal is to strengthen customer relationships, activities could be designed around networking or showcasing new products. Alternatively, an event aimed at attracting new audiences may require a different strategy, such as inviting influential speakers or offering exclusive content.
By clearly identifying these elements at the outset, planners can tailor their efforts to achieve these goals and effectively contribute to a well-executed commercial event.
Understanding The Target Audience And Desired Outcomes 
In the field of event planning, understanding your target audience is a key factor. It involves identifying who you want to attract and what will appeal to them. By recognizing their preferences, behaviors, and expectations, you can create events that closely align with their interests and increase engagement.
Your desired outcomes revolve around these nuances; they largely depend on how well your attendees' needs are met. For example, if your goal is to grow your business or reach a new audience, identifying these goals early on will help direct all planning efforts while avoiding wasted resources.
Download our free event planning template to walk you through this process.
Set A Budget 
Determine the financial resources available for the event, carefully considering expenses such as venue, catering, marketing, and more. Allocate funds accordingly to ensure that each aspect of the event is adequately funded and accounted for.
Determining The Financial Resources Available For The Event 
The task of determining the financial resources available to plan an event is critical. To ensure a successful and well-coordinated event, you must first clearly understand your available financial resources.
This step is the beginning of creating an effective budget. It involves assessing all potential revenue streams, including ticket sales, sponsorships, grants, or other third-party contributions.
Knowing this will help manage expectations and allow you to allocate sufficient funds to each aspect, such as venue booking or catering services. Remember that creating accurate budgets is essential to controlling expenses and assuring funders that their investment is being used effectively.
Allocating Funds For Various Aspects Like Venue, Catering, Marketing, etc. 
Allocating funds to the various aspects of your event is a critical step in ensuring its success. Each element requires a portion of your budget, from selecting the perfect venue to providing top-notch catering and promoting the event through effective marketing campaigns.
According to recent trends, venue-based sectors such as museums, performing arts, and live music are facing challenges due to social distancing measures. It's important to carefully plan and allocate resources based on estimated costs, keeping in mind that flexibility may be needed throughout the process.
You can ensure a smooth and memorable event without breaking the bank by optimizing your budget allocation and prioritizing key expenses such as catering, audiovisual equipment, and venue rental.
Create a Timeline 
Creating a timeline is a critical aspect of commercial event planning. Creating a clear, well-structured timeline ensures that all tasks and deadlines are met effectively.
Start by outlining the key milestones and activities that need to take place before the event. This might include booking the venue, obtaining necessary permits and licenses, securing suppliers and vendors, developing an event marketing strategy, and organizing event content and entertainment.
Next, assign specific dates or time frames to each task on your timeline. Be realistic when setting deadlines to avoid unnecessary stress or last-minute rushes. Consider any dependencies between tasks and allow for potential delays.
By creating a comprehensive timeline early in the planning process, you can stay organized, track progress efficiently, and adjust as needed.
Remember that maintaining open lines of communication with your team is critical during this event planning phase. Review your timeline together regularly to ensure that everyone understands their responsibilities and can work together to achieve your goals within your set time frame.
Overall, a well-designed timeline will help keep you on track throughout the commercial event planning process while providing structure for successful execution.
Choose a Suitable Venue 
Choosing the right venue for your business event is critical to its success. The venue you choose will set the tone and atmosphere for your event, so it's important to consider several factors before making a decision.
First, consider the type of venue that fits your event goals. Are you looking for a conference center with multiple rooms and breakout spaces? Or perhaps a unique location, such as a historic building or outdoor garden? Next, evaluate the facilities offered by each venue.
Consider aspects such as capacity, parking availability, audiovisual equipment, and catering options. Finally, consider any special requirements your event may have, such as accessibility for disabled attendees or special permits required for certain activities.
When choosing a suitable venue, remember that it should be able to meet all of your needs while providing an engaging environment for attendees. By carefully considering these aspects and referring to our 10-step guide to planning a commercial event above, you'll be well on your way to finding the perfect space to bring your vision to life!
Arrange For Necessary Permits And Licenses 
Obtaining permits and licenses are essential to ensuring legal compliance and safety at your event. This step involves researching and obtaining the necessary permits and ensuring compliance. Don't overlook this crucial aspect; read on to learn how to navigate this process smoothly.
Researching And Obtaining Any Required Permits Or Licenses 
To ensure a smooth and compliant event, it is essential to research and obtain any necessary permits or licenses. This process involves understanding the specific requirements for your event and taking the appropriate steps to meet them.
For example, different types of events may require noise permits, fire permits, vendor permits, or even alcohol licenses. It is important to check with local authorities and government agencies to determine which permits are required for your particular event.
By obtaining these permits in advance, you can avoid any last-minute complications or legal issues that may arise during your commercial event planning process. Remembering this vital step will help you create an organized and successful event that complies with all applicable regulations.
Ensuring Compliance With Legal And Safety Regulations 
Understanding and complying with all legal and safety regulations is important to ensure a successful and safe business event. These regulations are in place to protect both attendees and organizers, so it's essential to take them seriously.
One important step is to obtain the necessary permits and licenses for your event. Depending on your location, this may include a business license from the county or even a special event permit from the city for larger events.
In addition, you must ensure compliance with any applicable laws regarding building permits or OSHA standards if your event involves construction activities. By understanding these regulations and taking proactive steps to meet them, you can have peace of mind knowing that your event is compliant and safe for everyone involved.
Develop An Event Marketing Strategy 
Once you've identified your target audience and marketing channels, it's time to create a compelling event marketing strategy to capture their attention. From creating engaging content to strategic collateral, this step is critical to driving attendance and creating buzz around your event.
Learn how to maximize your reach and build excitement by diving deeper into our 10-Step Commercial Event Planning Guide.
Identifying Target Marketing Channels (Online, Print, Social Media, etc.) 
To effectively promote your business event, it's important to identify the right marketing channels to reach your target audience. In today's digital age, online platforms are important in event promotion.
Use social media platforms such as Facebook, Twitter, and LinkedIn to promote your event and connect with potential attendees. Create compelling content highlighting your event's unique aspects and share it on these platforms.
In addition, consider using print media such as newspapers or magazines to reach a broader audience that may not be as active on social media. By strategically selecting the appropriate marketing channels for your target audience, you can maximize attendance and ensure your message is heard loud and clear.
Creating Compelling Content And Promotional Materials 
Create compelling content and promotional materials to capture the attention of potential attendees and entice them to attend your business event. Start by creating a memorable event slogan or tagline that captures your event's unique selling point.
Use this slogan consistently on all promotional materials, such as flyers, brochures, and social media posts. In addition, consider incorporating visually appealing graphics or videos that showcase the key highlights of your event.
Strong visuals can help build excitement and interest among your target audience. Investing time in developing compelling content and eye-catching collateral increases the likelihood of attracting attendees who are genuinely interested in what your business event has to offer.
Secure Event Suppliers And Vendors 
When planning a commercial event, securing reliable and trustworthy suppliers and vendors is critical. These partners play an essential role in ensuring the success of your event and providing quality services.
Start by researching various suppliers and vendors in your area specializing in the specific products or services you need for your event. Consider their reputation, experience, and client testimonials before making a decision.
It's also essential to clearly communicate your expectations and requirements with them to avoid misunderstandings. By securing reliable event suppliers and vendors, you can ensure that everything from catering to audiovisual equipment runs smoothly on the day of your event, allowing you to focus on other essential aspects of planning.
Choosing experienced suppliers ensures they can handle any challenges or last-minute changes that may arise during the preparation process or even during the event itself.
Great suppliers can help improve the overall quality of your event and enhance the attendee experience by providing exceptional service. Building strong relationships with these professionals can also pave the way for future collaborations.
Plan Event Logistics And Operations 
Meticulous planning of logistics and operations is critical to the success of a commercial event. This step involves coordinating all the intricate details to ensure a seamless experience for attendees.
Start by determining the event's size, duration, and venue requirements based on your objectives and target audience. Consider transportation, parking, seating arrangements, and signage to enhance the guest experience.
Don't forget to include contingency plans for emergencies or unexpected situations that may arise during the event. By carefully strategizing every logistical aspect from start to finish, you can create a memorable experience that leaves a lasting impression on your guests while maximizing your desired results.
Organize Event Content And Entertainment 
Organizing content and entertainment is critical to the success of a business event. This step involves curating engaging and relevant content that aligns with your event objectives and resonates with your target audience.
Start by identifying the type of messages you want to convey during the event. Whether it's informative presentations, interactive workshops, or inspiring keynotes, make sure they're tailored to the needs and interests of your attendees.
Include panel discussions, Q&A sessions, or networking opportunities to keep attendees engaged throughout the day.
When it comes to entertainment, consider what will enhance the overall experience for your guests. From live performances and bands to comedians and interactive games, choose something that fits your event theme and creates a fun atmosphere.
Remember, entertainment should complement your event, not detract from its purpose.
By carefully planning the content and entertainment aspects of your business event, you can create a memorable experience that leaves a lasting impression on attendees while effectively achieving your business goals.
Conclusion 
In conclusion, the 10-Step Guide to Commercial Event Planning is essential for anyone who wants to organize successful events. By following these steps, you can ensure that your event objectives are clearly defined and aligned with the expectations of your target audience.
Setting a budget, creating a timeline, selecting the right venue, and implementing a comprehensive marketing strategy are all critical elements of event planning. In addition, securing reliable suppliers and vendors, effectively managing logistics, and organizing engaging content and entertainment will all contribute to a memorable experience for attendees.
With this guide as your blueprint, you'll be well on your way to creating exceptional business events that leave a lasting impression.
You may also like: A Comprehensive Guide on Event planning
Image source: Depositphotos.com