Click here to get this post in PDF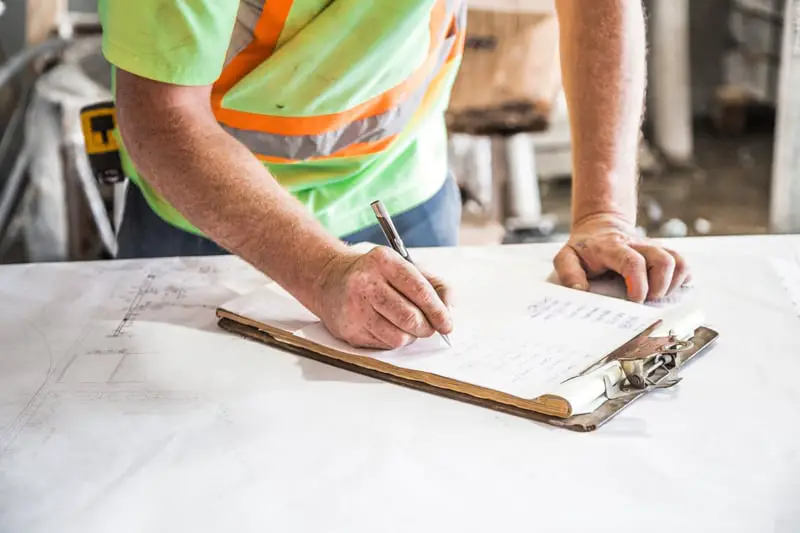 Construction is a very lucrative industry and Statista.com backs this up and predicts that with the current upward trend, it is expected that the industry will reach spending of 14 billion dollars worldwide.
If you have been contemplating for quite some time when the right time to start a construction company is, there is no better period to start it than this year.
There are a lot of things that you need to think of when starting a construction company. In addition to financial capital, you also need to come up with a business plan, go through red tape to secure your licenses, find people to work for you and a myriad of things that needs to be done.
Basic Steps on Starting a Construction Company
Everybody has their own process in starting something, but there are a few basic critical steps that you might want to look into doing so that your construction can have a good and solid foundation.
Acquaint Yourself with the Construction Industry
As with any business, before anything else, make sure that you are familiar with the particular industry that you are going to get yourself into. So, if you're not already working in the AEC industry, there is no time to waste. Attend short courses about businesses in general as well as courses pertaining to the construction industry.
In addition to getting an overall feel of the industry, make sure that you are familiar with the processes that are native to the construction industry- punch lists, how to write an RFI construction, how to bid among the many procedures that need to be done. Think about basic equipment and tools you will need to purchase, such as the best digital calipers in the market, essential for accurate measuring.
Formulate a Business Plan
All successful business starts off with a rock-solid Business Plan.  You might think that this is not really needed, but this paper is like a road map for your business so that you know exactly when, how and why you are starting this business as well as how to get there.
Don't get too worried about being perfect at writing it in terms of its format. Nowadays, you can download a template from the internet which pretty much contains the basic things that need to be in a typical business plan.
Decide on a Business Entity
Pretty much parallel to writing a business plan, decide what type of business entity you want to be. Do you want to register it as Single proprietorship or a Corporation? Experts suggest that you should think about being an LLC (Limited Liability Corporation).
There are several reasons why experts suggest this: 1.) It provides easy options to pay business taxes, and 2.) It protects your personal resources in the worst-case scenario that your business goes into debt or face litigation.
Do your research and decide which one you are most comfortable with and go with that.
Secure Financial Capital
Financial capital is one of the most important components of a business. Very simply said, you need money to start a business. If you don't have enough financial capital, you might have to think about asking the bank for a loan.
Interest rates differ from country to country, so do your research and find out what your local banks offer. You might want to make a list of the banks that you want to get financial help from. After that, talk to the banks and find out as much as you can about their offers so that you can decide which one is right for you.
Loan requirements differ depending on where you live, but for sure, almost all banks will request a business plan.
Business Permits and Construction Licenses
You need to get a business permit irrespective of which country you choose to open your business in. Business permits come in different names and have different requirements again depending on where you live. So find out from whoever is in charge of giving these out and comply with the requirements.
If you are opening a construction company, you will need to get additional licenses on top of the required business license. The permits needed differ depending on what type of services you want to offer. For example, a tradesman license is needed if you want to offer HVAC, plumbing and electrical works.
Surety Bonds and Insurance
Most of the time, construction businesses need construction bond i.e, surety bonds so their operation is legal. This bond is bought from a third-party provider.
A surety bond works this way: the third party provider assures your construction client that they will be compensated should the construction company (that's you) is not able to complete your obligations as written in the contract. In a way, it's like a guarantee for the client.
Insurance is another important thing that you need to purchase. The types of insurance (you need more than one) highly depends on what type of construction business you want to run. For starters, you might want to look at vehicle insurance, property insurance, general liability insurance as well as workers' insurance.
Hiring People
All companies need people to work for them so that they can run, and a construction company is not any different. A typical construction company usually gets people to work for them in three sources: From their hired employees, sub-contractors, and employees that work part-time.
There are two things that you need to be familiar with before you even hire your first employee: the labor laws of the country or locality that you live in, and the tax requirements for your employees.
Starting a construction company or any company for that matter is hard especially if you don't have experience in that particular industry because the learning curve will be very high. But it pays to remember that the real test is your ability to compete and adapt in an extremely cutthroat industry. Good luck, and here's hoping that you are successful in all your construction bids!
You may also like: Challenges and Changes for Construction in 2019