Click here to get this post in PDF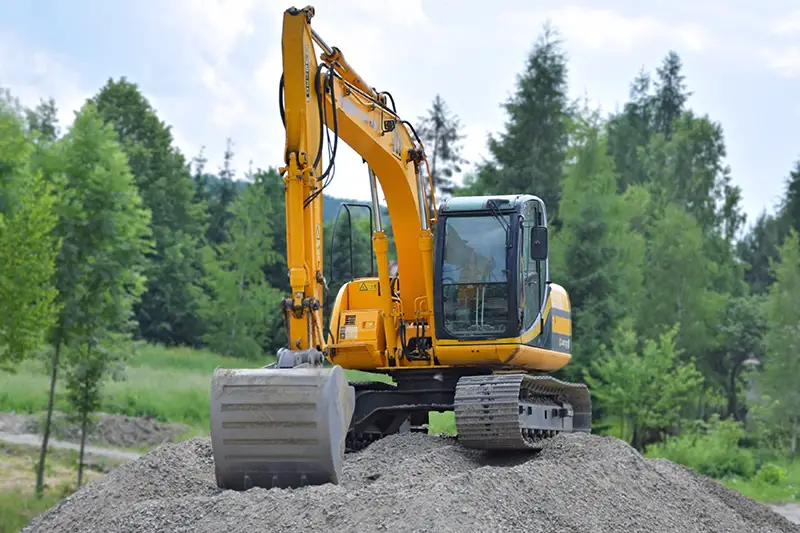 A new level of enhanced productivity coupled with low operational costs: The Best of Caterpillar is yet to be unleashed in the markets of Australia, New Zealand, North America and South Korea
The latest Cat® 336 Hydraulic Excavator is a lean class-leading production machine that boasts significantly lower operational and maintenance costs. The machine's powerful hydraulic mechanism delivers a digging force and swing torque unseen before, which will certainly boost production to new levels even for the most demanding of construction-related tasks. Brian Abbot, the global product manager for Cat, states that the new Cat 336 model offers an optimal balance between power and payload. With this, construction gets a robust and hardy machine and a reliable and agile machine that will allow them to take productivity to new levels.
Robustness and Lower Maintenance
This latest edition from caterpillar sports a reinforced structure, making the 336 excavator one of the sturdiest machines in their arsenal and guaranteed to deliver reliable performance for a wide range of applications.  Powered by the Cat C7.1 engine (guaranteed to deliver 4 million hours of service), the new Cat 336 reliability could be deemed uncontended. The three modes engine that determines excavator power to task demand is a cost-saving element that actually makes a difference. The new machine also features 'Smart mode' that reconfigures the CAT 336 automatically towards balancing engine and hydraulic power for optimal digging, simultaneously lowering fuel consumption and bringing the machine down to a constant 1500 revolutions per minute close to Eco mode, which also minimizes consumption of fuel. The 336 Cat sports synchronized Engine oil and fuel filters change at 1,000 hours, increasing uptime and reducing parts and labor costs if the system was compared to the CAT 336F Series excavators.
Other Notable Features of the New CAT 336 includes
High Ambient Temperature Operations at 52˚ C
Cold Start Capability at minus 18˚ C
High Altitude Operations of up to 4500 meters above sea level
Auto Hydraulic Warm Up in cold temperatures (Enables the machine to work faster and extends component life).
Air Intake Pre Cleaner and High-Efficiency Hydraulic Fan Systems (Keeps machine internal parts free from debris)
Product Link™ is a linked data consolidation system that automatically collects specific data such as location, hours, fuel usage, diagnostic codes, idle time, maintenance alerts, and machine health online via specific applications.
Operation Simplicity and Comfort
The available versions (Deluxe to Premium) offer slight differences that compensate comfort and assistance for price. However, from a general perspective, these frills are negligible as all versions come with standard Next Generation cab trims with the deluxe cabs offering heated air-suspension seats and premium cabs that offer both heated and ventilated air-suspension seats. Both versions sport a tilt up console on the left side of the cab for easier exit and access into the machine. The touchscreen monitor and jog-dials provide easy navigation over the various machine controls and access to the operator's manual (digital PDF format). The machine is fitted with a keyless push-button start and Bluetooth® key. In the event that there is more than one operator using the machine for different tasks, then the unique Operator ID Passcode allows operators to restore their setting instantly saving a lot of time and quicker response to tasks on demand. The optional stick steer is another feature that renders the excavator hire more agile than all its predecessors. Other additional features include the CAT-Payload on-board weighing system, Standard Grade Assist and the 2-D Grade (c/w depth and slope indication).
You may also like: The Most Promising Trends in the Construction Industry: Top 5 Tech Solutions to Take into Account
Image source: Rawpixel.com