Click here to get this post in PDF
Starting your commercial construction project can be difficult. Even though many people believe the process is similar to building your house. Still, starting a commercial construction project is much more intimidating which means the decisions you make at the beginning of your project will determine how well you're going to do. That said, we've come up with 4 most important things you'll have to do before you get started.
Find the perfect location
We all tend to believe that "location, location, location" is just a real estate catchphrase but when starting a project like this, you'll get the real meaning of this phrase. It's not all about finding a lot that can fit all of your needs in terms of size but you also have to take into consideration how much traffic is going to pass by your door and which other companies are located near you. There's really no point in constructing a commercial building next to a company you know that you're unable to compete with. Of course, there are plenty of other things you should have in mind when choosing your location like whether the site is in a flood or earthquake zone. If you haven't found your location just yet, you might want to turn to your general contractor for some help.
Get all the permits
No matter what type of commercial building you're constructing, there will always be permits you have to get in order to be able to get started with your work. Since permitting tends to vary from region to region, we recommend turning to local authorities and asking them about these. You can do this even before you have your plans drawn. And once your plans are drawn, you're supposed to send them to the local planning commission for approval. In most cases, it takes 3 readings before a plan is approved by the commission. If you're working on a tight schedule, it's very important to remember that this can take up to a month. Even though your schedule is going to change a lot during the course of the project, it's still a good idea to have this in mind. Moreover, bear in mind that it'll take you at least several pre-construction meetings before you're able to start building.
Handle the finances
There are just too many business owners who dive into a commercial construction project without knowing whether they'll be able to finish it and you definitely want to find yourself among them. Instead, what you need to do is secure financing for your project and only then start building. Of course, when doing something like this, it's always a good idea to use only your company's money. Still, chances are you can't afford to pay for the project which means you'll have to look into some other alternative options. In such a case, opting for a commercial construction loan is your safest bet since these are designed especially to help to finance a commercial construction project. Just make sure you figure out exactly how much money you're going to need in order to get the job done. It's also recommended that you always have some cash stashed on the side just in case something goes wrong and some new expenses come up.
Turn to the pros
Another important thing you'll have to do before you get started is to find the pros who'll handle all the work for you. First, you'll need someone who's going to draw your plans for you. What this means is that you'll have to turn to the pros even before you obtain a permit for your building. They should be able to provide a blueprint that includes all the architectural and engineering requirements for your project. You'll also need experts who'll construct your building for you. Bear in mind that it's always a good idea to turn to experts in formwork systems, such as those at TDK Formwork. When it comes to talking to your contractor, you have to make sure they fully understand what you're aiming for. Of course, you'll still need to be involved in the project as much as possible, if you want everything to go well.
Do these 4 things before you dive into the project and you might just manage to avoid a lot of headaches later. Also, be very careful when assembling your team since it's your team members who're supposed to guide you through the entire process.
About the Author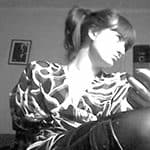 Carolin Petterson is a businesswoman and content marketer with years of experience under her belt. She has had the opportunity to contribute to a number of popular business and marketing websites.