Click here to get this post in PDF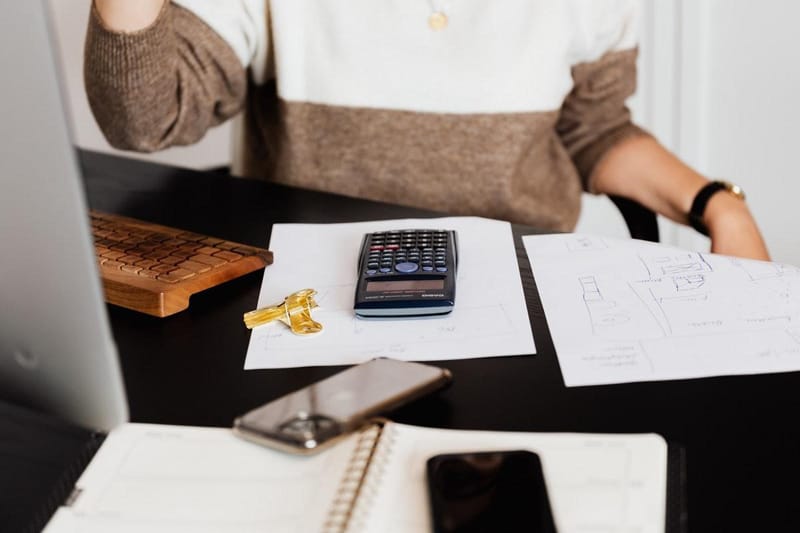 You've stumbled onto the perfect idea for your new business. Now, all you need to do is bring that new venture to life.
While many entrepreneurs are keen to jump straight into the most exciting parts of business growth, like branding and marketing, it's important not to get ahead of yourself.
The first thing you're going to need for any successful strategy is a comprehensive business plan. This guide can help you navigate some of the initial challenges that business owners face.
Your business strategy acts as a compass, telling you which direction to go when you're not sure how to grow your new venture.
A great plan can also give you a life raft when disaster strikes, by letting you know how to get your operations back up and running as quickly as possible.
Here are a few things that you need to consider when creating this all-important document.
1.  Your Vision Statement
A business plan is an excellent opportunity to think about what you really want to accomplish with your company. By the time you're finished writing, you'll know where you are today, where you're heading, and how you're going to reach your goals.
However, it's much harder to reach your targets in any business environment if you don't have a clear view of where you're heading.
That's why many successful strategies start with a comprehensive vision statement. Your vision statement describes your organization's future direction and where you want to be in 10-20 years.
Remember, your vision statement needs to be precise, time-bound, and realistic. Don't hold yourself to standards you can't reach.
2.  The Mission Statement
Mission statements and vision statements often go hand-in-hand. However, it's important to remember that they're not the same thing.
Your vision statement casts your eye forward to where you want to be several years from now. Your mission statement outlines what you're going to do in the short term to achieve your long-term vision.
To craft a reliable mission statement, you need to think about the how of your business, as well as the why.
What are you aiming for in the long term, and how will your current behavior help you reach your goals?
For instance, if you want to stand out as a leading environmentally-friendly option for your customers ten years from now, you need to start building relationships with eco-friendly suppliers now.
3.  Your Target Audience
Few things are more important to any entrepreneur than understanding your target audience. Everything that you do as a business owner needs to reflect the needs and expectations of your customers.
Start by asking yourself which customers will most likely need the product or service you have to offer. You might have multiple segments in your audience that your solution appeals to.
For instance, if you sell accounting software, then your primary audience might be accountants. Your secondary customer base could include business leaders who are buying software for their in-house professionals.
Once you know your target audience, build user personas that you can use to guide your team whenever you're making marketing and sales choices.
Your personas need to include the most important details you know about your customers, from their location to their age range and pain points.
Don't forget to regularly revise your personas. As technology and buying habits change, you should conduct periodic checks and see whether your business strategies require some realignment with shifting trends and customer buying patterns.
4.  Identify Potential Risks
It's important to have a positive attitude when launching your own business. However, it's also worth noting that things can very quickly go south in any company. You need to be aware of the risks that might come your way to protect yourself from common issues.
For instance, if you store a lot of your business data online, ask yourself what you're going to do if your storage system stops working as it's supposed to. How do you defend yourself against a potential breach, or recover data that's lost?
Building a disaster recovery plan and business continuity plan into your strategy will ensure you're prepared for anything. Your disaster recovery plan will help you to protect yourself whenever something goes wrong, while your business continuity plan will keep the lights on.
5.  Know Your Competitive Advantage
Finally, make sure you know what makes your business special in your chosen industry. No matter how unique you think your product or service is, the chances are that there's someone out there offering something remarkably similar to you.
If you want to convince your audience that you're the best choice for them, you need to provide something truly special.
For some companies, the best competitive advantage will be a dedication to excellent customer service and support. Today's clients are more interested in excellent experiences and trustworthy businesses than low prices and richer feature sets.
Make sure that your competitive advantage doesn't revolve entirely around a lower price point. You have operations to run and employees to pay.
Trying to stand out by being the cheapest company often leads to a race to the bottom in pricing, where it isn't easy to maintain a profit.
Get Your Strategy Right
Don't make the mistake of rushing into your new venture without the right plan. Before you start working on your marketing campaigns or preparing your sales teams, make sure you have the right strategy in place.
A good business plan will stop you from making any dangerous and expensive mistakes on the path to success.
After all, you want to build a business that will last. Starting your venture with a solid foundation will help your business weather any turbulence or market volatility in the future.
Image source: Pexels.com
About the Author
Ashley Wilson is a content creator, writing about business and tech. She has been known to reference movies in casual conversation and enjoys baking homemade treats for her husband and their two felines, Lady and Gaga. You can get in touch with Ashley via Twitter.