Click here to get this post in PDF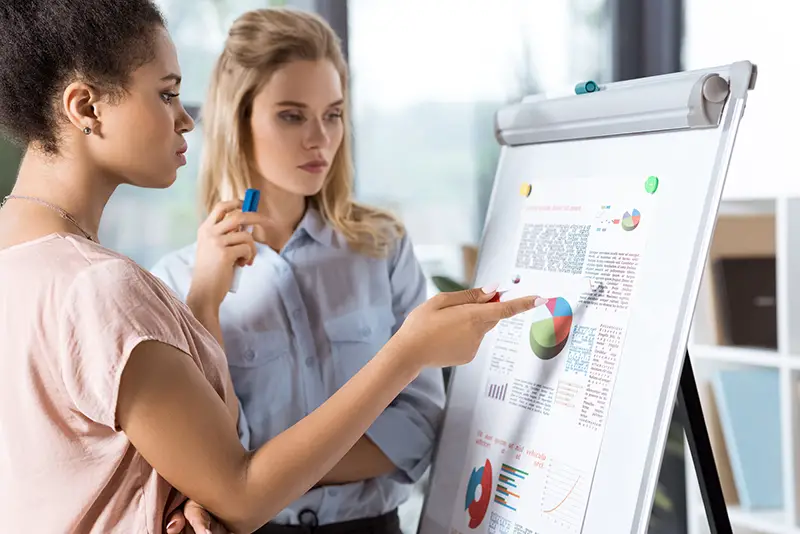 In the whirlwind world of modern business, change is the only constant. Among the most potent catalysts for change are market disruptions, potent forces that can turn established industries on their head, redefine consumer expectations, and rewrite the rules of competition. For business strategy professionals, these moments of chaos are not just challenges, but opportunities – a chance to adapt, innovate, and find new avenues for long-term growth.
Understanding Market Disruptions
At its core, a market disruption is a significant change that alters the way businesses operate. This could be the advent of a transformative technology, a sudden shift in consumer behavior, or a dramatic change in regulatory environments. For example, the explosion of smartphones in the last decade has revolutionized countless industries, from retail and entertainment to finance and healthcare.
Market disruptions are not isolated events; they create ripple effects that can shake entire industries. Netflix's shift to streaming services, for instance, didn't just impact movie rental companies; it altered the landscape of television production, advertising, and internet infrastructure.
The Importance of Adaptability in Business Strategy
In the face of such disruptions, adaptability becomes a vital strategic asset. The business landscape is littered with the remains of companies that failed to adapt, unable to shift their strategies in the face of changing market realities. Conversely, those who are able to pivot and evolve, often come out stronger.
Adaptability is not merely a survival instinct; it is the heartbeat of business resilience. As the Harvard Business Review points out, resilient organizations are those that "not only survive over the long term but also flourish" amidst disruption.
Identifying Potential Market Disruptions
If adaptability is crucial, then foresight is the key. Recognizing potential disruptions before they hit can give businesses a valuable head-start. This requires constant monitoring of industry trends and deep analysis of market data. Utilizing advanced analytics can unearth patterns and trends that hint at potential disruptions.
For instance, tools like Gartner's Magic Quadrant and Hype Cycle can provide insights into emerging technologies and their potential impacts. Similarly, McKinsey's Three Horizons of Growth model can help businesses strategize for the short, medium, and long term, preparing for potential disruptions across each horizon.
Role of Innovation in Navigating Market Disruptions
The antidote to disruption is often innovation. Faced with a disruptive market shift, companies that can create new products, services, or ways of doing business can often turn the tide. Google's evolution from a search engine to a comprehensive digital services provider is a perfect example of such innovation.
To succeed in this endeavor, organizations must foster a culture of innovation, encouraging new ideas and rewarding creative problem-solving. According to a report by BCG, the world's most innovative companies are those that effectively balance exploration of new ideas with exploitation of existing capabilities.
Strategies for Adapting to Market Disruptions
Adaptation requires more than mere reaction. It involves proactive strategizing, a deep understanding of your business model, and the flexibility to change as circumstances dictate. For instance, IBM's shift from hardware to consulting services in the early 2000s was a classic example of business model innovation. They saw the change in market dynamics and strategically adapted their business model.
Agile strategic planning is another critical aspect of this process. In contrast to traditional long-term planning, agile strategy involves shorter cycles, frequent reviews, and the flexibility to adjust your plan as the market evolves.
The Role of Leadership during Market Disruptions
Leadership is a pivotal force when navigating through market disruptions. Executives who remain poised during turbulence, take decisive action, and communicate effectively can drive their teams through uncertainties and change. Consider the leadership of Satya Nadella, who steered Microsoft towards a cloud-first strategy, understanding the disruption cloud technologies were bringing to traditional computing.
Fostering a culture of adaptability and resilience starts at the top. Leaders need to empower their teams to think creatively, take calculated risks, and learn from failures. In a disruptive market, the autocratic 'command and control' style of leadership gives way to a more transformational approach, one that inspires and encourages innovation.
Building Organizational Resilience to Withstand Disruptions
Organizational resilience isn't just about weathering the storm; it's about coming out stronger on the other side. Building a resilient organization requires a holistic approach, focusing on various elements such as financial health, operational efficiency, and most importantly, people and culture.
Creating a culture that embraces change rather than resisting it is the cornerstone of resilience. This can be fostered by open communication, transparent decision-making processes, and an environment where every voice is valued. An example of this is Google's psychological safety culture, which encourages openness and allows employees to speak up without fear of being criticized.
Equally important is to have robust strategies in place. This is where business case templates can prove to be instrumental. They provide a structured approach to decision-making, ensuring all potential impacts and risks are thoroughly assessed.
Conclusion
Navigating market disruptions is a journey filled with uncertainties and challenges. Yet, with an adaptable business strategy, an innovative approach, robust leadership, and a resilient organization, businesses can turn these challenges into opportunities for long-term growth.
As business strategy professionals, understanding these dynamics is critical. By embracing change, anticipating disruptions, and preparing your organization for the unknown, you can ensure your company doesn't just survive in the face of disruption but thrives, achieving sustainable growth in an ever-evolving market landscape.
You may also like: The Three Elements of Strategic Adaptability
Image source: Depositphotos.com