Click here to get this post in PDF

According to Murphy's Law, "anything that can go wrong will go wrong." In the field of entrepreneurship and business, companies who don't establish clear and substantial goals fail to plan, and as such, plan to fail. Developing a goal comes from how a business plan presented with delicateness and certainty, it varies from how the performance of previous assessments through operations and employee rating has progressed. To instill drive and a sense of purpose in your business, and to propel your company to great heights, in this infographic we will discuss what is needed to be cleared out to achieve business goals today.
Goals are the foundation of what keeps the mission and vision of a company; it lets workers drive their passion with having quality work and services, and also, create the company's label for the benefit of the customers. To learn more about the different tips and reason on why you should have a goal in your business, kindly check the infographic below created by Business Coaches Sydney.

You may also like: Your Passion is Your Greatest Asset, Learn How to Harness It – Infographic
About the Author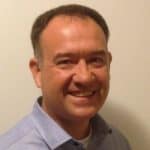 Garret Norris: Beginning in 1988 in Hotel Management in Dublin, Ireland, Garret worked in the hospitality industry in the UK for three years and then moved to sales and sales management, becoming the CEO of multiple multi-million dollar companies. Garret now lives and works in Australia and has become an expert in Strategic Sales, Business Coaching, Executive Coaching, Strategy Planning as well as Business Growth. Garret has been instrumental in developing the primary building blocks of competitiveness over the past three decades.
Garret remains dedicated as ever to use his training and real-life business experience to meet his passion to see business succeed through disciplined management, creative marketing and committed client service.