Click here to get this post in PDF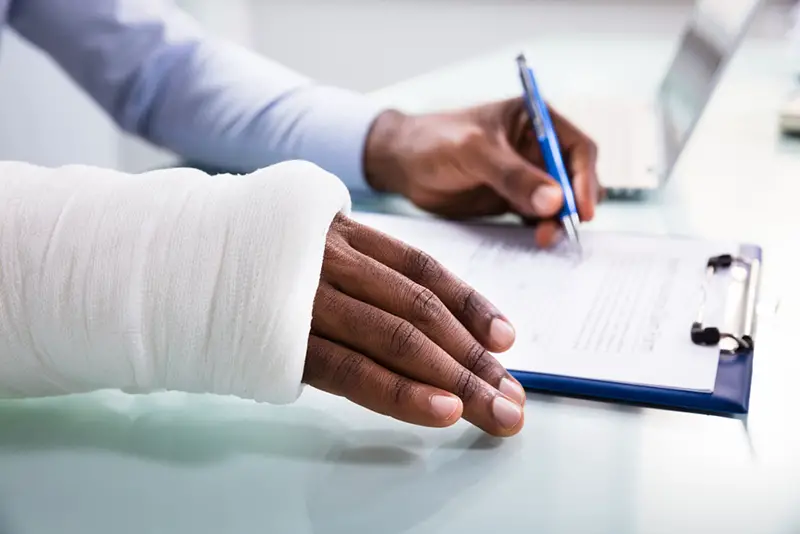 Workplace injuries are more common than you can think. According to a report, there were 5,333 work-related fatal injuries reported in 2019.
While the employers are making it a priority to ensure worker safety on the working grounds, the accidents can still lurk in and hurt their business for the worker's compensation, you can contact the attorneys from gcflalaw.com.
Not to mention, it is also mandatory, by law, for employers to ensure worker safety. There should be ample safety checks in place to avoid any accident. Besides, the employers are also obliged to devise an exit plan in case of emergencies.
With so many precautions in place, it is still not uncommon to hear about workplace injuries. Perhaps, what may surprise you is the fact that workplace injuries are not only about bruises and wounds.
This article is for you if you have suffered mental, physical, or even emotional injury at the workplace.
Notify Your Employer
The first and the foremost thing to do, if you've been injured at work, is to notify your immediate senior. If possible, it is better to inform your superiors of the injury in writing.
This should allow your employer to compensate for your injuries right away. It depends on the type of workers' compensation insurance that your employer has – whether you'd be paid in compensation for medical expenses or loss of income, or both.
Know Who's Liable For Your Injury
Regardless of whether your employer offers you compensation or not, you should still try to know the reason for your injury. As the experts at Curcio-law.com explain, for workplace injury cases, someone is usually at fault. And it is self-evident as well; employers are legally required to ensure workplace safety.
So, either someone has neglected their duty, or someone caused you an injury intentionally. And in any case, you are very much likely to expect justified compensation for your loss and suffering.
File Workers' Injury Claim
Whether your employer has workers' insurance or not, filing for an injury claim is the right thing to do. In case, your employer has the insurance, you can expect it to pay for your losses as such. On the other hand, if your employer does not has one, it should ensure that he has it to prevent any further accident claims.
Usually, the workers' injury claims are settled outside the court. In other words, the rarest of the workers' injury claims are settled through court hearings and trials. Nonetheless, filing for the claim is the first step to seek compensation.
Seek Professional Help
Besides filing for your workers' injury claim, you should also consider consulting a legal attorney. In particular, a personal injury lawyer who has experience with workers' injury claims.
The professionals will help you get the proper compensation for your case and represent your case in the courts. Though the likeliness of fighting your case in the courts is not so bright, it is still a possible outcome. For instance, if mediation between you and your employer/insurance company fails, you might need to fight for your claim in the courts.
Workplace injuries are an umbrella term for any ailment that you may acquire while on duty. For a better understanding of your case, it is suggested to have an expert look at it.
You may also like: How Much Is Workers Comp Insurance and Does My Business Need It?
Image source: Shutterstock.com