Click here to get this post in PDF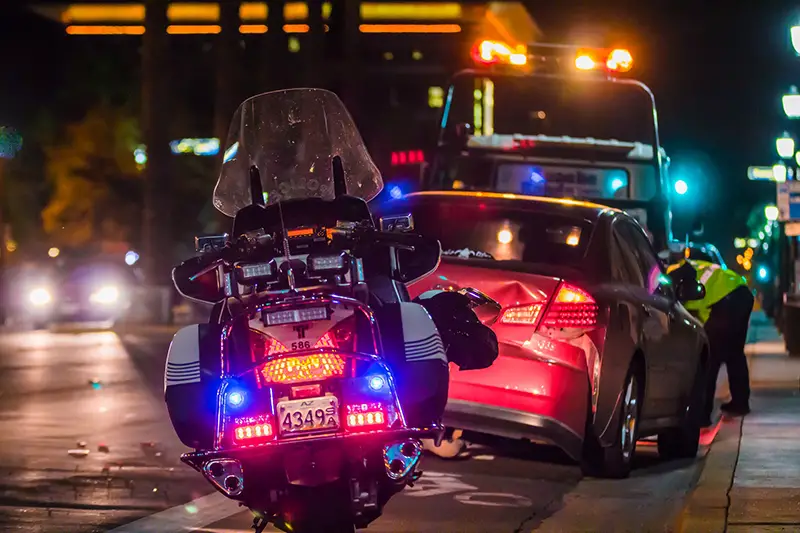 Hiring a car accident lawyer can be extremely valuable to your injury claim. These are some of the many benefits of hiring a lawyer and how he or she can help with your claim. After you've been involved in a car accident, there's a lot going on for you. Hiring a car accident attorney can be very valuable to your injury claim. Here's a list of some of the benefits of hiring an attorney to help you with your car accident claim.
Deal With the Insurance Company for You
Make no mistake, insurance companies are in business to make money. That's why their adjusters are well trained in negotiating insurance settlements. Not only may you be offered a small amount of money for the settlement, but your claim may also even be denied. It's tough to negotiate with an insurance adjuster. They are not there to represent your best interest. Having an attorney handle the insurance company for you eliminates negotiations for you, handles all of the details for you, assists you with preparing a well-written statement and fight to get you the compensation that you deserve.
Prove Your Case
An experienced attorney will be able to prove liability for your injuries. The most complex part of a car accident claim is proving that another person's negligence caused your injuries. Other parties involved will likely try to shift the blame of the accident on you. Then, who's liable for your injuries? An experienced personal injury attorney will gather all the evidence to prove who was at fault and build a strong argument on your behalf. An experienced personal injury attorney has the resources and skills to build your case. Learn more about how they can reconstruct the accident scene, get the police report, attain all of your medical records, interview witnesses and consult with medical experts to prove your injuries.
Determine the Actual Value of Your Injuries
Another complicated aspect of car accident claims is making sure you attain the true value for the damages you have incurred. Insurance companies will always try to convince injured victims to accept a lowball offer. An experienced personal injury attorney knows the actual value of your injuries and won't accept a lowball offer. They will negotiate for past and future medical bills, shoulder pain from car accident, pain and suffering and lost wages and future income.
Negotiate a Fair Settlement on Your Behalf
Insurance adjusters negotiate insurance settlements for a living. They are skilled negotiators who will fight for their company's best interests. At the same time, so are auto accident attorneys. This way, the playing field is leveled. The difference is that your attorney will fight for your best interests. For example, getting compensation after an LA Uber accident can be complex. However, an experienced LA Uber lawyer will work on your behalf to get the compensation that you deserve after an auto accident.
File a Personal Injury Lawsuit for You
With an attorney, you'll be advised of all your legal options. If the insurance company isn't willing to offer a fair settlement, a personal injury attorney can file a lawsuit on your behalf to help you get fair compensation. And an experienced personal injury attorney is more than ready to do this. It just may push the insurance company to offer fair compensation for your damages. And if it doesn't, your attorney will be prepared to take the case to court.
Explain the Regulations and Laws
Insurance policies are contracts that outline the responsibilities of each party. But, understanding the details of these legal documents can be difficult for a layperson. Attorneys are trained in law. Your attorney will review the policy to ensure that the insurance company is acting in good faith. In addition, there are different laws and regulations that likely apply to your car accident claim. Your attorney will explain all of that to you and use it to your advantage.
It's always in your best interest to hire a personal injury attorney to handle your car accident claim. Here's a list of some situations when hiring a personal injury attorney is a must.
The insurance company refuses to pay
Your injuries are permanent, serious or long-lasting
Liability is contested
The insurance company has made a low offer for settlement
You've been asked to give a statement
To seek maximum compensation, turn to the legal experts at The Wininger Law Firm. This law firm understands the challenges that their clients face after a vehicle accident. A serious car crash can result in devastating injuries. The attorneys at The Wininger Law Firm will have handles many different types of injuries due to car accidents, including spinal cord injuries, soft tissue injures, amputations and traumatic brain injuries. They will fight vigorously to ensure that you are compensated for lost wages, pain and suffering, diminished earning capacity, medical bills, property damage, wrongful death and more. Choosing the right personal injury attorney is a very important decision for the best outcome. The attorneys at The Wininger Law Firm are experienced, committed and knowledgeable. Make this law firm your choice.
You may also like: Help! Do I Need a Lawyer For a Car Accident?
Image source: Unsplash.com