Click here to get this post in PDF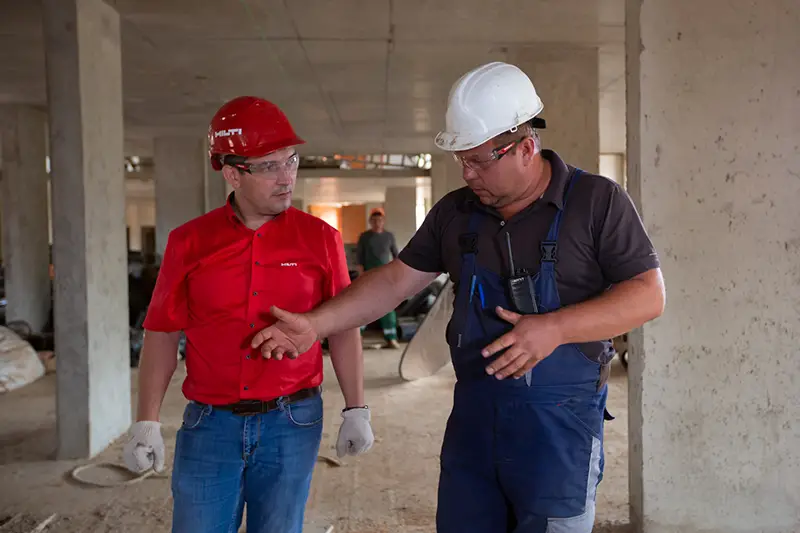 When many people think about workplace injuries, they might picture someone spraining an ankle while working in a big warehouse, suffers back injury while working on machinery, or something along those lines. While those sorts of mishaps do happen, people can get hurt working for small businesses just as easily.
Of course, small businesses are the exact opposite of huge corporations. While massive companies can quickly handle injury worker claims, it's easy to think that a small mom-and-pop business might feel overwhelmed trying to handle an accident claim if they only have a couple of employees.
Small companies need to protect their employees, though, just as the larger ones do. Let's go over what you need to do as a small business owner if one of your valued employees sustains an injury while on the job.
First, Help Treat Them if You Can
Each year in the US, there are about 2.8 million illnesses and workplace injuries. These include things like:
Slip-and-falls
Broken bones from equipment malfunctions
Cuts, scrapes, burns, or bruises
Just as many of them happen in small business settings as larger ones. Even if you have only a single store location, you should be ready for this type of occurrence.
You really ought to have a first aid kit handy, such as those supplied by MFASCO. Before you start thinking about worker's compensation, help the distressed employee. It's also not an unreasonable idea to take some CPR training if you're opening a small business, and allow your staff to get some too.
Call an Ambulance if Necessary
If it's not just a minor cut or burn, and it's something more serious, call for an ambulance without delay. You should do this if:
These are things that you can't handle on your own, and the faster you get them medical help, the better their chances of coming through it okay. You probably care about your staff a great deal, so get them the help they need. 
Tell Your Insurance Provider
You should definitely have insurance as a small business owner, and if an employee gets sick or injured on company property, you should reach out to your insurance provider as quickly as you can. More than likely, the employee will be filing a claim, and the provider should be ready for that.
You should have formal incident reporting forms on your property. Having those near at hand and documenting what happened is something that you should know to do as a responsible employer.
If you have a record of the incident, you can get the ball rolling as it relates to getting the employee the compensation they're going to need.
Check on the Employee
You should also reach out to the employee to learn about their condition as soon as you can. It is a way of showing that you care, but it's also a way to find out how fast they're likely to be back.
You may need to replace that employee temporarily or permanently. The sooner you can figure out what's going on with them and what their plans are, the sooner you can get someone to fill in for them.
Watch Out for Potential Scams
You should feel concerned when something happens to an employee, but you also should be wary of scams. If someone claims to slip on a wet floor that you know was dry or says they're hurt, but you can't get a competent doctor to confirm that then the employee might be trying to do something dishonest.
You want to give your workers the benefit of the doubt, but at the same time, trust your instincts. Unfortunately, certain employees might try to take advantage of an employer and also the system that's in place to protect their rights.
Welcome Your Employee Back
If your employee is out for a while but does come back eventually, then try to welcome them warmly. Assuming the injury was legit, and now they're coming back to work for your small business again, then that shows loyalty.
Employee loyalty and a high retention rate mean that you have a good company to work for, and you should feel pleased about that.
Now you know the steps to take when something happens to your employee. As a small business, you probably think of your workers like family, so hopefully, it was a minor incident and not anything life-threatening.