Click here to get this post in PDF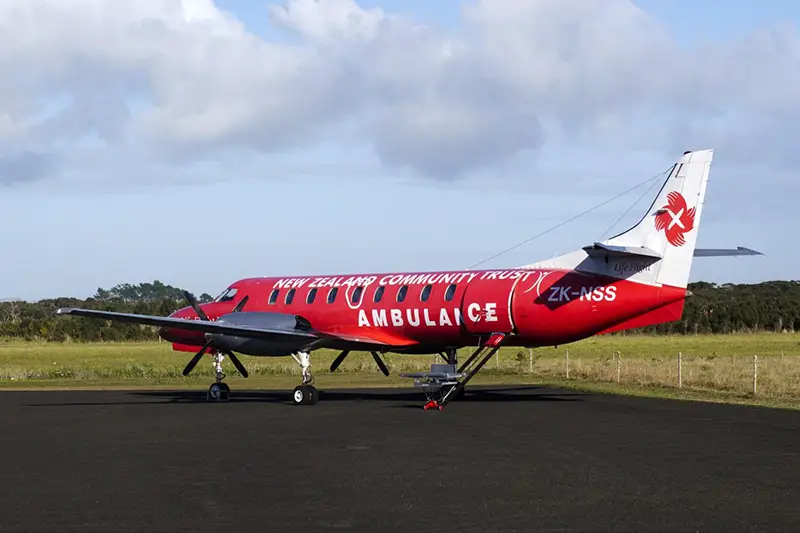 The term medevac is becoming more and more common in the media due to the growing number of global humanitarian crises. What are medevacs, though, and are they limited to catastrophes? This article will answer the question as well as others that commonly follow, leaving you with a better understanding of who uses medevac and what medevac private jet charter entails.
If, after reading, you're aware that medical evacuation air charters might become a necessity at some point in your future – or indeed if you need medevac services now – then dependability and expertise are crucial when choosing a provider. In that case, industry giants like Chapman Freeborn are an excellent choice, as medevac services are an area in which trust is paramount and only the best in the business will suffice.
What is medevac?
Put simply, medevac is a portmanteau of medical evacuation. It's commonly used in air ambulance services, international medical evacuation, or emergency air transportation in response to all manner of serious events. It can also involve private medical flights if, for example, a person requires treatment elsewhere or urgent surgery in response to a critical health issue. These medical charter flights can allow vulnerable individuals to access care rapidly and without delay, shaving valuable minutes off their treatment time and potentially saving lives.
To accurately define medevac, it's necessary to be vague, as there are any number of scenarios that might necessitate its use – from nationwide flooding to serious traffic accidents. Typically, however, there is one main feature that turns an ordinary flight into a medevac flight:
On-board aid
A medevac airplane or medevac chopper will be equipped with the facilities necessary to begin or continue treatment whilst the patient is in transport. This means that life-threatening injuries can be addressed before the patient reaches the hospital, but it also has the advantage of enabling the transport of critically ill patients to other facilities. For example, suppose a cancer patient requires an extremely specific form of treatment at a different hospital. In that case, a medevac ambulance will come equipped with the facilities to maintain their treatment during transport, whereas a traditional flight might not.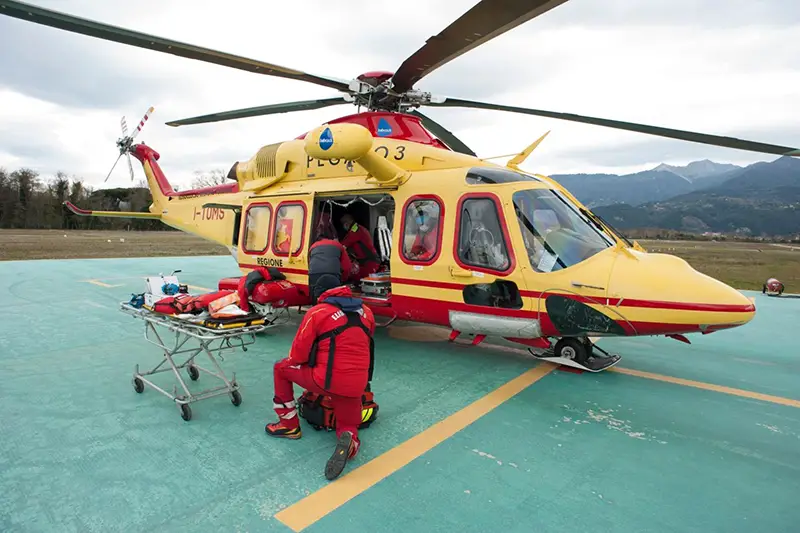 Who uses medevac?
Naturally, users of medevac are those in need of medical evacuation. This list populates itself: anyone in a serious medical emergency who needs air medevac services is a suitable candidate, ranging from victims of natural disasters to wounded soldiers in conflict situations. Medevac air ambulances can also involve events that might not be as dramatic in scale, but are no less serious for the individuals involved: car crash victims, stranded mountaineers, and those cut off by inclement weather all benefit from their services.
Private air ambulances are another example of medevac flight. This second type of medevac user typically includes those who require treatment elsewhere and need safe transport that involves continuous medical aid in order to receive it. A patient that needs an operation for which only a few surgeons are qualified may need to travel across borders in order to see a specialist. In this case, international medevac, perhaps even via air ambulance private jet, is necessary. As illustrated by the diversity of potential examples, private air ambulance cost is difficult to estimate, and due to their unique nature medical emergency flights are assessed on a case-by-case basis.
The third type of medevac user is less common, and involves having personal medevac on standby. Individuals using these services might, for example, have a medevac helicopter that's always ready to depart, and this can be for any number of reasons. Perhaps their expertise and status are so critical that nothing can be left to chance when it comes to getting them to hospital in the event of a medical emergency – think president or head of state. Perhaps they have a serious health condition that requires urgent treatment, so a private medical plane is necessary. Or perhaps they're simply an affluent hypochondriac who wants to ensure that they have access to immediate air medevac – the list of potential users is as broad as one can imagine.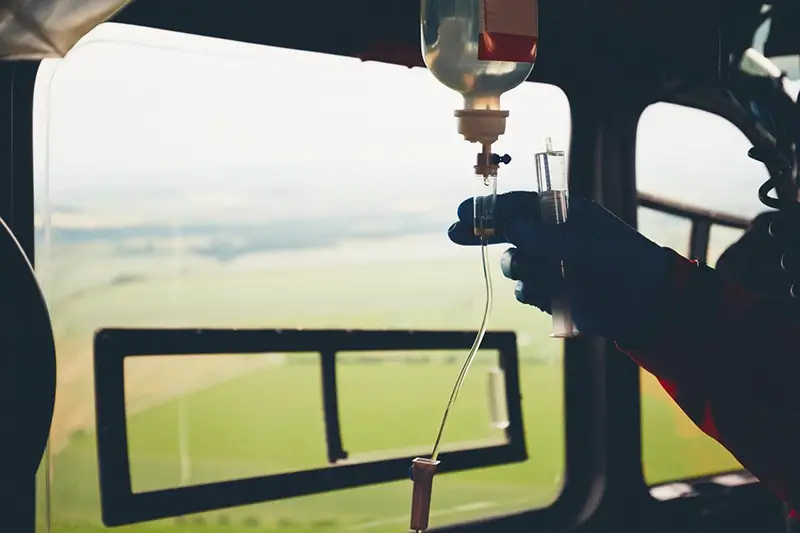 What does medevac involve?
It might seem straightforward that private air ambulance services or international medical evacuation involves taking an injured person to a hospital. While that's true, in some ways it masks the intricacy involved in responses of this nature, as there's plenty more behind the scenes that might not immediately be apparent.
Firstly, no private air ambulance services can even begin to operate without a full and thorough evaluation of the patient. The specific circumstances of each individual to be transported on a medevac plane have to be taken into account so that the medevac jet can be prepared appropriately. This might mean taking specialist equipment on board, or might even involve a medevac nurse or doctor who specialises in the treatment of a specific condition.
Many also don't realise that emergency air transportation and medevac emergency flights involve more than just the in-air response. Specialist knowledge and great care and attention is required to take a patient from a hospital and get them on board air medevac services – and the same is true of disembarking at the other end. This means that the scale of a medevac private jet charter is actually far broader than the medevac charter flights themselves, and can be thought of as a complete service. In short: medevacs are a full, bed-to-bed package.
How do I get medevac?
The earlier examples of private air ambulances on standby aren't relevant to most of us, so air medevac generally involves one of two things: emergency response, or private air charter for treatment elsewhere. 
Emergency response medevac depends on the specifics of each situation but will generally be called for by the medevac paramedics on site depending on the severity of the injuries sustained in cases of accidents or natural disasters. From the perspective of the potential medevac user, it's important to consider the possibility that you might require medevac before embarking on journeys that could involve it – such as long, isolated hiking trips where a serious injury would require medevac. 
For this purpose, medevac insurance is a great way to cover yourself. It guarantees that you won't be left out of pocket if you need medevac, meaning you're safe to enjoy your travels without worrying about unexpected costs. The last thing you want to be doing when you're lying on a hospital bed is frantically googling "is medevac covered by insurance".
The latter of these two types of medevac air ambulance flight – private medical charter – is open to anyone who needs it, and may be covered by national healthcare providers in some extremely specific cases depending on the severity of the condition and the scarcity of the treatment options. If you're in the UK and are conscious that your situation may involve international air medevac services, the NHS offers exact guidance on what does and does not qualify for remuneration, so it's best to ask the experts to be sure.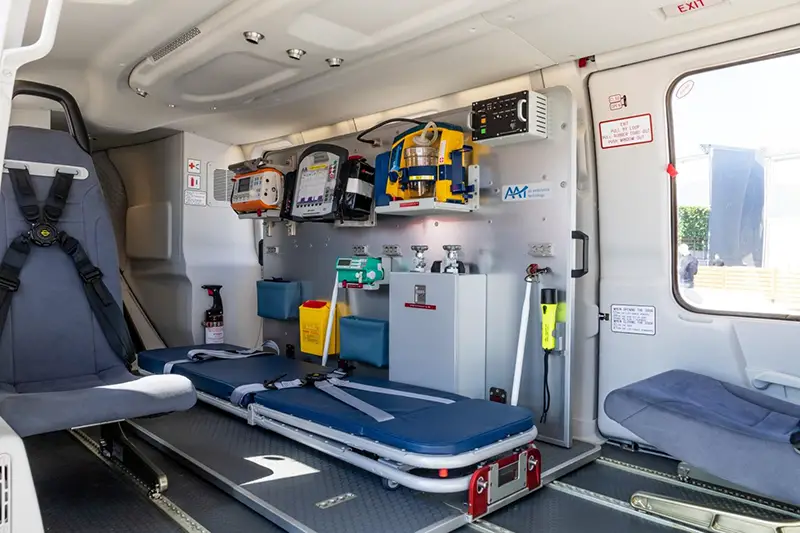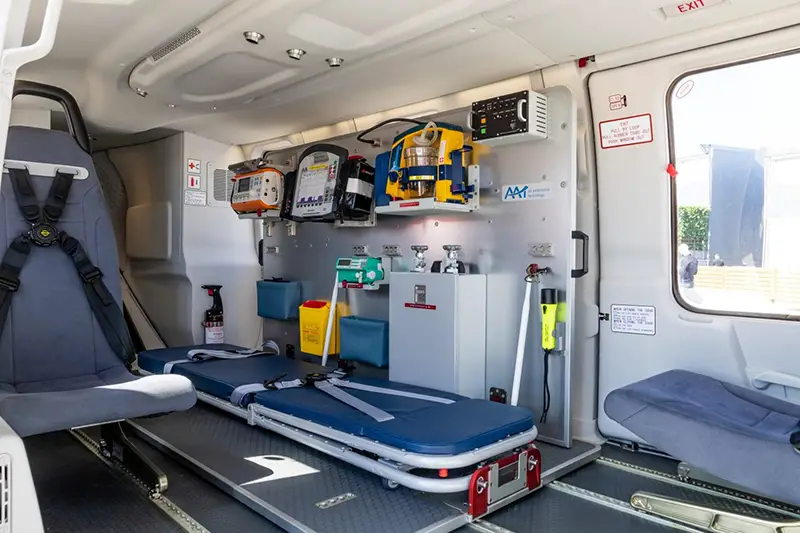 Micro and macro
Hopefully, this article has shed some light on the growing phenomenon of medevac, meaning that the next time it appears in the media, you'll be more aware of what it entails. Unfortunately, the increased presence of medevac is often accompanied by huge natural disasters – such as the Pakistani floods of 2022 or Turkish/Syrian earthquake of 2023. In these cases, international humanitarian responses are accompanied by huge medevac efforts, and in some cases air cargo charter services are needed to process the sheer amount of aid.
While the scale might be dialled back in more routine, day-to-day medevac applications, the urgency is often no less severe, as lives are on the line in both cases. The nature of medevac flights gives attributes such as efficiency, thorough care and good logistics renewed importance, as their quality can directly determine the success of treatment. In short, getting a patient into care without delay is the priority. That being the case, it's easy to see why specialists like Chapman Freeborn are entrusted with this responsibility by so many who require medevac air transportation.
You may also like: Does My Business Need First Aid Training?