Click here to get this post in PDF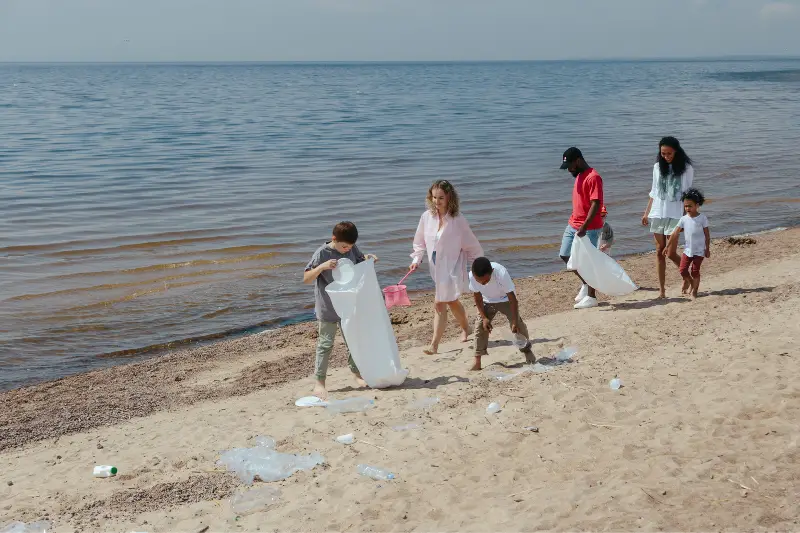 Did you know that you can enhance the effectiveness of your volunteers by utilizing dependable volunteer management software? Numerous nonprofits and organizations leverage this software to optimize their volunteer management process and improve outcomes. This software streamlines the laborious task of managing volunteers through automation. Not only does it assist in managing a substantial volunteer base for your organization, but it also provides a means to enhance the efficiency of your volunteers. 
Advanced volunteer management software offers features beyond mere volunteer onboarding and event management. It has features to monitor and measure the daily engagement and total hours contributed by volunteers effectively. Additionally, this software empowers managers to assess the performance of volunteers, the backbone of any nonprofit organization. By offering precise data on volunteer performance, the software enables managers to identify areas that require improvement and enhance overall team effectiveness.
Undoubtedly, advanced volunteer management software provides invaluable support for enhancing the skills of your volunteers. In this article, we present eight easy-to-follow steps that outline how you can leverage volunteer management software to maximize the potential of your organization's volunteers. So, continue to know more.
How to Use Volunteer Management Software to Boost the Potential of Volunteers: 8 Essential Steps to Remember
1. Volunteer Database: 
In today's age, tracking the performance of your volunteers or team members goes beyond manual spreadsheet management. A robust volunteer management platform can consolidate all volunteer information into a single centralized database. By having convenient access to comprehensive volunteer profiles, you can efficiently match volunteers with suitable opportunities and establish effective communication. Additionally, the platform enables you to identify volunteers who can be trained to perform specific tasks.
2. Onboard Ideal Candidates: 
Discovering candidates whose skills align with specific task requirements is always advantageous. By utilizing a volunteer management platform, you can optimize the recruitment process. Generate personalized volunteer application forms through the platform, collecting all essential information immediately. It enables efficient review and screening of potential volunteers based on their qualifications and interests. Automating the recruitment process saves time and guarantees a seamless onboarding experience for new volunteers. Consequently, you can connect with volunteers who already possess relevant skills and can simply train them to enhance their skills further.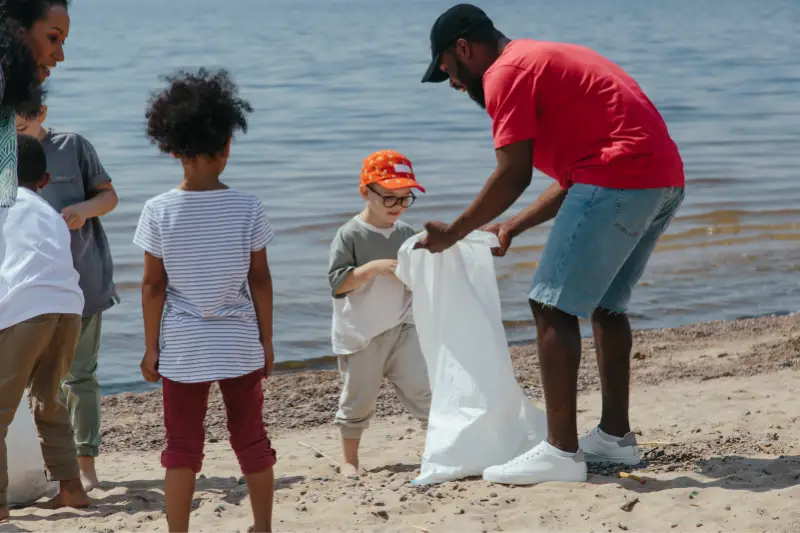 3. Optimize Scheduling Task: 
Not all volunteers can perform every task, so thoughtful task scheduling rather than random assignment is necessary. Take the time to plan thoroughly by referring to the volunteer database, ensuring efficient task allocation. Effective volunteer task scheduling plays a pivotal role in the success of any event or project. Begin by identifying volunteers who possess the necessary skills to carry out specific tasks with proficiency. 
Utilize the software's calendar feature to schedule tasks strategically, ensuring timely completion within designated deadlines. An effective volunteer platform simplifies the process by allowing volunteers to view and select available shifts through a user-friendly interface. Furthermore, the software facilitates easy tracking of volunteer availability for task managers, enabling them to make necessary adjustments. This streamlined approach significantly reduces scheduling conflicts and enhances overall volunteer commitment and attendance.
4. Clear Task Assignment: 
When assigning tasks, the manager must provide clear instructions regarding the volunteer's responsibilities. A volunteer management platform can assign tasks and duties, ensuring clarity precisely. Within the platform, communicate volunteer roles, expectations, and instructions to facilitate easy access for volunteers. This accessibility allows volunteers to understand their responsibilities and execute their tasks effectively. Clear task assignments result in heightened productivity and foster a strong sense of purpose among volunteers.
5. Effective Communication and Engagement: 
Consistency in performance is typically seen in motivated and focused volunteers. That's why keeping them engaged in their daily tasks is crucial. Effective communication plays a vital role in keeping volunteers motivated, and your volunteer management software offers a valuable solution. Through the software, you can utilize features such as SMS and email to keep all volunteers informed and maintain regular contact with them. These communication tools facilitate ongoing updates, event notifications, and opportunities, ensuring volunteers stay well-informed. By keeping volunteers engaged, you can expect them to contribute their best efforts while securing their long-term commitment to your organization.
6. Track Data and Analyze:
The software offers real-time data on volunteers, including their daily time spent on tasks. Measuring the impact of volunteers and tracking their hours is crucial in acknowledging their valuable contributions. Volunteer management platforms commonly incorporate built-in features for time tracking and generating reports. Volunteers can log their hours, while administrators can generate comprehensive reports to assess the overall impact of volunteers. Recognizing the efforts of volunteers not only boosts morale but also cultivates a culture of appreciation within your organization.
7. Offer Training: 
During the recruitment process, you may have brought both skilled volunteers and those with growth potential on board. Empowering volunteers with training and resources is essential for enhancing their skills and boosting their confidence. Your volunteer management platform is valuable for sharing training materials, educational resources, and online courses. Volunteers can access various resources to expand their knowledge and develop relevant skills by utilizing the platform. Continuous learning opportunities not only benefit individual volunteers but also contribute to the overall effectiveness of your organization.
8. Solicit Feedback and Evaluate Performance:
Providing feedback based on performance is essential as it contributes to the growth and development of each volunteer. Also, utilize your volunteer management platform to gather volunteer feedback regarding their experiences and aspirations. Employ surveys and evaluation forms to assess their satisfaction, gather suggestions, and identify any challenges they may have encountered. By actively listening to volunteers and taking action based on their feedback, you foster a culture of collaboration and continuous improvement. 
Endnote
Utilizing volunteer management software can greatly assist in effectively managing your organization with efficient volunteers. Hence, it is crucial to explore reliable software options that can help maximize the potential of your volunteer base. Once you identify a dependable solution, examine its features to understand how it can enhance your volunteer utilization. Additionally, you are responsible for identifying potential candidates and effectively harnessing their skills. Therefore, plan strategically, considering the advanced features provided by your volunteer management software.
You may also like: Five Key Features of Construction Project Management Software
Image source: Pexels.com