Click here to get this post in PDF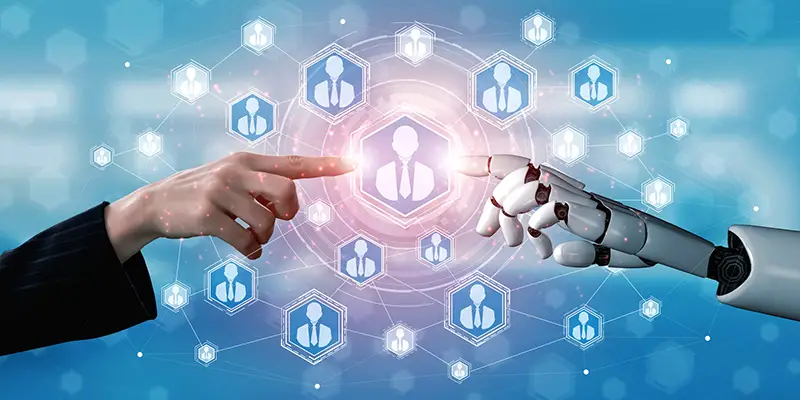 Artificial Intelligence (AI) has transformed the recruitment process and has become an essential tool for HR departments and recruiters. The use of AI in recruitment has revolutionized how candidates are identified, screened, interviewed, and hired. 
Online job search platforms have made it easier for job seekers to find job openings that match their skills and experience. AI-powered applicant tracking systems have made it easier for recruiters to screen and sort through resumes, saving them time and effort. In addition, automated communication systems have made it easier for recruiters to communicate with candidates, and chatbots have helped streamline the onboarding process.
Efficiency and benefits of online job search platforms
AI has made it easier for job seekers to find employment opportunities online. Job search platforms such as Lensa use AI algorithms to match job seekers with relevant job openings based on their skills and experience. This saves job seekers the time and effort of manually searching through multiple job postings. Additionally, these platforms allow job seekers to set up job alerts, so they are notified of new job opportunities that match their preferences.
Recruiters also benefit from online job search platforms that use AI. These platforms allow recruiters to access a larger pool of candidates and quickly identify candidates with the right skills and experience, saving recruiters the time and effort of manually searching through resumes and cover letters. Additionally, AI-powered job search platforms provide recruiters with data analytics to help them identify trends and patterns in the job market.
Resume and Candidate Screening
AI-powered recruitment tools can scan resumes and cover letters to identify the most qualified candidates for a particular job opening. These tools can also analyze the candidate's social media profiles to determine their online presence and reputation. This helps recruiters determine if a candidate is a good fit for the company's culture. They can also conduct initial interviews with candidates to determine their skills, experience, and personality traits. 
This saves recruiters the time and effort of conducting initial interviews manually. Perhaps most importantly, AI provides recruiters with data analytics that can help them identify the best candidates for a particular job opening.
1. Keywords Analysis: AI analyzes resumes and job descriptions to identify and match relevant keywords, helping recruiters quickly assess whether the candidate's skills and experience align with the job requirements.
2. Elimination of Bias: AI removes human biases in the screening process. For instance, an AI system can be trained to ignore demographic information such as the candidate's name, age, gender, and education history, eliminating the potential for unconscious bias to influence the recruitment process.
3. Predictive Analysis: AI can predict the likelihood of a candidate's success in a specific role based on their previous work experience, education, and skills. This helps recruiters identify candidates more likely to excel in the position, leading to better hiring decisions.
4. Resume Scanning: Have the ability to quickly scan and extract relevant information from resumes, such as education, skills, work experience, and contact information. This saves recruiters time and resources and enables them to focus on other important recruitment tasks.
5. Candidate Ranking: AI-powered tools can rank candidates based on their qualifications, experience, and other relevant factors. This helps recruiters identify top candidates and prioritize their recruitment efforts.
Streamlining the Onboarding and Training Process
AI-powered recruitment tools can also streamline the onboarding and training process for new hires. These tools can create personalized training plans based on the new hire's skills and experience. Additionally, AI-powered training tools can provide real-time feedback and coaching to new hires, helping them learn and grow quickly.
1. Automated Screening and Selection: AI can be used to automatically screen and select candidates based on their skills, experience, and qualifications. Chatbots can ask specific questions related to the job requirements and qualifications and then use natural language processing (NLP) and machine learning algorithms to analyze the candidate's responses, determining whether they're a good fit for the position. This automation can save recruiters a lot of time and ensure that only the most qualified candidates move on to get hired.
2. Personalized Training: AI can be used to personalize training programs for each employee based on their skill level, learning style, and job requirements. This can help ensure that employees receive the training they need to perform their job well, without wasting time on topics they already know.
3. Virtual Reality Training: AI-powered virtual reality (VR) training can provide a more immersive and engaging learning experience for employees. VR training can simulate real-world scenarios, allowing employees to practice their skills in a safe and controlled environment.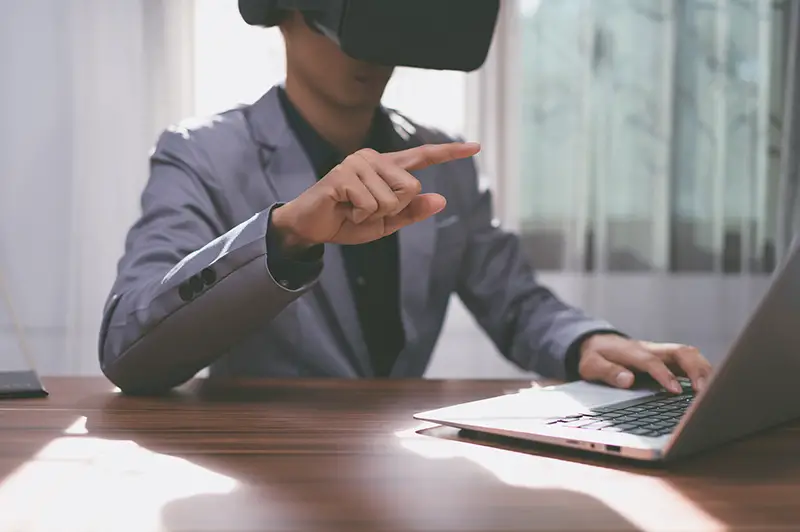 Automated Communication with Candidates
Recruitment tools such as chatbots can automate communication with candidates, saving recruiters the time and effort of sending emails and making phone calls. These tools can send personalized emails to candidates, notifying them of the status of their application or requesting additional information. These are the top ways AI can assist recruitment through automated communication with candidates:
1. Scheduling Interviews: AI can create scheduling tools that help recruiters schedule interviews with candidates by coordinating their calendars and suggesting available time slots. This eliminates the need for back-and-forth emails and phone calls, making the process more efficient and less time-consuming.
2. Providing Feedback: Chatbots can provide feedback to candidates throughout the hiring process, answering their questions and keeping them informed of their progress. This improves the candidate experience by providing a more personalized and responsive communication channel.
The Bottom Line
AI has been changing the recruitment process for the past few years and has become an essential tool for HR departments and recruiters. AI-powered recruitment tools can save recruiters time and effort by automating various aspects of the recruitment process, such as resume screening, initial interviews, and training. As AI technology continues to evolve, we can expect to see even more significant changes in recruitment in the near future.
You may also like: How the recruitment industry is evolving in 2022
Image source: Depositphotos.com