Click here to get this post in PDF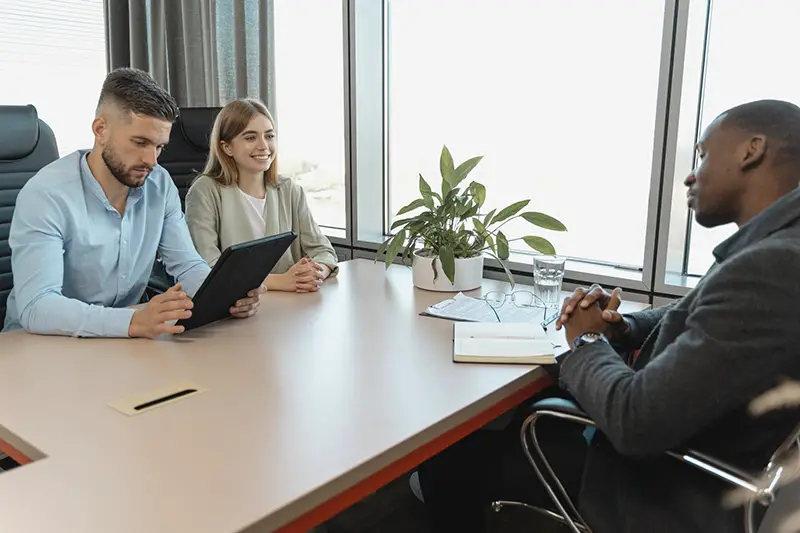 When you post listings for Philippine jobs at your company, especially on social media or popular job boards, you'll be surprised how many applications may come in. Before you know it, you may have tens or even hundreds of cover letters and resumes to look through. Going through all of these one by one can be extremely taxing, and it may take you a while to decide which candidates are worth interviewing. If you're in charge of recruiting new employees, how can you save time reviewing these application documents without missing key details from promising candidates? 
One of the best ways to streamline your company's recruitment process is to sort the cover letters and resumes that truly stand out. Mark the ones that show extra confidence, motivation, and understanding of the job requirements on the part of the candidate. In that vein, here are some quick tips to help you identify outstanding cover letters and resumes—and the highly qualified candidates behind them. 
How Aligned The Candidate's Cover Letter and Resume Are to Your Job Posting
Of the many cover letters and resumes that you receive for anyone opening, about a handful of them may look exactly the same. They may also seem generic in their approach, as if the same documents were sent to a number of different employers word-for-word. A good candidate, however, will make sure that the application documents they pass seem tailor-fit for the company and job position they're applying to. If you get a sense that the candidate customized their documents for your listing, even in small ways, then it's highly likely that they're worth interviewing. 
How Well the Candidate Introduces Themselves
It's also good when your applicant introduces themselves in a compelling way, even before the interviewing process begins. An excellent candidate will use their cover letter and resume to say who they are, what educational background and core skills they possess, and what personal goals they hope to achieve. Most importantly, they must be able to say why they're the best person for the job. If they can tell you a brief, but clear story about their career progression and what led them to apply for your vacancy in the first place, all the better. The candidate whose journey you can picture in your head after reading their application documents is the candidate that you should get to know better. 
The Mix of Language, Tone, and Content in the Applicant's Cover Letter
Language and tone are of the essence in a cover letter. The applicant's language shouldn't be overly casual, but neither should it be so embellished that the cover letter reads unnaturally. That said, look for cover letters that are written in a professional tone, but also communicate the applicant's intentions in a straightforward manner. Moreover, pay attention to the cover letters in which the candidate writes not only about themselves, but about what they know of the company. It could mean that they're interested in something more than just a job, but a chance to actually build a career with your organization. 
The Level of Detail, Organization, and Accuracy on the Applicant's Cover Letter and Resume
A great candidate will ensure that both their cover letter and resume are readable, and that it's easy for recruiters to find important information about them. To a recruiter who has to comb through large piles of application documents, little things like fonts, layouts, typos, and spelling errors make all the difference. Take note of resumes and cover letters that have clean, readable layouts and that seem like they were edited thoughtfully. And if you can trust the candidate with the finer details—like the correct spelling of your name, designation, and your company's name—perhaps they're worth a shot. 
The Choice of Credentials That Applicants Highlight in Their Resume
There are resumes that are too short and don't give enough key information about the applicant's credentials. But on the flipside, there are also resumes that divulge too much information in an unnecessary manner. Some candidates may want to exaggerate their achievements or list as many of them as possible in a bid to look accomplished. But as the recruiter, you don't need to know all the applicant's hobbies or about every single internship, seminar, or conference they've attended over the years. You will only need to know about the skills and achievements that are aligned with the vacancy, as these are the credentials that actually matter in getting the job done. If the candidate is both humble and precise about the credentials they present to you, this may be a sign that they're a good fit. 
Aside from the five items listed above, here are a few more things that you should pay attention to when you field new applicants for a job: 
Who among the candidates followed your instructions for applying to the job, whether by email, job board posting, or other method of application. 
Who among the candidates took special care to address you by the right name and designation. 
Who among the candidates seemed especially polite, respectful, and thoughtful of your time. 
Looking out for these "green flags" in your applicants' cover letters and resumes should save you valuable time during the recruitment process. And by doing this, you will have an easier time finding what you are looking for: bright new talents who'll do excellent work for your company.  
You may also like: How to select the best candidate from thousands of applications
Image source: Pexels.com