Click here to get this post in PDF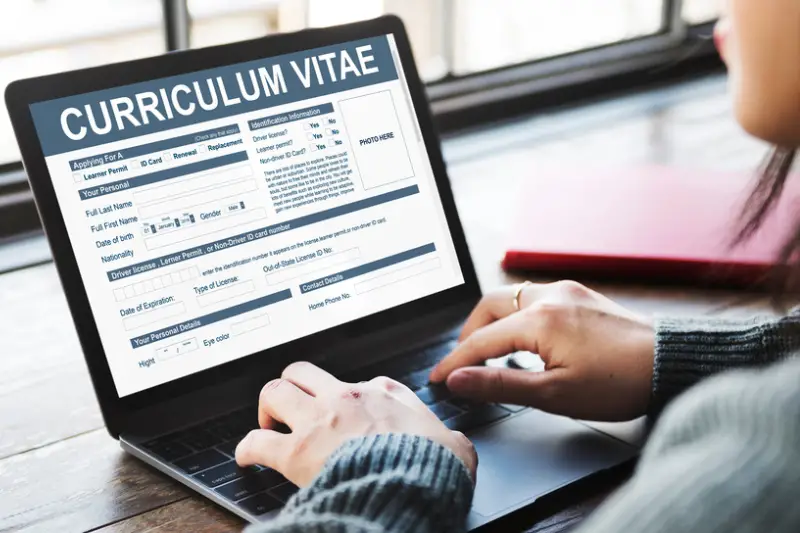 In an increasingly competitive job market, standing out from the crowd is more crucial than ever. Long gone are the days when a simple, black-and-white Word document would suffice. The modern job seeker must be innovative, tech-savvy, and, above all, memorable. As technology evolves and the world of work undergoes rapid shifts, the traditional CV has seen numerous transformations. 
In this post, we'll explore three innovative formats that have been revolutionizing the world of job applications: infographics, portfolios, and video resumes.
Infographic CVs
Infographics have grown tremendously in popularity in recent years, primarily because they present information in an easily digestible, visually appealing format. Using them for CVs was the next logical step for many creative professionals. 
CV writers, always on the lookout for fresh ways to showcase their clients' achievements and talents, have started recommending infographic CVs to individuals in creative industries and roles that value design-thinking.
Benefits
Visually Engaging: Infographic CVs, with their striking visuals and colors, immediately grab attention, ensuring your CV won't be just another sheet in the pile.
Efficient Communication: Instead of lengthy paragraphs, infographics use charts, graphs, and icons to convey information quickly.
Challenges
Portfolio CVs
Particularly popular among designers, artists, writers, and other creative professionals, portfolio CVs offer a tangible representation of your work. Instead of just talking about your accomplishments, you can show them. These are essentially an amalgamation of a CV and a professional portfolio.
Benefits
Show, Don't Tell: Demonstrating your skills through tangible examples can be more compelling than merely listing them.
Personal Branding: Allows professionals to create a strong visual identity, adding to their uniqueness and marketability.
Challenges
Requires Constant Updating: As you undertake more projects, your portfolio will need regular refreshers.
Time-Consuming: Collating and presenting your work takes time, but the effort can be well worth it.
Video Resumes
Embracing the digital age, video resumes have started to gain traction. This format allows job seekers to communicate their skills, experiences, and personality in a dynamic manner, which can sometimes be difficult to convey through text alone.
Benefits
Personality Showcase: Gives employers a glimpse of your personality, communication skills, and enthusiasm.
Breaks the Monotony: A well-executed video can be a breath of fresh air in a hiring manager's routine.
Challenges
Requires Technical Skills: Crafting a good video resume requires a grasp over video editing tools and sound recording.
Can Be Hit or Miss: A poorly executed video might harm your chances more than it helps.
Making The Right Choice
The key is to choose a format that aligns with the job you're applying for and the industry you're in. Here are some quick guidelines:
Research the Company Culture
If it's a tech startup with a young team and a vibrant work culture, they might appreciate a video resume. On the other hand, a law firm might prefer something more traditional.
Play to Your Strengths
If you have stellar design skills, an infographic or portfolio CV might be your best bet. If you're charismatic and have great verbal communication skills, a video resume might work wonders.
Always Keep a Traditional CV Handy
No matter how far we evolve, there will always be situations or companies that prefer the good old traditional format.
In Conclusion
In the age of digital transformation, traditional CVs are slowly giving way to more innovative, engaging formats. These new-age CVs not only stand out in the heap of applications but also provide a more comprehensive view of the candidate's skills, experiences, and personality. By choosing the right format for the right job and executing it effectively, you can dramatically increase your chances of landing your dream role.
Remember, the essence of a CV, irrespective of its format, is to communicate your professional story in the most compelling way possible. Whether you choose an infographic, portfolio, or video format, ensure it remains an authentic representation of who you are and what you bring to the table.
You may also like: Boosting Your Resume With Your LinkedIn Profile
Image source: Depositphotos.com