Click here to get this post in PDF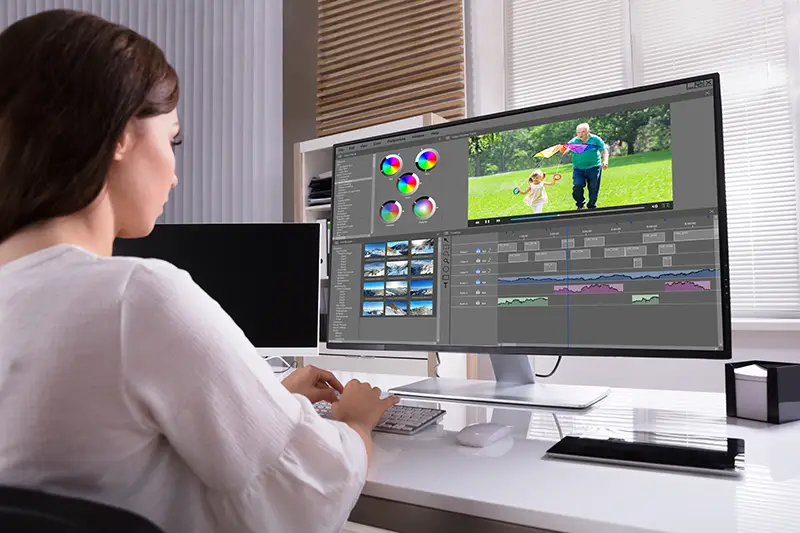 With the development of social video sharing networks online such as YouTube, Instagram and Vine, creating and editing videos stopped being the exclusive field of professional video editors. All you need these days is a good computer system and you become a professional video editor. You can now edit your videos online without even needing to download any program or application. All that is required is a compatible internet connection. In this article, we are going to explore the top 10 best free online video editing platforms that you can easily access online. Many of these free online video editing tools are beginner-friendly which means even if you have no experience in this field, you can make an impressive video with these online video editing tools. 
1. Clipchamp: 
Clipchamp is a widely used free online video editing tool. Apart from providing video editing tools, it also has video compressing, video converting, and webcam recording options too. The most amazing part is that this platform allows beginners to complete their video editing within a very minimum time and the edited videos can be directly saved on the computer or can be shared to Google Drive etc. Simple drag and drop features allow you to trim or cut the visuals. In addition, it is also possible to adjust the brightness, saturation and contrast of the visuals in this software. It also provides us with the options to add transitions, text, overlays, backgrounds. There is also a stock library in this software from where we can add both paid and free video and audio files to our visuals.
2. Flexclip:
FlexClip is a free and famous online video editing tool that is packed with a variety of video editing features. This software gives you access to a library that contains millions of videos and stock images, which are classified in sectors such as business, sports, food etc., to be added in your videos. With FlexClip, you can easily overlay text on your visuals which, attracts the attention of people with decent fonts and lovely effects. You can also add smooth transitions between video clips to make it look even more professional. In addition, FlexClip's aspect ratio feature is so advanced that it allows you to vary the sizes and formats needed to fit the proportions of numerous social media platforms, such as Facebook, YouTube, Instagram Stories, and a lot more.
3. InVideo:
InVideo is an amazing video editing tool that helps us create professional videos in minutes. InVideo provides us with a wide variety of templates to get started with and it is a very user-friendly application. The video editing tool offered by InVideo is very simple to use and allows us to make our video editing look professional. The best feature of this application is that it enables us to automatically convert text to videos.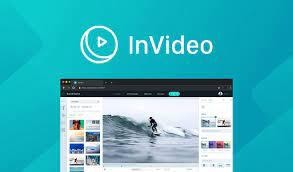 4. WeVideo:
WeVideo is basically a shared online video creation tool where you can upload your visuals and graphics from your computer or from social sites including Google Drive and Dropbox etc. to the Media panel available in the application, or make use of the built-in stock videos, audio, and images to create a video swiftly. In addition to the basic trimming and splitting options, WeVideo gives an option to add markers to the specific clip, or static simple text and also callouts to the video, or background graphics. WeVideo application can be downloaded on your iPhone, Android phones and Windows10 computer as well if you prefer to edit your videos offline.
5. PowToon:
PowToon is an excellent software to make videos that will serve to provide an explanation mainly tutorials. If you need a video that has a purpose as a sort of guide or tutorials then PowToon is definitely the website you should make use of. Firstly you are required to sign in to use this online, and it also provides many video templates which can be used in different situations such as tutorials video, marketing video, advertisements, and presentations. 

6. Video Toolbox
Video Toolbox is a free online video-editing platform that not just allows you to edit your video files but also analyses it and gives you necessary information about the bit rate, codec, frame rate, and resolution. It can also help you convert your video file to many video formats such as MKV, MP4, and AVI. This online platform can now manage and hold video files up to 1500MB. The editing features in this application are simplified yet limited but it also enables you to record for the webcam. Another wonderful feature is that there is no watermark and the video quality is relatively good even after cutting clips using Video Toolbox.
7. Kizoa:
Kizoa is well known for wide set of transition effects it offers to its users that can assist you to create professional style videos with lots of ease. Kizoa is also well-known to support 4K UHD footages and gives us different aspect ratios such as 16:9, 4:3, 3:2, 3:4, and 2:3 portrait formats to work with. You can include videos and photos from your PCs or from social media account.
8. Hippo Video:
Hippo Video is a very powerful marketing platform which provides you with a wide variety of video editing tools. You can add your video and graphic files from your PCs or from the Drive. In this application you can only add one video at importing. In addition to importing videos, you can also make use of Hippo Video as a screen recorder to record your desktop screen, webcam, and voiceover.
9. Kapwing:
Kapwing is an incredible video editing tool that provides us with many online video editing related products such as video makers, video resizer, online meme generator, and video trimmers. It also enables us to add subtitles. This Video Studio allows you to combine videos, GIFs, and photos, add texts and audio to create a brand new impressive video.
You may also like: 7 Useful Tips for Editing Videos Like a Pro