Click here to get this post in PDF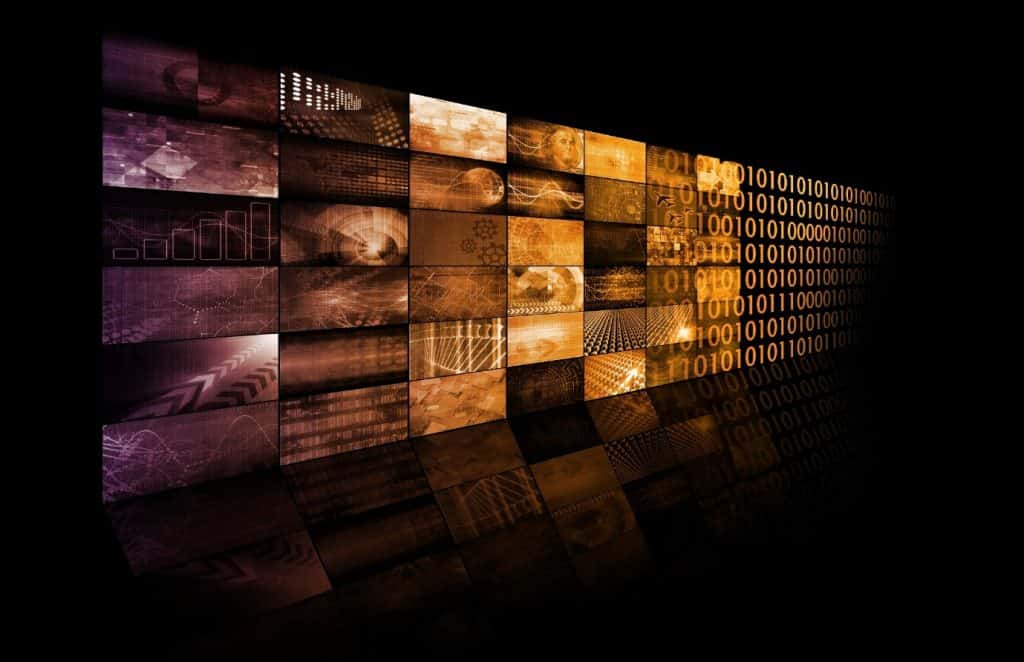 We earn commissions if you shop through the links on this page.
Everyone knows using video is a shrewd business move, but unpicking video marketing can be challenging. From online video platforms to brand engagement metrics- there's a lot to take in. How can you begin to use video meaningfully as part of your marketing strategy? Do you need to invest in online video content, corporate video, video advertising, or perhaps all three? Read on to find out how to successfully integrate video into your marketing strategy.
Why integrate video with your marketing?
A no-brainer, using video in your marketing plan is a good idea. Here are the top reasons why:
The impressive stats: video watching, sharing, and creation have gone big! In fact, according to this Cisco whitepaper, "consumer internet video traffic will be 80 percent of all consumer Internet traffic in 2019, up from 64 percent in 2014". Getting a slice of all that lovely web traffic will mean investing in video. Not convinced? More impressive video stats here.
The human element: video gives your brand an exciting platform that allows you to express yourself in a more direct human way.
Reaching new markets: video can help you get more brand visibility in up and coming markets and niches.
Key marketing video pointers
Make video content that is useful & engaging, not promotional and bland.
Favour real people and real stories over actors and staged scenarios.
Invest in a good sound, lighting, and camera crew for an important video.
Make sure that every video you produce is audible.
Provide video transcripts so that all users can enjoy your content.
Utilise techniques like motion graphics and animations to make your video more exciting and shareable.
Test your video out with a focus group- there may be something unappealing in your video that you haven't spotted before.
Match the tone of the video to your audience and platform: a funny Vine spot on a new staff member should be completely different from a graduate recruitment video.
If a video isn't working for you, cut it- you don't want a damaging and unappealing video ruining it for you.
YouTube is a search engine too…
In fact, YouTube is now the world's second-largest search engine after Google. Get your brand a slice of that web traffic action by creating online videos. Setting up a YouTube channel isn't hard and all you might need is a simple smartphone to get yourself up and running and creating videos.  Don't forget the following online video essentials:
Optimise your videos for SEO and shares by including your keywords in the title and video description.
Have a clear purpose and personality for your videos.
Engage with viewers by responding to comments and follow other people's YouTube channels too.
Share new video content across all your social networks.
How to guide: Buy YouTube Subscribers That Won't Drop
Vlog power
The power of the video blog format can be harnessed to promote your business. Following a key member of staff as they go through their daily tasks could make for an interesting content piece, giving people a real insight into your business. If you are running a senior home, you could host a series of interviews with residents, filmed over the course of the day. Or if you run a bakery, you could follow the baker's day- right from their crazy early 4:30 A.M starts. The sky's the limit really- the point of vlog marketing is showcasing the real stories behind your brand.
Branded content
Good branded online video often comes in the form of useful content like how to's and tutorials, giving people real actionable tips and advice. Many successful beauty brand campaigns revolve around creating tutorial videos, showing people how to recreate popular 'looks' and hairdos at home, whereas the home improvements sector is full of useful DIY tutorials. Always include a detailed text version with your videos so that people can use the written instructions if they prefer.
Video advertising
Video ads can be a great way to connect with people- reaching them when they are already engaged with relevant online content. The skippable video ad model means video advertising relies on high-impact videos that discourage users from clicking skip in the first few seconds. The key thing with video advertising is to track metrics beyond just views and clicks, utilising services like YouTube's Brand Lift to track brand engagement, awareness, and perception.
Another form of advertising you might want to consider is video testimonials- they can be a powerful trust signal for your customers. Share them on your channel and integrate them into your website- direct new web enquiries to the page for a 'straight from the horse's mouth' opinion.
Corporate video
A video is a great engagement piece for your website's home page, recruitment page, about us, and products page- pretty much anywhere where the power of the spoken word and direct speech can be harnessed! A corporate video can help sell your business, products, services, and people in a friendly way. It can also give people a quick tour of your facilities, people, and corporate ethos. Here are some corporate video marketing tips:
Make sure the sound and lighting are good- get the professionals in for this one.
Avoid cheesy corporate videos with a person talking to the camera with some random graphics flying about.
A corporate video is about informational marketing, not hard-selling.
Types of videos to consider: product demos (great for eCommerce), staff showcases for company or recruitment pages, office tour videos, in-depth interviews with staff, fun spotlight videos to lighten the mood.
Shareable soundbites
Use video on social media, too- it's the perfect visual medium for your content. A video snippet can add a humorous touch to a post. Live-streaming an exciting event on social media is also a great marketing tactic- just remember to jump on the right hashtag!
How will the online video impact your business over the next few months? How will integrating video into your marketing strategy help?
You may also like: Gear Up Your Marketing Efforts With Video Marketing (And How To Do It Right!)
About the Author
Hi, I'm Joseph O'Brien, and I am a curious freelance writer who has a strong interest in business and creative culture. I am especially interested in how the two intersect in the world of marketing. You'll find me writing about a lot of different things, including video and film production.