Click here to get this post in PDF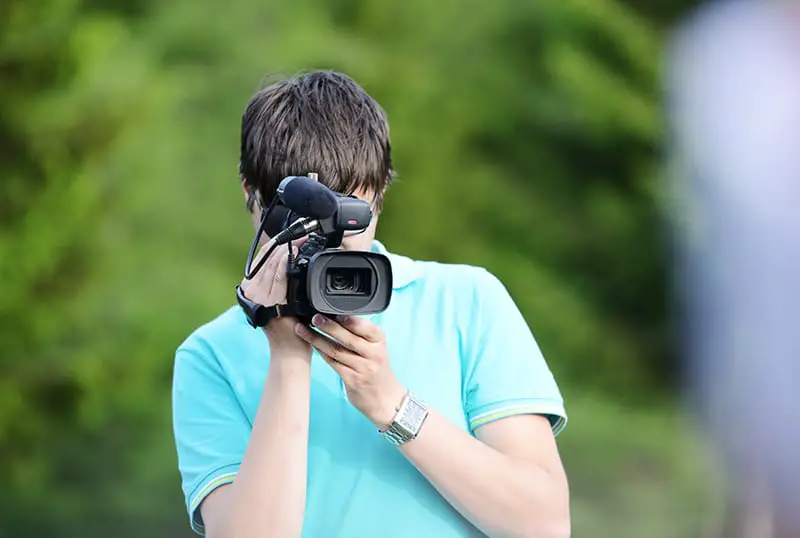 We earn commissions if you shop through the links on this page.
The World Wide Web is getting wider day by day. There are a number of players in the field. When survival itself requires efforts, facing the competition is even more difficult. But if you take the things positively, this competition also encourages you to grow ahead, to acquire new skills to keep on reinventing yourself that adds to your professional worth. Digital marketing is one of the most effective ways of retaining or enhancing your position. However, one of the latest aspects that have been added to get good rankings is Video Marketing.
What is video marketing?
In simple words, video marketing generally means producing a video related to your profession and marketing it through different channels. A simpler definition of video marketing can be "to use the video for promoting your brand over the net." The million-dollar question is, "How to do it right"? So here are a few tips for beginners:
The first steps
Not everyone is comfortable with the idea of employing their personal videos as a part of their marketing strategy. Some people are shy, others might think that they won't be able to deliver a quality presentation and yet others are afraid of negative comments. Besides, there might be dozens of other reasons preventing you from video marketing. However, none is even half as logical as it may appear to be.  The audience is not as callous as you think them to be. Many first-time video marketers might have observed that many forgiving souls out there won't leave a negative comment even on the obvious goofs.
Here are some myths and a few truths you should keep in mind:
Myths
Professional gear is a must
You should be an expert editor
You need to invest in sophisticated editing software
You need to find a seasoned scriptwriter (and ready to bear his budget)
Every single movement of yours should exude confidence- tons of it
Truth
No oratory skills, software, speechwriter, editing, or even bulging confidence will add any value to your video if it is not useful, relevant, or brief.
Just reversing the above equation: You need to make a video using an online video editor that is concise, useful for the audience, makes a fine point, and can be enjoyed by the audience. To add a further impact, try choosing the format that presents the problem and discusses challenges and the practical solution offered.
Let others do it
Some people don't like to face the camera – Period! No amount of force, coaxing, or encouragement will prepare them to do so, If you are also among such people then here's a tip for you:

Have you ever realized that out of 55-60 employees that you might have hired, a few employees literally "stand out"? You are cheered up for no apparent reason whenever you meet them. They aren't just great performers, they are cheerleaders.
By featuring the cheerleaders over the video camera you can actually make your videos cheer up the audience and there couldn't be a better way to go viral online. 
How to find the right "Cheerleader" for your video?
The right candidate to present the video must:
Have the gift of the gab
Possess a charming personality
Have an awesome smile
Be able to keep the people entertained
Should be exuberant and full of energy
Be regular, get inspired, and improve your style
Though the video is a more interactive method of connecting with the netizen, it cannot be called the "one and done" method of marketing. You need to keep on publishing the videos on a regular basis in order to realize some tangible benefits. Publishing more videos will multiply your chances to be viewed by the netizens. It also means that your confidence will be boosted. There is one thing common between video making and cycling – the more you practice the more you will learn.
Post on a regular basis but don't compromise on the quality.
Copying is bad but taking inspiration is great. Watch as many relevant videos as you can and try to pick up the fine points.
Shortcomings cannot be completely eliminated but try to reduce them. Watch past videos to find out the points that you need to work on.
Another better way is to identify your strengths and highlight them in your presentation style. The idea is to make your strengths your USP that absorb the complete audiences' attention. If the entire attention of the audience is absorbed by your strength, how could it notice the weakness?
Identify your comfort style. If you feel comfortable adding some humor in between, cool, go for it! If you have amazing convincing skills, use them to the fullest. If you are good at facial expressions, employ them to make your presentation expressive. These things add the character to any video.
About the Author
John Smith is a web developer with varied interests- travel, wildlife, history, art, and of course technology! He is a keen supporter of free internet and when not in the cabin, he loves to spend his time outdoors exploring the world, people, and technology.
Also read: 4 Reasons Why to Use Video Marketing to Grow Your Business