Click here to get this post in PDF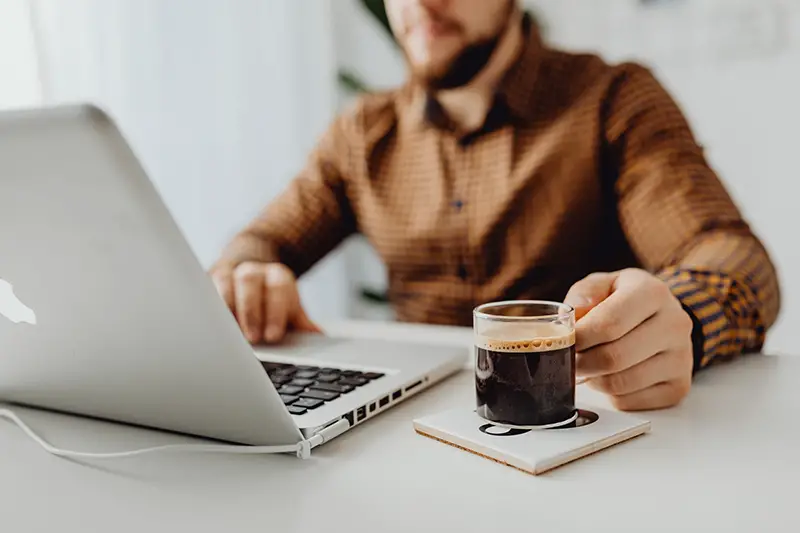 Did you know that video is the content format with the highest return on investment, according to 51.9% of marketing experts globally?
There are an incredible number of poorly made marketing films floating around the internet, and here is your chance to stand out.
You've probably noticed that almost everything on your Facebook or Instagram page is a video. And we are sure you've undoubtedly spent a lot of time being drawn into these videos as well.
Alternatively, how about going from one YouTube video to the next?
We just created an infographic on the increasing power of video. The future, on the other hand, has already come. Marketers have seen a full-fledged video revolution this year.
Video marketing helps you grow your business. How? Video is the medium that provides the most information to customers while also being the one that people choose to consume.
Video may generate the next big boom for your organization by combining high-quality video content with the correct targeted messaging.
Reasons to Use Video Marketing for Growing Business
Driving User Engagement
Whether it is B2B or B2C, the end goal of any company is to drive engagement. Indeed, videos are considered one of the most effective ways of generating engagement. 88% of the average user spends more time on a website that has videos.
Videos are increasingly gaining more popularity as compared to any other medium. Marketers are leveraging videos by using social media platforms like Facebook, Instagram, etc., to engage more people.
For marketers, Facebook has been one of the finest sources of leads. However, one thing that most companies are worried about is the expense, especially small companies producing amazing videos that attract an audience and boost engagement. But, with an online video editor, companies do not have to worry. Right video editor helps create an impactful video that is too under budget.
To make a compelling and engaging video, consider the following strategies:
Make the thumbnail for your video intriguing.
Narrate a story because it will leave the audience wondering what will happen next, allowing you to employ a well-placed CTA to answer that question.
Prioritize your goals. If a viewer feels perplexed at any time during the video, especially after it ends, then it means you are trying too hard to amuse and that you diluted your message.
Boosting SEO Rankings
With videos, users spend more time on your website. As a result, more exposure creates confidence and informs search engines that your site has valuable material.
Talking about videos, you need to make sure your YouTube videos are SEO-friendly. Make names and descriptions that are intriguing. Include a link to your company's website, goods, and services. SEO helps provide the right route to your potential clients, leading them to take the next step. Also, to promote even more activities, look into the realm of interactive videos.
By using a good online video editor like InVideo, you can create compelling videos that attract customers and rank higher on search engines.
Use the following strategies to give your films an extra SEO boost:
Perform keyword research on all platforms (again).
Videos can be embedded. This in itself helps your page rank, also maintains people on your site after the video has finished playing.
Clickbait should be avoided.
Increasing Sales
Considering how organizations continue to embrace video marketing, it is apparent that it positively impacts the bottom line.
According to WebFX, utilizing videos on landing pages can result in large conversion gains of up to 80%. These findings aren't industry-specific, demonstrating the efficacy of tweaking a single variable.
Of course, the primary purpose of video marketing is to give prospects directly relevant, valuable information to convert them into customers, and videos are proving to be quite effective in this regard.
Videos can also increase sales. It doesn't matter how effectively a company sells its product in text or displays it in glossy photographs when a video product presentation clearly outperforms both.
It's a no-brainer – photos promote sales and conversions, and videos are just a collection of moving pictures. Consumer activity will undoubtedly increase as a result of receiving visual information in such a dynamic manner.
If you're not sure how to use videos to increase sales, these strategies can help:
The video should be placed after your sales funnel.
The importance of optimizing video playback on mobile devices cannot be overstated.
Short and simple videos are the way to go.
Building Customers Trust
Building long-term connections with clients is an essential component of marketing. People enjoy sharing films and sharing videos from their favorite companies is no exception. Customers are more likely to seek out your business if you build trust through amusing or instructive films. You urge people to build a connection with your material by eliciting an emotional response.
The importance of trust-based marketing is much greater. Consider the prominence of YouTubers and other video-producing social media influencers. These high-end customers can initiate and sustain a discussion about your product or service.
You may acquire the trust of their thousands or even fanatical followers if you can gain their trust. Such a sign of approval carries a lot of weight.
Using a conversational tone in your video marketing will help you sell your offerings. This provides a sense of personalization, which is why several buyers think videos have earned their trust in purchasing online.
When creating movies to develop customer trust, keep the following in mind:
Who is the usual audience you're attempting to reach out to?
What do you want people to experience when they watch the video? When it's finished, how should they feel?
Is your video's storytelling able to connect with viewers on a personal level?
Conclusion
Does it appear that putting together a marketing video entails a lot of work?
Indeed, it does! But, at the same time, it generates compelling results.
You must not only develop a successful strategy, create a captivating and clear story, and market it aggressively, but you must also consider the time and money commitment required to accomplish so.
You may also like: Why Video Is The Future Of Content Marketing
Image source: Pexels.com