Click here to get this post in PDF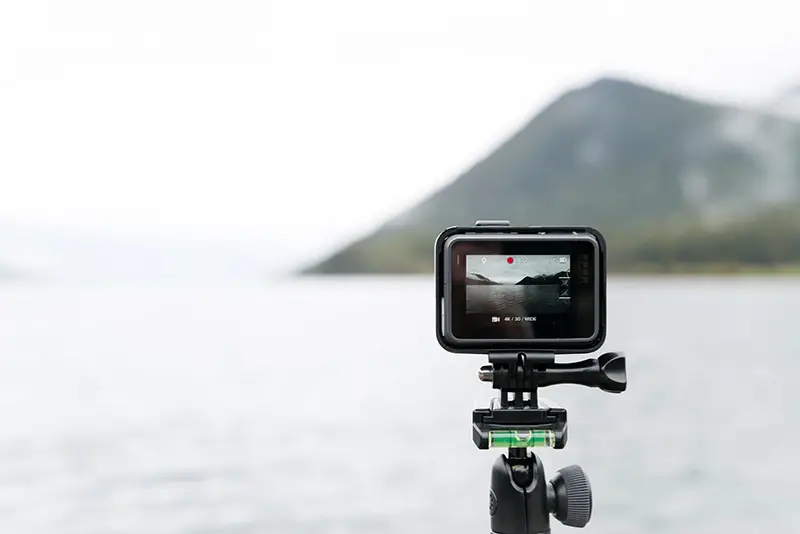 If a picture is worth a thousand words, it's safe to say that video is worth much more—which might be why pretty much rules the online world.
Videos tend to be some of the most shareable content online, whether you're a marketer hoping to reap the benefits of video or a storyteller creating your next vision. However, this is more often true for professional videos, which is why many beginners find themselves struggling to keep up.
If you're not sure how to edit videos like a pro, we're here to help. Check out these beginner tips for editing videos to stay on top of this fast-paced craft.
1. Use the Right Software
The right video editing software can mean the difference between an average and a pro-grade video. Popular options include industry names like Premiere Pro, After Effects, Final Cut Pro, and DaVinci Resolve. Budget-minded beginners should check for free or lite versions of these tools where possible.
In addition, don't forget to grab the additional software tools you need, whether you want to create GIFs to promote your video on social media or merge videos online. If you plan on uploading videos to Youtube, Intro Maker can be of use to you.
2. Make Tight Cuts
Professional videos are cut to avoid unnecessary pauses, awkward gaps in music or dialogue, and minor acting or speaking mistakes. This can help keep videos quick and to the point, which is essential if you want to capture and hold your audience's attention.
3. Don't Overuse Effects
A video should tell its own story without gaudy effects and transitions. These effects can distract the viewer and lessen the impact of your video.
4. Learn the Right Terms
If you're not familiar with a "cutaway," or if you aren't sure about the difference between a "J Cut" and an "L Cut," it's important to learn. Take some time to get familiar with the terminology so you can research and discuss your video editing techniques as needed.
5. Stay Organized
If you want to remain sane, make sure you stay organized throughout the editing process! Keep your files in appropriate folders, name each video something you'll understand at a glance, and don't forget to make backups.
6. Start With a Rough Cut
Rather than perfecting each detail at the start of your video before continuing, do a rough cut of your entire video. This can help you establish the order of the scenes, and the length, and get a better idea of the pacing. From there, you can add more specific effects and sound. Check out positive royalty free music to set the right mood.
7. Watch Tutorials
All of the tips above can help, but putting them into practice can be difficult when you're starting from scratch. To make videos like a pro, learn from the pros! Check out online tutorials on sites like YouTube and Skillshare to find beginner-friendly instructions based on the program you're working with. If you want a more in-depth video editing course, Platform Training will be the best place to go.
Try These Tips for Editing Videos
Video editing for beginners can feel like a challenge, but it's not hard to get started with a little research and determination. Practicing with your footage, experimenting with your software and tools, and working with other enthusiasts can help you learn the tricks you'll need to succeed. Whether you're creating a short film or vlogging about your last vacation, these tips for editing videos can help!
Looking for more tech guides like this one? Be sure to check out our other posts for additional tips and tricks.
You may also like: The 7 Best Websites To Edit And Join Videos Online For Free
Image source: Pexels.com