Click here to get this post in PDF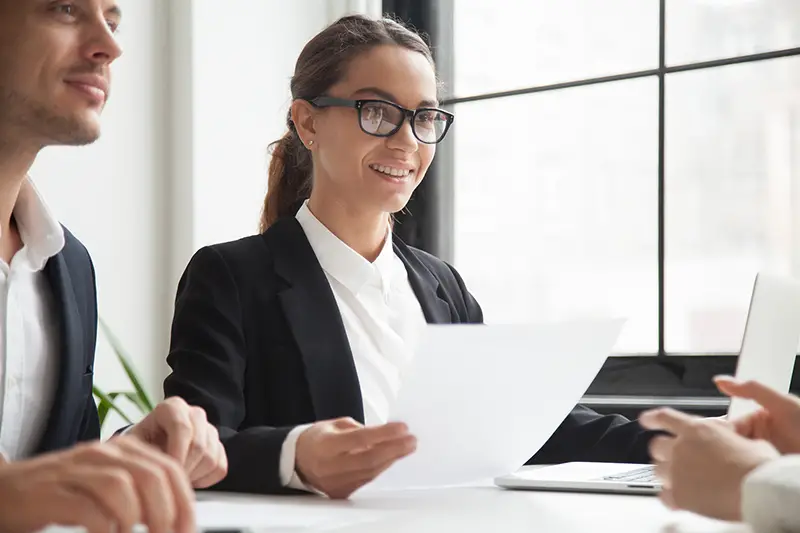 To say that the last few years have comprehensively upended the recruitment industry would be quite the understatement. The pressures exerted on organisations and economies by the COVID-19 pandemic have laid bare longstanding challenges such as labour and skills shortages; meanwhile, the digitalisation of firms' hiring methods is continuing apace. 
So, a month or so into the New Year, what is the recruitment industry beginning to look like in 2022? Below are just some of the key trends that employers, candidates, and recruiters alike should note. 
Responding to the "Great Resignation" 
You've probably read a fair bit in the news about the "Great Resignation" – the phenomenon of talented people quitting their jobs 'en masse' in search of new opportunities – and the statistics suggest that it isn't just anecdotal, and really is keeping recruiters busy. 
As recently reported by the Evening Standard, Britons are now departing roles at the highest rate in more than a decade. The trend is also being observed across the Atlantic, a record 4.5 million people in the United States having resigned their jobs in November. 
Faced with greater difficulty in not only finding new staff, but also keeping hold of existing employees, organisations are having to turn to a variety of tactics, such as offering higher wages and more flexible terms of employment. We're even hearing increasing murmurs about the four-day week, this being seen as an idea to potentially help reduce staff burnout levels. 
The rise of flexible training initiatives 
As mentioned above, one thing the pandemic has certainly done is expose issues with skills shortages in the UK workforce. This was a problem effectively in the making long before the coronavirus crisis, a recent analysis from the New Economics Foundation (NEF) having found that before the pandemic, only 6% of workers were retraining for a new job. 
Still, it is often said that the first step to solving a particular problem is knowing one has a problem. For that reason, it looks like upskilling will be a big focus for employers, staff, and other industry observers throughout 2022. 
The Association of Professional Staffing Companies (APSCo) has recently proposed various measures by which the skills shortage crisis could be tackled, such as the development of flexible training initiatives, and steps by Government to make the UK a more attractive destination for highly skilled individuals from abroad. 
As for if you are reading this as a worker, now is surely the time to set in motion any retraining ambitions you might have, to start taking advantage of employers' thirst for skills. Opportunities abound, whether you are a recent university leaver brushing up on your digital proficiency, or a mental health professional adding to your skillset with addiction therapy, trauma or borderline personality disorder training. 
Increasingly technological and data-driven recruitment 
You might think there's an awful lot of technology underpinning the leading firms' recruitment processes already – but as the pandemic has helped to show, there always seems to be further that both organisations and workers can go with digitalisation. 
After a past two years that has seen the rise of 'hybrid working' and the widespread use of video conferencing software for conducting what would have previously been in-person communication, recruiters and employers are upgrading their approaches yet again in 2022. 
In many cases, that has meant better harnessing real-time analytics to keep track of insightful metrics such as candidate feedback scores, offer acceptance rates, and the cost of new hires. We have also seen the emergence of specialised online job portals, such as Medimatch, which uses talent-match technology to enable nurses and their potential employers to easily find each other.  
Prospective employers using branding and SEO to position themselves advantageously 
With candidates now routinely considering the broader values of potential employers when deciding where to work, it couldn't be more important today for organisations seeking talent to tell a compelling brand story. 
The most talented jobseekers will wish to know your company's stance on such issues as the environment and corporate social responsibility (CSR), and just as importantly, what your firm is actually doing to back up its stated priorities. 
In other words, your brand can't afford to be 'just about' making money or even delivering its core products or services to a high standard. You might therefore consider how you can work with a digital marketing agency in Essex to spread the word across your firm's website, blog, and social media channels about your company values and the great work your business is doing. 
Put the spotlight on actual achievements that show you have a positive and inclusive workplace culture and are doing something to help make the world a better place, and you will almost certainly be able to achieve better recruitment and retention outcomes in 2022. The recruitment industry is continuing to change fast this year. However, by acknowledging and keeping abreast of the above trends, you can help ensure you make all the right moves over the coming months, whether you are an employer, candidate, or recruiter.
You may also like: Recruitment Mistakes Business Owners Should Avoid
Image source: Shutterstock.com