Click here to get this post in PDF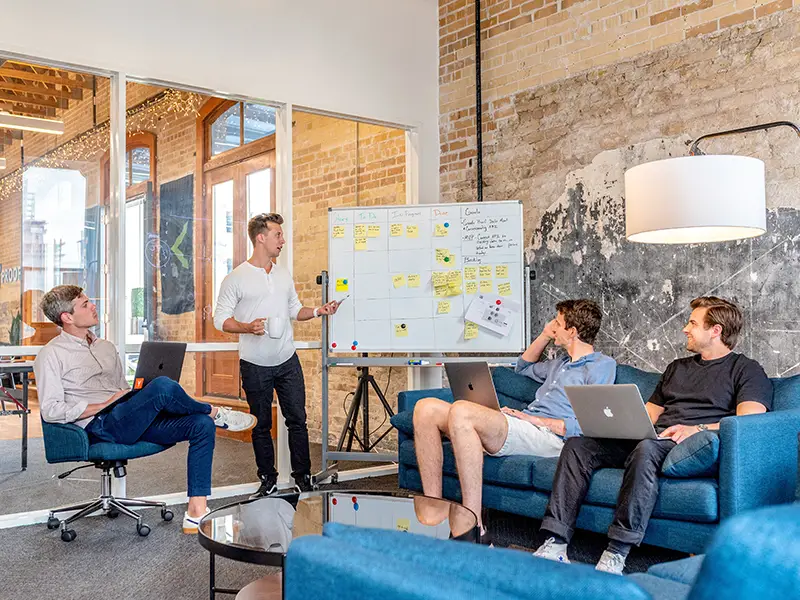 The motive of written communication is to seize the reader's attention and your point will get clear. Eventually, when you do written communication, you are helping out your reader to perceive your perspective on a talking point. There are plenty of undeniable characters that are effective in written communication and if you adjoin your writing skill with those elements, your project will be strong and powerful. In a few ways, productive written communication is more dominant than spoken communication. Nevertheless, written communication is documentation and individual might get back to it for reference. In this manner, you can engage your audience and create a meaningful connection.
5 C's of Effective Written Communication
Powerful and strong written communication depends upon the topic, the audience, purpose of communication, and other elements.
Cause: the reason or cause for writing needs to be uncomplicated to both the reader and the writer
Clarity: potent and powerful written communication is easy and clear to understand
Concise: Well written communication stays to the actual point and does not twist around or comprise of additional information
Connection: effective written communication forms a bond among the writer and the reader
Correctness: to be more effective, when communicating in writing one should use inoffensive language, the correct tone, and appropriate grammar.
Guidelines to Make Your Writing Communicate Effectively
Effective communication in writing permits the reader to understand what you are saying. This sounds not easy to do. There are plenty of tips and tricks that will assist you in writing
Keep your state and goals clear: are you solely passing on the information or you would like the reader to do something for you? Would you like the response from the audience? Powerful written communication has a comprehensive purpose, and that motive is communicated to the reader. Describe in transparent terms what you desire from the reader.
Use of correct tone: communication in writing would be more effective if you use the right tone for the purpose. Few arrangements of communication like, proposals and memorandum, require the use of a formal tone. Writing to a person who use to be your friend requires a more informal tone. Type of tone varies with the purpose of the writing and audience
Use of simple language: do not exaggerate jargon, clichés, and expressions or try an attempt to impress with big words. This would be difficult for the reader
Keep it concise and stays on the topic: good written communication hold on the topic and do not use irrelevant information to make it impactful. Keep your paragraphs and sentences concise and short as complex sentences will make the audience slow-moving.
Use of active voice: use of active voice will build up your writing. Active voiced written sentences are easy to understand. Active voice will glue the reader and keep his attention.
Proofread your writing: regardless of how effective and good your writing is, it will always critical to proofread your writing. Good punctuation and grammar are foremost and very important. It will always a good idea to proofread your writing.
Appropriate humor: use humor appropriately and with moderation and when suitable for the situation. If you know your reader, it is easy to make jokes but with an unfamiliar audience, you keep it a bit more formal. But avoid offensive humor even you know your reader.
The Importance of Effective Written Communication
Effective and good written communication is a chief aspect of personal communication and any business because it redirects messages that are flat, lacks elements of communication like body language, tone of voice, and gestures. 
Communication in writing might become confusing, ineffective, and offensive if do not handle properly and Research Prospect is best at avoiding any mistakes. It will help you get the best effective writing possible. Every fact and figure that is mentioned in the essay should be referenced using appropriate and proper referencing style. 
What is the purpose of effective communication writing?
The motive of effective written communication is to direct a message with the goal of the reader's understanding of the message which is delivered and responding to it. Take the example of a supervisor who needs to get a profit-and-loss statement sheet to his manager. He would print out the required documents, fax them, or email them with essential information. In case, the purpose of written communication is not attained, the required information might not be understood and the supervisor has to appear before the manager for being unorganized and incompetent to perform his duties accordingly.
What are the requirements for effective communication writing?
Good communication of writing needs the use of correct spelling, appropriate punctuation, and good grammar. It engages the audience which helps them to understand, logically compile the given information and take a look at the styling and format of writing.
Outcomes of effective writing 
The outcome of effective and good written communication is productivity, purpose, and clear direction. Written communication has become non-segregated in routine life through text messages, email, and online chats. If written communication is good and effective, the recipient knows what to anticipate and how to fulfil the goals. If it is in any way ineffective, extra time will be spent to clear and clarify than was originally needed. 
Types of effective writing 
Any type of using written letters to send a text is written communication. There are multiple types of effective written communication such as typed letters, text messages, online chatting, handwritten letter, and email. 
---
5 Reasons Copywriting and Content Marketing Are Essential for Your Business's Success
---
Consideration
In one situation written communication is appropriate but could be inappropriate in others. Let's say if an individual is supposed to show up in court, calling directly the courthouse is a highly ineffective form of communication with the government. Proper written communication will be expected and is the right functional way in order to talk to the government. Sending your written communication to the appropriate person is also highly important. You cannot send a letter to someone inappropriate for the task and expect your task to be taken care of. 
Image Source: Unsplash.com