Click here to get this post in PDF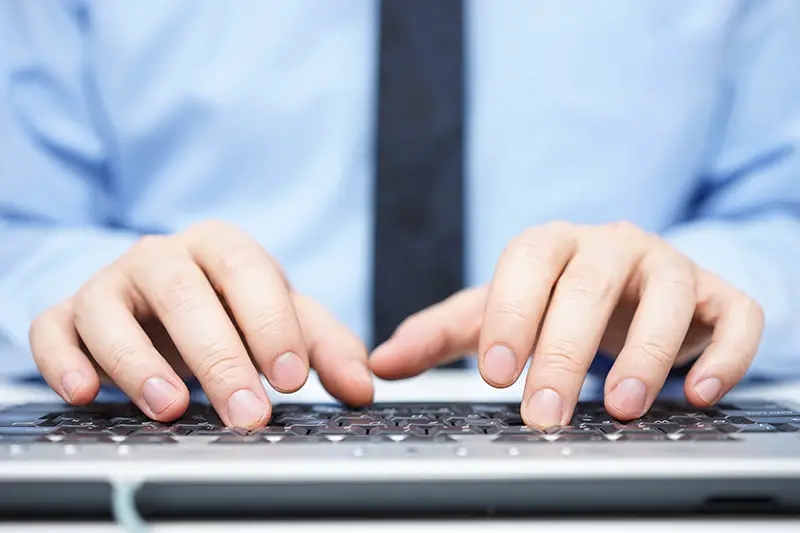 A common mistake that many working professionals make is ignoring their business documents' grammar, punctuation, tone, structure and formatting. Professionals from every industry use different styles of written communication daily. From writing emails to newsletters and creating company presentations to financial reports, working professionals must draft many documents to collaborate with others. The type of content and word choice can significantly determine the efficiency of your written communication. Thus, you must follow all the grammar rules to keep your communication free from errors. 
Proofreading is a common practice used to correct any syntax errors in a document. However, today we have an option to use one of the many online tools to improve our business writing. Apart from identifying minor and major mistakes in a text, these tools also offer suggestions to revise the document instantly. With the help of these tools, you can streamline your business writing process and give your documents a professional look. 
Here is a list of the top 10 tools that will boost your business writing.
1. ProWritingAid
ProWritingAid is a comprehensive business writing tool that will help you check your documents' grammar, punctuation and style. It also provides an in-depth analysis of your writing style and provides suggestions to improve your overall writing. The tool is also equipped with multiple videos, articles and quizzes that can make learning business writing fun and interactive. Its free version allows users to edit 500 words at a time, whereas the premium version will give you unlimited access to the tool. By upgrading to its premium version, you can integrate the tool into your MS Word, Google Docs or MS Outlook and edit as you write.
2. Grammarly
Grammarly is a widely used business writing tool that allows users to write flawless and grammatically correct text. Once you paste your text, the tool will scan it for different types of errors such as grammar, punctuation, sentence structure and typos. The free version of this tool also provides suggestions and word replacements to improve the readability of the content. However, if you are looking for advanced suggestions about vocabulary, word choice or tone, then you can upgrade to its premium version.
3. Hemingway
Working professionals often use several complicated words in their business writing to express their ideas. This not only confuses the readers but also reduces the readability of the text. Hemingway is an ultimate tool that can help you in making your text less complex. The tool highlights adverbs, passive voice and dull and complicated words in a sentence and allows users to replace them with simpler words. 
4. QuillBot
QuillBot is an AI-powered writing tool that can be used for checking grammar as well as paraphrasing and summarising text. Using this tool, you can correct your grammar, check for spelling mistakes or get suggestions for the insertion of punctuation marks. Moreover, with its premium version, you can paraphrase and rewrite your text with an improved vocabulary. If you want a quick summary of a long email or newsletter, then QuillBot can instantly summarize it and highlight all the main points in your text.
5. Readable
If you are in a profession where you have to write for a large number of audiences, then it is important to write clear and engaging documents. Readable is an online tool that can be used to get a readability score for your documents. It uses cutting-edge technology to produce printable reports on the accuracy and efficiency of emails, newsletters, website content, blog articles and much more. 
6. Email Excellence
Email Excellence is a unique tool that assists in writing business emails. It comes with a wide range of email templates that can be used to write emails based on specific business situations. The tool also acts as a mentor that can help you in learning email writing for different job roles or positions.  
7. Writefull
Writefull is an automatic proofreading tool that can assist non-native English professionals in writing like a professional. The tool has a large database of correct language that can be used to find synonyms, definitions, translations or pronunciations of scientific and technical words. It also provides language quality metrics for large batches of technical documents.
8. WhiteSmoke
WhiteSmoke is a fully integrated business writing tool that can detect many errors in a document. It efficiently skims through the text and gives information on every error identified. The tool has unmatched linguistic capabilities and is used by a large number of professionals to improve their business writing. The tool can identify incomplete sentences, run-on sentences, subject-verb disagreements, tense shifts, dangling modifiers and other errors that are likely to occur in a business document.
9. Power Thesaurus
Power thesaurus is a free online thesaurus that can be used to find synonyms of different words. It is an excellent tool for professionals who wish to improve their vocabulary or learn new words. It is more than a dictionary and can also help find word clusters or antonyms.
10. Reverso
If you want to become a professional at business writing, then Reverso can inspire you to write better. The tool gives instant suggestions to modify words or phrases in a document. Once you paste your text into this tool, you must click on a word to see its synonyms. Similarly, clicking on a sentence can give you suggestions to rephrase the text using concise language.
Conclusion
Business writing might appear tricky at first. However, you can learn the basics of business writing with proper practice. The above tools can come in handy when you want to edit or proofread your text. Using one or more of these tools regularly can help you develop your writing skills and style. Moreover, these tools will give you the confidence to communicate your ideas clearly without grammatical mistakes.
You may also like: 9 Pillars of Business Writing
Image source: Shutterstock.com