Click here to get this post in PDF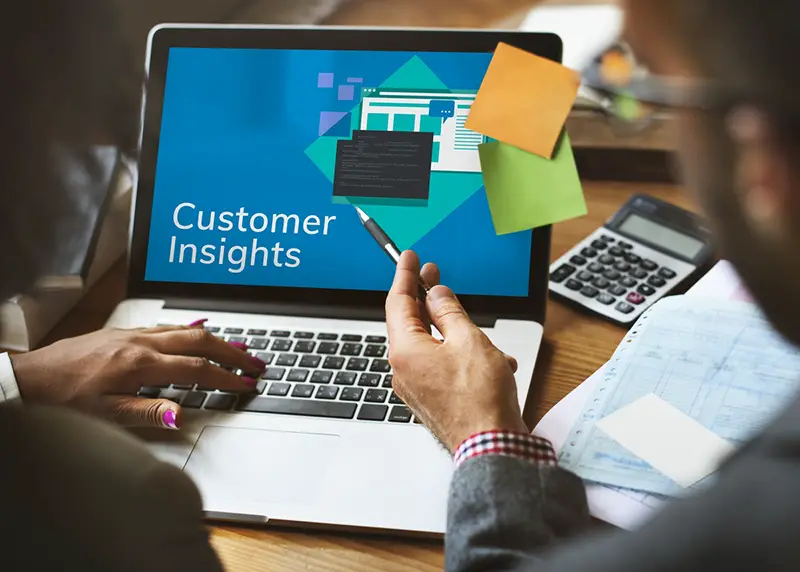 Every year, Fortune 500 companies lose around $31.5 billion when they fail to share knowledge with their customers. 
Active knowledge management helps companies gain customer trust, build successful learning environments, and facilitate confident customer decision-making.
Knowledge management also helps companies get a better grasp on customer insights. Such a grasp makes it easier to cater to customer wants and needs. 
What Is Knowledge Management?
Knowledge management encompasses the creation, maintenance, and sharing of knowledge about a business.
The strategic management of knowledge as a shareable asset allows customers and employees in search of knowledge to easily access all the information they might need. 
A successful knowledge management strategy increases access to organizational knowledge, maintains company knowledge as a business asset, and streamlines the collection and display of information. 
There are three main types of knowledge inherent to knowledge management. The first is explicit knowledge, the second is tacit knowledge, and the last is implicit knowledge. 
Explicit Knowledge
Explicit knowledge refers to skills and information which are easy to articulate, understand, and share. It is also called codified knowledge or formal knowledge. A company mission statement or handbook are two examples of explicit knowledge. 
Tacit Knowledge
This concept can be harder to articulate and understand. Tacit knowledge deals with more abstract concepts like innovative thinking, intuitive ability, industry-specific aesthetics, and industry-specific body language.
Implicit Knowledge
Finally, there is implicit knowledge. This term includes reflexive information that can be hard to codify but easy to understand. That type of knowledge usually emerges through the repeated performance of a task. It is easily transferable from one job to the next. 
You can also categorize knowledge as methodological, conceptual, factual, and expectational. 
Methodological knowledge involves using problem-solving and decision-making information. 
Conceptual knowledge explains varied perspectives and systems. 
Factual knowledge refers to verifiable, measurable, observable data. 
Expectational knowledge deals with expectations, hypotheses, and personal judgments. 
There are lots of knowledge management tools that span several different categories. You can use knowledge management software like document management systems, communication apps, and document sharing apps. 
You can also utilize content management systems, document management, and workflow management for information maintenance and knowledge sharing processes. 
There are even virtual meeting technologies and eLearning platforms which act as digital knowledge management tools for businesses.
What Are Customer Insights?
Customer insights display data and information about a target audience, like their spending patterns. 
Customer data insights help companies interpret and understand customer behaviors and feedback to bolster customer support and product development.
These interpretations develop a better view of how a target audience thinks, acts, and feels. This analysis of human behavior lets businesses predict customer needs, feelings, and wants. 
If insights sharing can be utilized correctly, businesses improve their communication with customers, drastically alter consumer habits, and increase sales. 
Companies that utilize their customer behavior data to generate insights outperform their peers by 85% in sales growth. This might stem from the fact that more than 90% of US consumers find personalized marketing appealing. 
An organization can leverage its customer insights and use them to stay competitive, foster trust with customers, and strengthen business relationships. Read this guide to understand more about the importance of knowing your customer's insights and their benefits to your business.
Customer Insights Best Practices
There are several factors you should consider that will help you collect effective customer insights. 
Dedicated Data Analytics 
Data analysis is integral to understanding how your customers behave. You can accumulate a mountain of data, but without a capable data analytics team, you might not understand what it means. 
Quality Data Collection
High-quality data and data visualization is essential for consumer insight collection. You won't find any usable results and conclusions unless you can easily visualize quality, case-specific data. 
Database Marketing
You can create databases of customers as a form of database marketing. This makes personalized communications easier to achieve. Customer insights are mostly theoretical, and database marketing helps you test those theories.
Tech Tools
If you want to accomplish these customer insight goals, you should have the right customer insight tools readily available. You can uncover customer habits and data to discover repeated patterns with the use of advanced technologies. 
Machine learning, customer modeling, artificial intelligence, and predictive analytics allow you to anticipate your customer's every move once you learn enough about them. You can also use online customer insight tools like Google Trends, Youtube analytics, and Google's audience retention tool.
Combining Knowledge Management and Customer Insights
In this day and age, customers expect a personalized experience and quick results. Your knowledge management platform should provide both of these things. 
It should also provide a centralized place for employees to access data analysis and customer insights to better predict customers' behavior and cater to their needs. 
You will need the right visualization and an insights tool, along with capable knowledge management systems to provide customers and businesses with all the information and knowledge they need. 
Businesses that practice quality knowledge management techniques tend to collect more useful customer insights and data. That way your team can focus more on customer insights and spend less time on low-value administrative tasks. 
The time saved searching for information or seeking help to find it can benefit your entire company because knowledge management systems help everyone better incorporate consumer insights into their expertise. When information is easy to find, it's easier to access. 
Putting your business' knowledge and information assets front and center can improve performance, enhance your competitive edge, and stimulate innovation. 
Centralizing all your data in one place with knowledge management eliminates unnecessary locations like local files, shared drives, and word docs. It also helps you better communicate important information to your customers like pricing and return policies.
The Bottom Line
Using knowledge management can benefit businesses in many ways. It is an excellent way to better understand and display customer insights. It also allows for better customer communication and satisfaction.
You can free up your employees from needless work, help customers find important information, drive up sales, and better understand your target audience's needs, wants, and motivations. 
When knowledge management and customer insights intersect you can expect dynamic results and higher customer satisfaction rates. Combining these practices will generate more profit and higher customer retention rates. 
You may also like: Tips On Hiring An Executive For A Project Or Short-Term Management Role
Image source: Rawpixel.com