Click here to get this post in PDF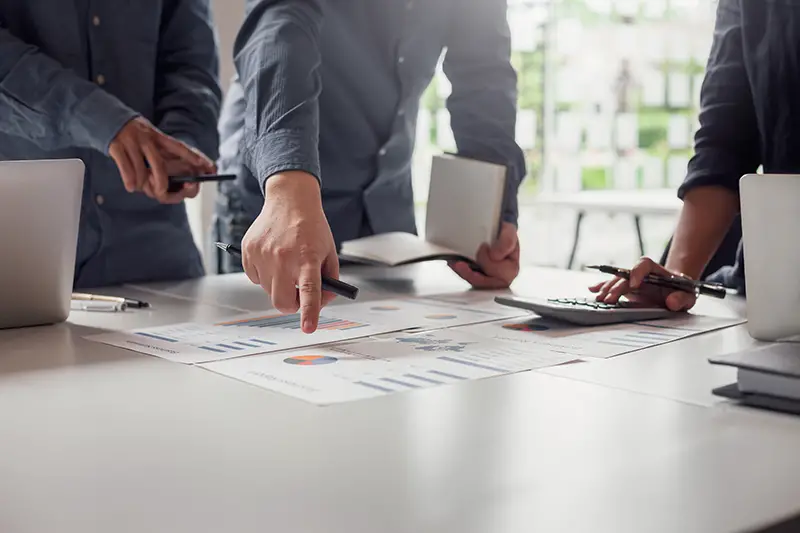 Managing a construction project is often difficult for contractors because of the sheer number of variables involved. There are several parties that will be operating on the construction site, and it's important for you to create a centralized structure to ensure that you are able to track everything. One of the best ways to do that is by using construction project management software to manage all the different phases of the project on the site. Software like Sage Accpac can be very helpful in business or project management. If you aren't already, it might be a wise idea to start using one. Here are five key features that they offer.
1. Relationship Management
One of the biggest advantages that you get from using a project management software program is that it includes a dedicated module for customer relationship management. CRM is needed for contractor software so that all of the information about the client can be imported and kept in a centralized location.
Many of them also allow you to send automated reminders to your clients, so if you are tracking payments, you can do so through simplistic milestones and ensure that all of the communication remains in one place.
2. Budgeting and Financial Tracking
Perhaps the biggest benefit that you get from using construction project management software is that it allows you to track your spending on different parts of the project. If there is a specific job that needs to be done, you can track the estimated budget and the actual amount that was spent.
More importantly, it allows you to see exactly where the money was spent, which can be used to streamline processes and get rid of inefficiencies. This allows a contractor to make informed decisions and plan for upcoming expenses in a much better manner.
3. Team Management
Team management is also critical for construction project managers. They want to know which team is working on which activity, and the amount of time that is being spent on each activity. This makes scheduling much easier and also allows the managers to track the amount of time each team is taking on different activities.
4. Managing Documents
A great deal of documentation is used on the construction site and making sure that everything is kept in one place is of the utmost importance. Most project management software programs that are designed for the construction industry offer databases for adding documents related to every part of the construction.
They are easily trackable and make auditing the construction work quite simple. From purchase orders to permits and other documents, everything can be stored in one place for easy access.
5. Material Management
Managing the amount of material being used is important for various reasons. It helps ensure that the project is completed in line with the original estimations, and it also minimizes the risks of misappropriation. Material management is very important, and these project management software programs have dedicated modules for tracking the amount of material being used and the inventory available on site for further utilization.
You may also like: eResource Scheduler – Why is this the Best Project Management Software?
Image Source: Shutterstock.com