Click here to get this post in PDF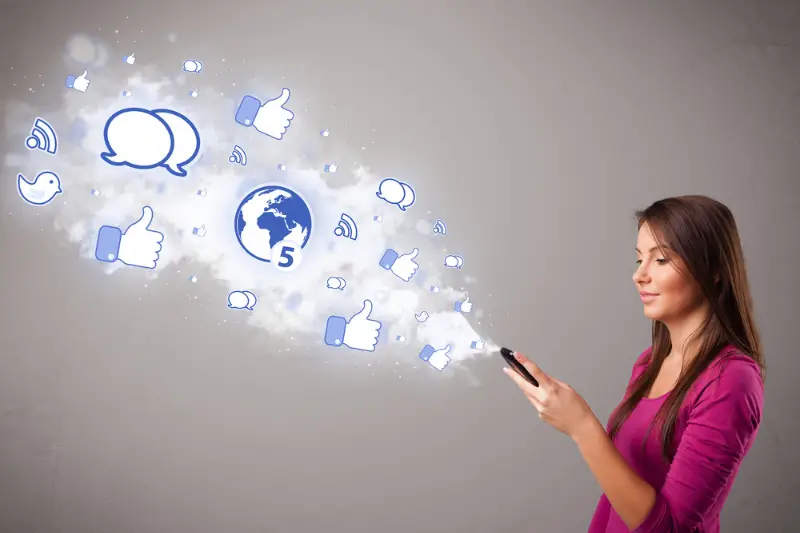 Social media has become a powerful tool that has revolutionised the world. It's changed how we speak to each other, how we find new friends, how we organise events and much, much more. Nearly everything nowadays can be talked about or influenced by social media, including how brands connect with customers. 
In the past, brands had to rely on traditional advertising methods. These included printed ads, television commercials, radio ads and so on. But now, they can hop on social media and showcase their amazing goods and services to the people who need them through SEO and digital marketing.
This has created a number of amazing opportunities for brands, but it has also created challenges. Social media is a fantastic tool if you use it correctly! If you don't, your attempts could fail. 
It's vital that brands choose the right content to post and stay consistent if they want to unleash the full potential of all of our favorite social media platforms.
How Innovative Brands Are Using the Power of Social Media to Get Ahead
If you want to spread the word about your brand using platforms like Facebook, Twitter, LinkedIn and more, think about these essential tips:
Define Your Goals and Objectives Beforehand. Before you even start to develop a SEO and digital marketing strategy, try to define your goals. Why are you putting your brand on social media? Do you have a message to spread? Are you trying to sell specific products or services?
Your goals could include gaining new followers, increasing your sales, boosting your web traffic and more. 
Identify Your Audience. You can't please everyone all the time, so don't try to! Creating posts and ad campaigns that appeal to every demographic is extremely difficult. Instead of creating general posts that try to reach everyone, you should create posts and content that appeal to the specific audience you are trying to reach.
Be Authentic. Consumers can easily spot a fake right away. So if you want to build a relationship with your audience, you need to be authentic. Stay true to your brand's inherent message, ethics and morals. 
Be Consistent. Time flies on the internet, and if you disappear for too long, people will forget about you and move on to someone else. Consistently post about your brand, what you're selling, what you're doing and your messages. This will keep people interested and will remind them that your amazing goods exist every time you appear on their timeline.
Be Engaging. A great way to build a relationship with your audience is to let them know you care about what they have to say. Be transparent and make sure you care about their feedback. 
You can engage your loyal audience by asking questions, running contests and encouraging your audience to interact with you. Most social media sites allow users to comment on each other's posts, so a fun question that's relevant to what your brand does can be heaps of fun. 
For example, if your company sells dog treats, why not ask your followers what their dogs' favorite treats are? They can have fun telling funny stories about their beloved pets, and they'll feel that they're connecting with you. 
An advanced way of asking questions is to run polls or quizzes. Revolutionise your social media marketing. Make sure you read through the answers your audience gives you after you ask questions. These answers can give you valuable insight into what your customers want from you!
Share Your Site's Content and Include Easily Shareable Links. If you have content, like blogs or interesting posts, on your website, make sure you share them on the social media accounts you run. This is an easy way to direct customers to your website. There, they can learn a lot more about what you do, and they might realise they need your services. 
Be Creative. You can find nearly anything on social media today, from wild facts to hilarious pictures. You can really make your brand stand out by getting creative with your posts. Humour can show your audience that you have a fun side and aren't just about business and profits, and well-informed posts can show people that you know what you're talking about. 
What You Can Do to Boost Your Brand with Digital Marketing and Smart SEO
The internet is a powerful marketing tool, and if you use it right, you can really give your unique New Zealand brand a well-deserved boost! We at Kiwi Website Design know all about the ins and outs of smart SEO, digital marketing, and we'd be thrilled to help you succeed. 
You can visit our website to learn all about what we can do for you. We even have a useful tool that lets you cost your project before you start.
If you're interested in enhancing your business, or if you have any questions for us, visit our site's contact page to learn how to get in touch.
Kiwi Website Design: Helping you unleash the true power of digital marketing!
Company Bio:
Kiwi Website Design is the most trusted website design company based in New Zealand. Kiwi specialized in website design, website development, and SEO Auckland Services.
You may also like: Up Close and Personalized: Why Your Social Media Needs Custom Images
Image source: Depositphotos.com