Click here to get this post in PDF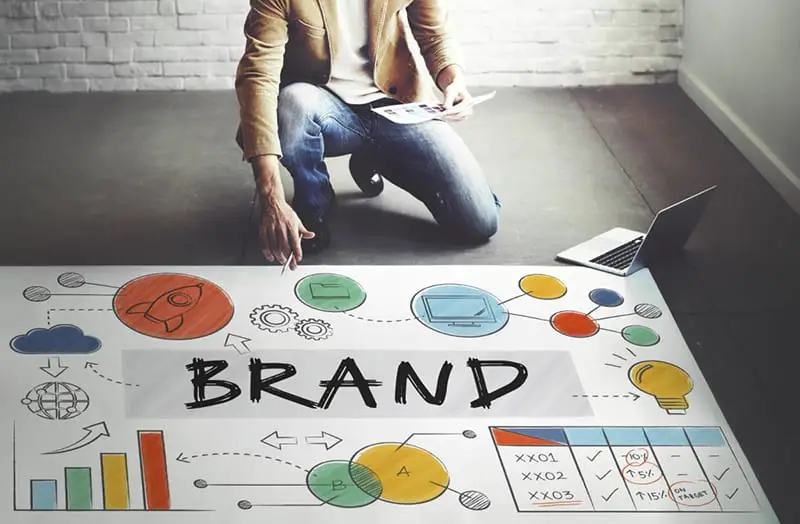 We earn commissions if you shop through the links on this page.
The internet is overflowing with generic stock photos: several smiling office workers, students at work, and carefully orchestrated photographs of food.
And because our brains process images 60,000 times faster than words, it's important we choose the best custom images for our business.
But do your social media channels really need them? Read on to find out.
Are Stock Photos Really That Bad?
Not every business has the budget to curate unique and high-quality stock images. To help you weed out terrible stock photos from the rest of the pile, see if they:
Are relevant 
Have over-the-top studio lighting
Unrealistic real-life scenarios
Artificial poses and props
You know a stock photo is bad when they feel inauthentic and you can't imagine seeing it play out in real life. 
But it's important to consider the advantages of well-executed stock images as they can bring your content to life. For example, a study found visual content becomes 2.3 times more engaging on Facebook than text posts.   
How Does Custom Images Help My Business?
There are many reasons brands focus on their social media presence and ensure they're posting the right images.  For example:
Let's You Combine Visuals with Brand Awareness
You must integrate your company's brand identity by using customized graphics.  Either through an infographic with a watermark logo or images clearly made by your company.  Your brand awareness will improve when you tie your customized images with your social media marketing strategy.
Boosts Your SEO
Customized images let you tap into the power of SEO as it's not only reserved for text. You can also optimize image descriptions and anchor tags with relevant keywords. Like regular SEO, this will give you more hits as Google also crawls image data.
Personalized Images Make a Greater Impact
We know how important visual content is for social media, but a study showed that posts with customized images got three times as many shares than stock photos.
Customized Images Show You Care!
Anyone can download stock photos, whereas it takes someone passionate to craft personalized images. 

Professionally designed images and unique social media graphics prove you care and when potential customers can see that, they'll more likely trust you. 

Also take your customized images offline by adding them to pamphlets, business cards, flyers, and banners to further your brand's reach.
OK, So How Do I Find Relevant Images?
If you produce fresh content for your blog and social media channels frequently, then it can be challenging finding new images easily.  

It's important to be creative when you search for images and consider word associations.  For example, if you want content about team working you could look at:
Hands
Animals (that work in teams)
Team sports
Plants
You should look for photos capturing authentic scenarios, natural subjects, and photos that aren't cliched. 
Got Your Images? Let's Customize 'em!
Now it's time to give those generic stock images a boost.  There is much photo-editing software available so you can customize your images such as Canva, Photoshop, and Adobe Spark.

As a rule of thumb, graphic designers believe you should avoid using too many fonts and try to match them instead.  For maximum effect, pair contrasting fonts so, for example, use Helvetica (a sans serif) with Garamond (a serif).

Regarding images, increase the contrast by adjusting the brightness of your background so it's easier to read your text. 

If you're not confident with customizing images, then keep it simple. But you must ensure the most important part of your image is dominant on the page.  
How to Optimize Social Media Images for Engagement
As you tweak images for your social media channels, know that these will differ from the images you use on your blog. 

When you're posting on social media, you have seconds to attract your customer's attention so it's important you take the time to ensure they are well executed.  For example, you should always:
Post images relevant to your demographic.  So, if you're a traveling company, find breath-taking images of beaches
Add short sentences to give customers a preview of your key points 
Your images must be perfectly sized for the social media channel you're using
Make your image design original so they stand out
When searching for the perfect images, make sure you have the right to use them or find a site like Unsplash where all images are good to use.
How Much Time Should I Spend Customizing My Images?
It's tempting to spend hours poring over your images, but this can be draining if you're customizing images daily.  And expensive, if you're outsourcing the workload to a graphic designer!

Strike a balance with how long you want to spend per image.
…And That's Why Your Business Needs Custom Images!
Custom images are essential for every company as they let you convey who you are, how you can help a customer's problem, and come across as trustworthy.

It's also a great way to boost SEO, tie your brand identity together, and keep people engaged with your content on all of your social media channels.  If you're not sure how to design great graphics, outsource the work to a designer until you get the hang of it.  Good luck!

Did you find this article useful? If so, check us out for more business-related tips to help you thrive.
You may also like: Here's How You Can Make Your Packaging Stand Out