Click here to get this post in PDF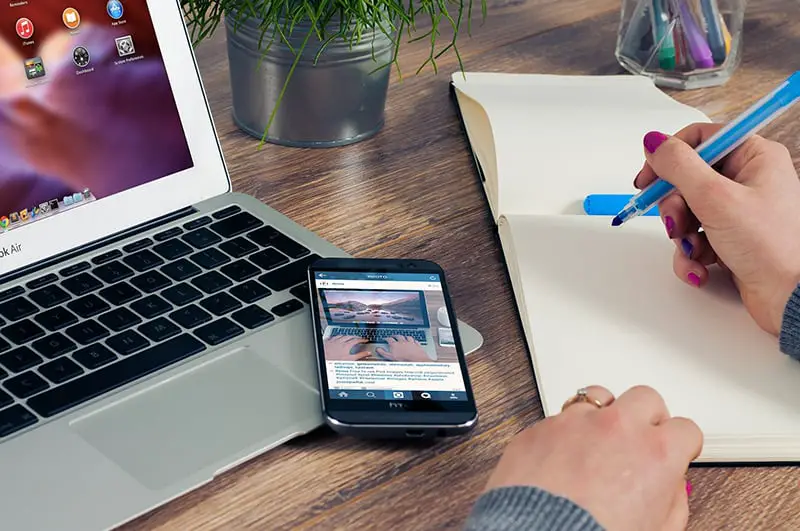 Starting out as a writer can be equally part fun and challenging. Learning a new craft and dealing with words is an art of its own. But not getting the outcome or professional rejection can be daunting.  What's difficult in writing is communicating with people and effectively speaking your mind confidently.
This being said, writing doesn't require a lot of tools. A laptop for writers will do the trick. Also, You don't have to become a hardcore vocabulary master or punctual grammar as long as you deliver what the user wants. As a writer, your ideal goal is to help people with words, compassion, and inspiration. A blend of these will make anyone a successful writer. Worry not, here are some points that you should explore.
How to Start Writing for Beginners – 10 Best Tips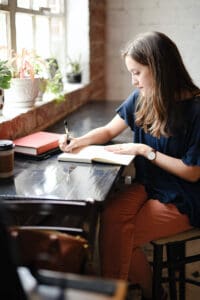 1. Read, Read and Read
Words are your fuel as writers. You need this to cover the extra mileage. And what's better than having something to read while covering your journey. Reading isn't only limited to books, newspaper, and online articles. You can also get a catchy line from an advertising billboard outside your house, promotional mail you receive in the mailbox, or reading the shampoo bottle description while you're showering. All of these are written by professional writers that understand how important it is to provide maximum value.
2. Practice – Pro Writing Tip for Beginners
Now the best way to test your skills and take them to the next level as a beginner writer is through implementation. A writer who doesn't write daily has diversification and a lack of encouragement. You can start by making a portfolio for yourself. Write on any topic that best suits your style. Make a portfolio website on the internet and share your thoughts with the world. You liked the movie you watched last night? Share it with your audience. Do you think the ending could have been somewhat different? Share it. As long as you won't stop reading and writing every day – You will learn every day.
3. Understand your Audience
This is one of the most important points in any Digital Marketing strategy – Selectively target your audience rather than the whole. Understand the likes and dislikes of your audience. When do they read your article?  Which page do they most visit? What is the geographical location? What is your audience's reading level? There are tons of other questions that you can cover here. The main point is that anything that will help you understand your audience will really help you in writing.
4. Learn Different Types of Writing Tips
You will be surprised to know that there are numerous types of content. Each is defined in terms of its usage and tone. For example, there are writing for promotional content, informational-based content, eCommerce content, reviews, cover letter, copywriting, and whatnot. We recommend you start with informational content because it is a formal and mostly first-person narrative.
5. Give Credit Where it's Due
To be a successful writer, you must research and provide credible information. Quote someone if you reference them in your article. But never copy the whole scenario. Keep original and always write unique words. If you give credit to someone's article, it will not only protect you from copyright infringement but also helps you to uphold your ethics.
6. Use Software and AI tools
One of the biggest advantages you can have is to use online tools and different AI software as a writer. Picking the right set of tools will always provide a 'professional look' in your content. First and foremost, pick a laptop for writers. It is ergonomic and easy to use compared to a desktop. Second, keep an eye out for a laptop with microsoft word as well. It is an all-time favorite text editor tool for writers. Next, Use Grammarly to check grammar mistakes and Copyscape to check Plagiarism.
7. Don't rely too much on Tools
Wait a minute! We just mentioned that use tools and now we're saying don't rely on them? What we're saying is that don't always rely on them too much. These are algorithm-based tools and they are prone to errors. There comes a time when your software fails your writing style but deep down you know it's good. Proofreading will help you tackle this problem.
8. Plan your Content like it's a Vacation
Just like you plan in real life, plan your words and content as well. There are tons of informational videos and articles that will help you adopt a certain writing style that most people like. Take this article, for example; we could have just written a full mesh of words. Instead, we break it down into simple headings so you can better understand. If you have 3 hours to write, spend two on planning and one on writing.
9. Be Consistent
While consistency is the key to success, most writers find it difficult to keep the flow of words flowing regularly. But don't stop writing. Make a target and stick to it and do daily writing exercise. Write a few hundred words every day to keep your skills sharp. Like any other skill, if you stop this one, it will practically fade away.
10. Believe in Yourself
Finally, this is the best tip that we can give to beginners writers. No work in this world is complete without having trust in yourself. If you don't have confidence in your writing, how can someone else trust it too? Sometimes you find this difficult, you question your abilities and start to think that this line of work is not suitable for you. Start writing as your hobby.
There's nothing wrong with doubting yourself, it is normal. The problem arises when you hold everything back. Stick to your target no matter what it is. And remember to have a bucket of fun while writing. Good luck on your quest to become a successful writer. We wish you the best on your journey.
Also read: 5 Reasons Copywriting and Content Marketing Are Essential for Your Business's Success