Click here to get this post in PDF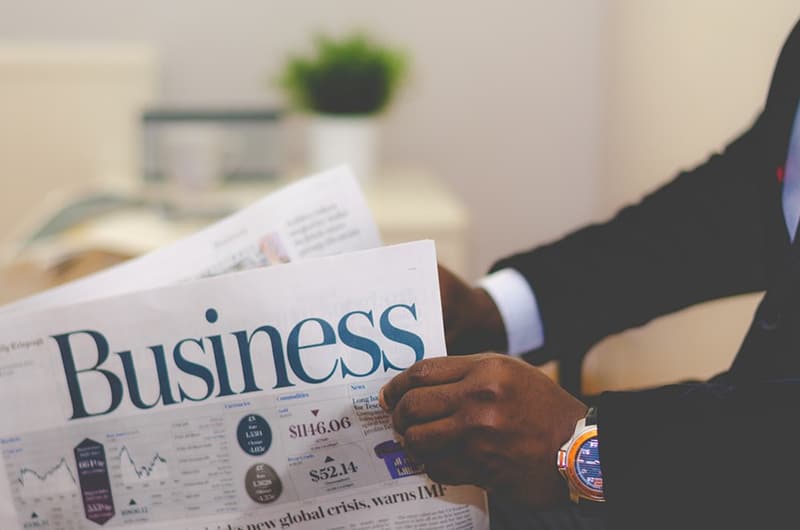 You are thinking to start your own business. Or you have had a business of your own, but you are thinking about opening a new one. Whichever it is, you need money to get it started. Money is crucial to enable some important elements. How would you rent the place? The staff? The machines and other stuff?
The problem is, not everyone has enough money to get them going. Let's say that you have made a calculation that your business needs at least $20,000 to start. Do you have such an amount? Somehow, I doubt it. The only logical thing to do is to turn to the banks or other financial institutions and borrow money. Sounds like an easy and ideal solution, right? Well, not really. Because here is the new problem that you will face: are you considered credible enough to get the money?
Business Loan Facts
When we are talking about business loan types, there are 2 major types out there: the secured loan and the unsecured loan. Each of them has its own perks and flaws. It is up to the lender to choose which one, depending on their needs and requirements. If you want to borrow money from the banks or other financial institutions, you need to make a thorough research. By doing so, you can make the best decision that fits your needs.
Secured Loan
If you have dealt with a mortgage, then the secured loan won't be too much different. As the lender, you need to have security as the collateral in you are unable to repay the loan. The security is like a guarantee that the lender will still get their money back even when the borrowers fail to repay their loan.
Let's say that you ask the bank to lend you $20,000 for your business. You use your car that is worth $25,000 as the security. In the event you fail to repay your loan, the bank will take your car. They will auction or sell it so they can get their money back. That's why the borrowers' assets are called security because it secures the lender's money in case the borrowers can't repay their debt.
How much you can get, the interest rate, and the borrowing term depends on your condition and circumstance. Basically, the risk is lower, so the lenders are mostly flexible about the interest rate, the amount of money, and the repayment period.
There are some benefits of having such a secured loan. First, you may enjoy a higher loan because you are considered less risky. The lenders can take security from your assets, so they won't have to worry about losing money. Moreover, you can also enjoy lower and fixed interest rate (on a monthly basis) and longer repayment time. It gives you a sense of easiness, so you won't have to be burdened with high repayment amount.  And finally, the assets can be handy when your business has a not-so-perfect credit history. At least, you can still look credible to get a loan despite the credit record.
Of course, not everything is rainbow and unicorns with this secured loan. There are some potential risks that you will have to face, especially when you aren't careful. If you don't have an asset, then getting this type of loan can be difficult. Even if you set your business as the collateral, it can be considered worthless if it is quite new. Second, the risk for you is higher if you can't repay the debt. Be ready to lose your assets. And finally, you may have to be ready for possibly up-front cost, especially if this is your first time getting a loan. You may have to deal with legal advice fee in this matter.
Unsecured Loan
As you can guess from the term, this type of loan doesn't require any asset (from the borrower) as the collateral. This can be beneficial for borrowers who don't have any assets at all. But it also means that the risk is higher, especially for the lenders. How would they know that you will ALWAYS repay your loan on time? What if you fail and you can't make the full repayment?
There are some ways that unsecured loan lenders do to minimize risks. First, they may only lend a small amount of money. Let's say that you need $20,000 but they are only willing to lend you $5,000 or $8,000. Second, they mostly allow a shorter period for the repayment. Instead of allowing one year, for instance, they may only allow 6 or 7 months of repayment time.
Not to mention that you will also have a personal guarantee to take the unsecured loan. So, what about the online service that guarantees users to borrow money online? These services often allow people to have an unsecured loan without having any personal guarantee or whatsoever. Well, such a service doesn't come without a catch. The interest rate is generally higher, and they only allow a very short repayment period. And you often have to provide your personal information, so it is basically pretty risky.
The major benefit of having the unsecured loan is that you won't have to worry about losing anything. Since you won't have to provide any security, you won't lose anything. Moreover, if your business is new, you won't have to be confused about the assets or whatsoever. For more details check out https://www.a1credit.sg for ideal rates.
However, such a loan is considered riskier for the lenders. To minimize risks, they may only agree to a small amount of money that has to be repaid in a very short period. in most cases, you will need to have a personal guarantee. If you want to qualify for the loan, your credit history needs to be squeaky clean.
Final Words
So basically, the business loan can come in either secured or unsecured loan. The decision to have whatever loans depend on your preference and financial condition. You need to consider the risks – not only focusing on the benefits. Be sure to have an honest review of your finance, your business needs, and your business expectation.
You may also like: When to Use a Merchant Cash Advance