Click here to get this post in PDF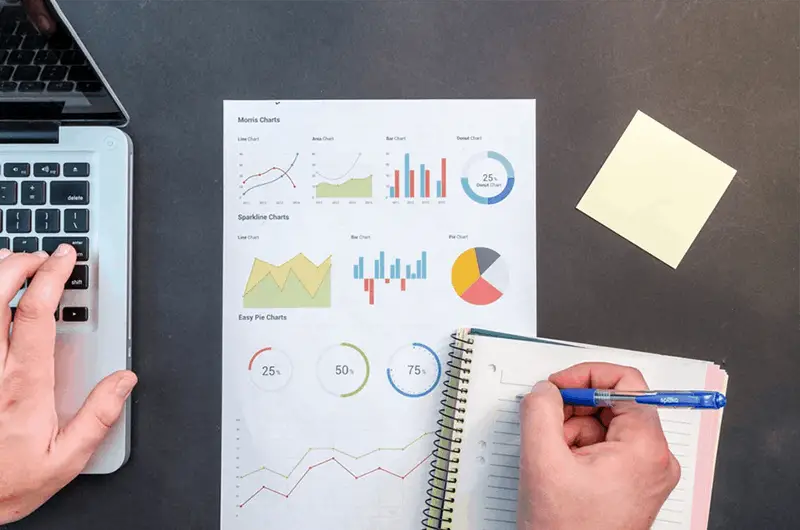 Image Source: Pexels.com
A current account agreement is also known as an overdraft. It allows you to issue checks or use money, leaving the bank account with a negative balance up to an agreed amount and at a pre-established rate. It is commonly used to meet small fund needs. if you go for this option, it is a relatively expensive way of financing. Therefore, for this method, we suggest you use it for a few days and only as a last resort. Usually, banks grant a percentage of between 10 and 20% of your monthly billing on this line, i.e. an amount equivalent to 2 or 3 days of gross sales.
The need for financing, and choosing how to finance your company is a constant in the life of any business and this in its fair measure, is a sign of economic health. Whether you are an entrepreneur or the financial officer of a company, you will be forced to make a series of financing decisions, sometimes difficult. In the market, there are multiple fundraising formulas, but not all of them are valid for your business model. You can consider platforms like Tax Lawyer Brooklyn to finance your business and get valuable advice for it.
There are some important questions for the business start-up:
What are the factors that will determine if a type of financing is good for my company?
What financing ways to go without the need for a guarantee?
How to finance my company and through what means?
To answer this question, we must consider the following things:
All financing generates a cost.
This cost will vary depending on the source we choose to obtain funds.
Recommendation:
Conduct a detailed analysis of the type of project you want to carry out and for which you will need external funds. Once you have done so, set amounts and limits on these three factors:
Capital Needed: How much money do I need?
Term: How much time do I have to deal with the project? And for the subsequent return of the amount received?
Interest rate: What kind of prices are there in the market and how far am I willing to pay?
The answers to all these questions will help you know how to finance your company and what is the best means.
Most Common Means of Financing
The first thing we have to see is whether the need for funds we have is for the short or long term. The most common is that there is a combination of both.
There are several ways to finance an ongoing business through banking and other systems. Below, we describe some of the alternatives available in the local market. Let's see the most common:
1. How to finance through the Advance of invoices or Commercial Credits
The advance of invoices will allow your company to finance itself in the short term. This means it is to obtain immediate liquidity. Do you have a series of clients that delay payment of your bills every month and is this beginning to bring results to your business model? Making use of the advance of invoices may be the solution. You can anticipate all invoices that you have pending payment until they expire.
To do this, you have two options:
Go to the classic banking and financing entities
In this case, they will carry out a study on the credit profile of your company, which will take a while. In case of being granted, fixed conditions will be imposed for all the advances of invoices that you make, also supporting specific commissions.
Online financing methods
They will be fast and flexible. In health insurance companies, they respond to your request in a maximum of 24 hours. For each invoice, a different interest rate will be applied for which a group of professional investors will bid, and the holder may choose the price that suits him.
2. Promissory Note Discount Line
A discount line will allow you to have the amount of credit or title before its expiration. The amount of the title will be deducted as a part – it is usually in the form of a percentage depending on the time remaining for the end of the payment period. As in the previous case, we can go to the classic financing entities or to the alternative digital companies that will speed up the process, saving us time and money.
The discount lines allow you to be able to have the amount of credit or title before maturity. The greater the period, the greater the type of discount. The discount of promissory notes and advance payment of invoices are two means of financing. through these means, companies mostly elect when choosing how to finance their working capital.
3. Confirming or Credit Line to Suppliers
If you are on the side of the insurance provider, you will like this financial figure. It is a payment tool that allows the supplier to have the collection of invoices before their due date. In exchange, interest will be deducted depending on the time for its advancement.
4. Renting
Renting is also a source of finance adopted by many companies if the operation is intended to finance 100% of an investment. It consists of a lease contract on a movable or immovable property that includes maintenance, tax, insurance and revisions. It is common to use it in cases of leasing of computer equipment, office machinery, transport vehicles, etc. It is a very comfortable method since it makes an uncertain cost of an investment, a fixed and constant amount. Accounting does not affect the financial structure or balance sheet. So many companies are taking benefit from it to pay less in the Corporate Tax.
5. Lines of Credit
A line of credit is that financial instrument requested by a company when it needs to have a certain amount of money at its disposal. Once granted, the client will not receive all of this amount in his account but could make provisions based on his needs, to later replenish the amount withdrawn.
Conclusion
Loans to finance your company usually have certain 'conditions to use' that are common to other loans. However, there may be exceptions. Once requested and granted, you will have to return the money within a certain period and with agreed economic conditions. The refund will be made through constant fees throughout its term. If you choose for alternative financing via digital, the conditions will be better and something very interesting, in addition to obtaining a faster response.
You may also like: Is Small Business Loan Secured or Unsecured Debt?