Click here to get this post in PDF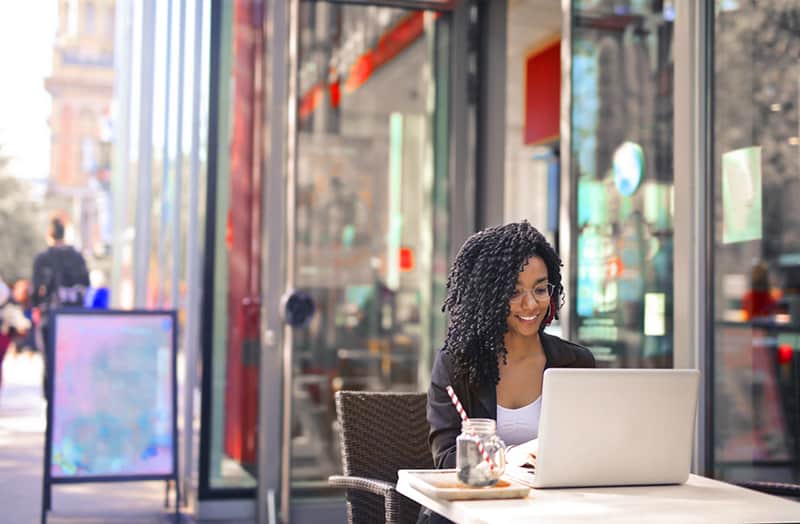 There are many ways to make money on the internet, but you may not want to get caught up in them all. The way to be successful as a freelancer is to practice budgeting wisely. So many people do not have a handle on their own money. It is time to take charge of your finances and focus on making more money.
Budgeting for online work can be a little confusing to start with. The best thing to do is to start slow and slowly make your way through the expenses.
To begin with, you should keep a reasonable budget that is built from your real income. Then start to add up what you spend towards that amount. It's easier to notice when you reach a specific limit. Keep adding money and then dropping it until you no longer have enough money to make it through the month.
Below are some of the aspects that freelancers should observe to make sure there are funds for emergency cases.
Separate Personal and Business Finances
One of the best actions to consider is keeping different personal and business financial accounts. This is aimed at ensuring easy track of the business in terms of expenditures and income. Freelancing isn't booked for daily taxes.
Instead, there is a monthly return that has to be filed. Due to this, the business owners should always ensure keeping clean record safe so that they are in a position to calculate the monthly tax deductions to be made on their income. Separate account records reduce the congestion of data recorded, and this aids clean files. 
Create and Follow a Budget
Freelancing income is not consistent. Due to this aspect, creation and close monitor to business budgets can be hectic to the freelancers though it is possible. The earnings which are realized in each month will always differ and will never be the same. Failure in one month does not predict the failure or success of the following month. But on an average basis, you can develop a working budget depending on a single monthly income. Once you're in a position to calculate each month's income, you can make it build your business budget for the money you already have earned in that month. Always keep track of the taxes that you're supposed to deduct from your earnings before drawing the budget. 
Pay Yourself First
Many of the financial experts will always brief you on this advice as freelancers. Making sure that you value your time and effort towards the business is reasonable and logical. Still taking a portion of the earnings for yourself. Many of the freelancers don't find paying themselves first as a good deal towards their businesses. Paying others before considering yourself is said to be a good idea to create relationships with your workers. But on the other hand, paying others before you pay yourself can result in adverse financial consequences. It's, therefore, healthy to pay yourself first to help simplify the budget and avoid financial stress, which might arise as a result of running short of funds.
Have Money Set Aside in an Emergency Fund
As a freelancer, your income is open to unexpected expenditures anytime. This is a clear signal to guarantee the prioritization of emergency funds. Again, freelance business income is not predictable; having an emergency fund saving can keep your finances more secure from depletion. It's, therefore, a good measure to have approximately emergency funding, which can cover six months regardless of your financial expenses.  In case you are short there are online lenders that are offering business loan for freelancers. You just need to shop for the right one.
Save for Retirement
Retirement savings are necessary for everyone regardless of your occupation. Being a freelancer, it can be challenging to enroll in a retirement plan through its benefits to you. Freelancers have multiple options, which include the individual retirement account. 
Continue to Pay Off Debt
Due to inconsistencies with freelancers' income, there arise multiple uncertainties about their future income. They aren't sure of what their business may give back in the following month, and some even hesitate to spend their income on debts. They always like to keep the money where it can be easily accessed in case there are financial difficulties with the business.
Once you happen to have a debt with anyone (having borrowed money online or from lending institutions or assets to support your business), don't ever try to forget about booking that debt and trying to pay within the timelines set. Even though there might be other priorities for your business as a freelancer, you only need to consider to continue paying debts. Paying debts raises your credit score, and a notable loan interest decrease will be realized. 
Don't Forget About Insurance
Due to private operations, freelancers are not able to benefit the employer-sponsored insurance plans. It's, therefore, their responsibility to protect themselves through acquiring insurance covers. Once you stay reluctant to joining any insurance company, there are financial risks that you exposing yourself and your family to, such as the medical bills. It's, therefore, a good measure to consider getting insurance coverage. Including your family and assets that you have. Insurance is one of the best options for securing your finances despite the minimal expenses on the coverage.
Set Money Aside for Taxes
Freelance income is not uniform in all months. This makes their tax calculations more complicated because they are mandated to pay tax on a more quarterly basis, unlike the traditional employee whose tax is automatically withheld from their income. Because of this quarter payment schedule, it's always a good idea to keep aside some of the income earned as a freelancer to pay taxes.
The creation of two business accounts is one of the best approaches which will help you to keep aside cash to cater to their fee. One of the accounts will serve as a freelance account where business money is saved. Once received, you will deduct some and transfer to the other account to pay for your quarter tax.
Have Confidence in Your Finances
Your income or finances will never be predictable until the end of the month. Although, with confidence and self-trust, you can drastically increase your earnings. This is so when you choose to have wise business moves and considering responsible business practices. Through this, you will have a successful mastery of your finances. That's then you'll be in a position to enjoy the fruits of being a freelancer.
You may also like: 5 Ways to Finance Your Small Business