Click here to get this post in PDF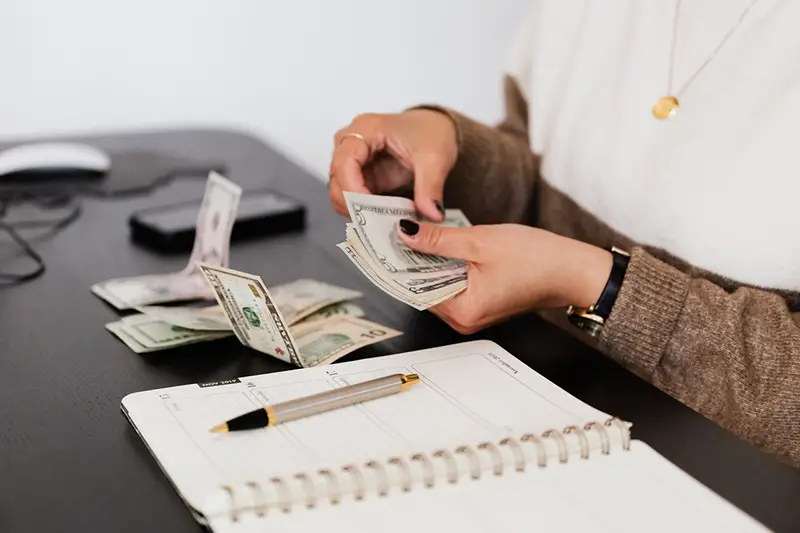 When you think of your personal finances, you may feel overwhelmed by this daunting task. How do you sift through all the jargon? Where do you start? Managing your own personal finances can be difficult, but it isn't impossible — in fact, there are several steps you can take to start making improvements right away. Here are three ways to take better control of your finances.
Speak With A Professional
Financial literacy, or understanding the concepts of finance management, takes a bit of research to fully achieve. If you're struggling to make the connections between things like budgeting, net worth, debt and investments, try speaking with a professional in the business of money management. Seasoned veterans in the field like Kathryn Eytle Mclean can provide you with all the information you need, explain definitions and make suggestions for how best to start making changes to your finances. In some cases, you may even want to consider hiring a personal finance representative to help you consistently stay on top of your budgeting.
Set Goals
It's hard to decide how to spend and save when you're not sure what you want out of life. Having goals in place gives you landmarks to go by, so you'll know how much you should be saving, how long you need to save for and how much money to allocate for necessary expenses and recreation. For example: if one of your current goals is to purchase a car, you have a clear idea of what your savings are going toward. If you want to purchase your car as quickly as possible, you may want to drastically cut back on unnecessary expenses and put that money into your car fund. If you're planning to buy an expensive vehicle but don't want to cut back elsewhere, you'll need to plan for a longer period of saving.
Develop A Budget
Once you've got some goals in mind, your next step is to create a budget based on a few different factors, including your net income, recurring expenses and savings. In simple terms, the easiest way to start is by subtracting your total recurring expenses from your net income and then choosing how much to save based on what's left over. Keep in mind that your recurring expenses go beyond monthly bills like rent and insurance — groceries, fuel, monthly subscriptions and recreational activities all contribute as well, so plan accordingly to have coverage for everything you need. If you're struggling to save after all your bases are covered, you can use your budget plan to see where you can afford to cut back.
While there are countless ways to take control of your financial life, these are some of the easiest places to start. The more informed you are about how finances work and what your net worth is, the more effectively you can budget and start achieving your goals. Never be afraid to do research if you don't understand something and when in doubt, speak with a trusted professional to learn more.
Also read: What Millennials Believe About Budgeting Wisely as a Freelancer