Click here to get this post in PDF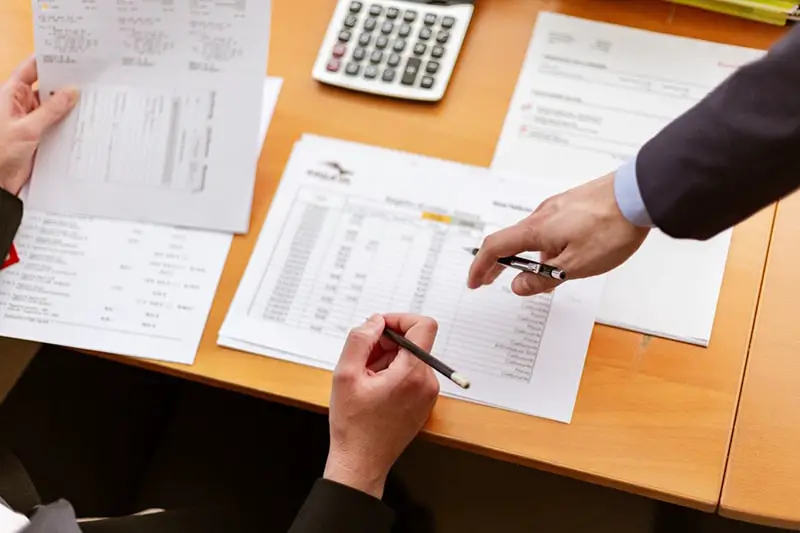 Do you have a business that you want to finance? Are you planning to launch a new business and do not have the monetary means to do so? Are you struggling with a difficult financial situation and want to be rescued from the troublesome situation? You need not worry, because, in all such situations, you can avert a crisis and get back on your feet again by simply borrowing a business loan.
But since there are several types of business loans and you may have a hard type figuring which one may be right for you, we have put together some information for you. By the time you reach the end of this article, you will have found information about the one loan you are looking for. So if you want to make the right decision and borrow the right money, continue reading.
SBA Loans
The Small Business Administration (SBA) Loans are one of the most popular among the owners of small businesses. The SBA works in coordination with the lenders to finance small businesses. The amount of the loan may range anywhere from $5000 to $5M. The government body provides money through commercial banks or online lenders. The Annual Percentage Rate (APR) is lower with these loans as the lenders have confidence that they will get their money back on time.
While you may acquire this loan quicker, it has some tough conditions to fulfill. Firstly, it may take a little longer for the lender to accept your application, and secondly, the conditions require that the borrower must have a strong credit history. Many people choose unsecured business loans because these can be borrowed without having to collateralize their assets.
Term Loans
This type of loan is the second most prominent as it has simple conditions and repayment options. Here, you can borrow up to $500,000 and can have the lender agreed to repay it in several years, although the usual period is up to five years. The good thing with these loans is that you can qualify for them sooner and have the cash in your hands in a matter of days or weeks. You can use this type of loan for any purpose of business, but there is also collateral involved if you do not have an acceptable credit rating. Loans can also come in handy in unexpected scenarios.
Line of Credit Loan
The easiest way to understand this type of loan is to compare it with a credit card. The difference is: it is also available for businesses that have lower credit. While you can get the approval for this loan in just a day, the issue with it is there are heavy penalties if the deadline for the payment is missed. Also, there may be more than one credit card involved in the financing, and the process may be difficult to grasp. In other words, this type of borrowing may require a lot of bookkeeping and planning. However, this loan is a good option if you do not have a near-perfect credit rating.
With all types of business loans, and particularly for this one, it is best to apply beforehand, i.e. in the initial stages of setting up your business. In Business Loans Jamaica, you have options what loan you need for a type of business you might have such as micro-biz, agri-biz, and even Green Business. Sometimes, similarities are drawn between the bank loan and the Line of Credit Loan, but the latter is easier to borrow than the former.
Equipment Financing Loan
Most people launching a new business require certain equipment, especially personal computers for the offices or machinery. But with this kind of loan, you do not have to pay for equipment outright. What you can do is simply make the loan collateral against the equipment. This can help you qualify for the loan as well as acquire it at a better rate. The interesting part, however,  is that once you have repaid the loan, the equipment will be all yours. Therefore, if you are planning to get some new equipment, consider taking the said financing option. Remember that the rates continue to increase, so a decision should be made sooner.
Invoicing Loan
It is also known as invoice financing, you can get advance cash in return for your unpaid invoices. In this case, a lender extends the loan against a certain percentage of your invoices. But you have to pay the lender a certain amount every week until your customer makes the payment. Once all of the invoicing payment is made, you and the lender settle with the remaining amount. Keep in mind that the lender will also charge you a fee once the agreement is completed. While this option comes with some conditions, you can acquire this type of loan in just a few hours, perhaps the fastest of all methods. Keep in mind, however, that this should not make you sign the agreement in a state of haste, because that can be risky.
Business Credit Cards
Although financing through the credit card is not exactly a loan, it is one of the popular choices due to the associated convenience. A credit card company puts forth attractive bonuses and incentives and it is also relatively easy to qualify for this loan. However, whether or not one should finance your new venture through a credit card has always been a matter of debate. This is because the deal can turn to be quite difficult if the amount is not repaid within the agreed schedule. While the advocates of this financing argue that the repayment is entirely possible with proper forecasting of your financial standing, the consequences still seem too high.
Conclusion
Every business needs financing, but the kind of loan you choose to borrow has a huge impact on your financial position in the future. Regardless of their type, all loans involve repayment and require adherence to often strict schedules. On the other hand, if you manage to repay the amount in time, you get some rewards as well as put your business on the fast track.
Last but not the least, borrowing heavily depends on your forecasting. If you can determine that your business will have the strength to allow you to repay, then you may decide to go for it. The less risky a borrowing method is, the greater the chances there will be of repayment and witness your business achieve growth.
You may also like: Is Small Business Loan Secured or Unsecured Debt?
Image Source: Pexels.com