Click here to get this post in PDF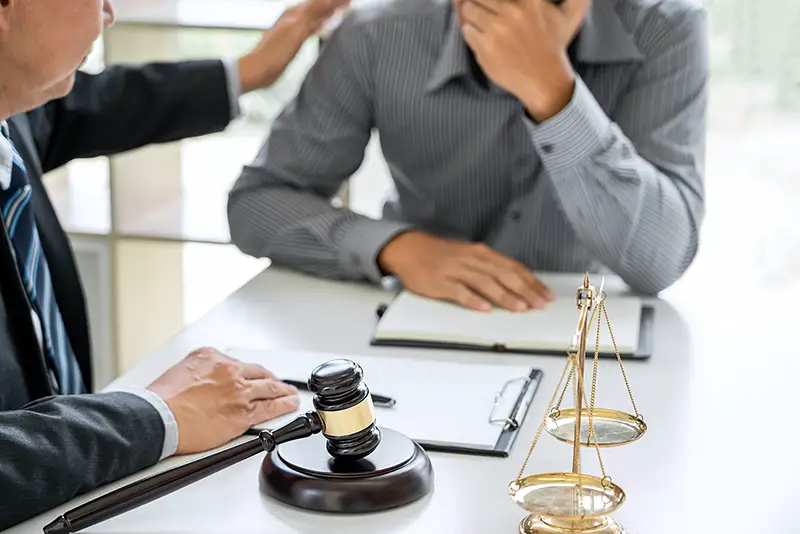 After a car accident, from serious injuries to rising medical bills, a victim has to bear so much pain. Often accident victims get a low-ball settlement from the insurance companies and companies don't even bother to give the full compensation that can lower their financial pain at least. They mostly bring too many complications and then end up giving less than what you need to cover your injuries.   
The countdown begins to the first financial hit at the time you meet with an accident. The medical bills that come on your way are not just one, pretty soon you will find another one that will definitely raise the financial problem. 
That's when the role of your car accident lawyer comes into the limelight. Call him/her as soon as possible, so that they will collect the vital information and evidence that may get lost over time. This will also allow the advocate in the process of building a strong case for you. The earliest you call, the sooner you will get the deserved compensation for your accident. 
Benefits of Hiring an Attorney
It might seem easy to handle the aftermath of an accident on your own. But collecting the evidence, clicking the photos, talking to the witness, and studying the if and buts of the case, is not that easy. Thus, hiring a lawyer can make your case stronger and the recovery process easy. The insurance company will try to mold you and take advantage of your situation but the advocate will fire back and support you through the process. 
Not only this but there are plenty of other benefits that will show you that hiring a car accident lawyer is so much beneficial. 
Taking on the Insurance Company – 
This is a fact that insurance companies will not play fair and will try to convince you to confuse you. That's the reason why an expert team of car accident lawyers is required to fight your case. Your lawyers will talk to the insurance company and take on them. 
Filing Necessary Paperwork – 
There are plenty of legal papers and forms involved when you claim or file a personal injury. It is very much necessary that these forms must be filled in properly and on time to make certain that proceedings of your case are done accordingly so that you can attain the best outcome. Failure of file or delay in submitting the files will add more lengthy delays, hence to release your deserved money to need to do everything on time and that will only be done by a professional and experienced lawyer. 
Not Missing Deadlines – 
The most important part is not to miss any deadlines and the car accident lawyer will make sure that you do not miss the critical dates like the statute of limitations. As accident victims have a small window only to file the claim and your lawyer will swiftly meet the deadlines and ensure to save your right to compensation. 
Increased Compensation – 
It is a fact that victims who hire a lawyer get more compensation than those who do it all on their own. To show the insurance company how much they need to pay you for recovery, there is a need for an attorney. They are not afraid to deal with large insurance companies and they can fight to make sure all your expenses are covered and considered. 
Contingency Basis –
Did you know that most car accident lawyers work on a contingency basis? This means that you do not have to pay the attorney unless and until they settle or win your case. After an accident, every injured victim can seek justice, not only those who can afford it. 
Comprehensive Investigation –
Investigating a car accident is not an easy task and attorneys have huge experience in it. They mostly use a technical team like, forensic specialists, accident recreation teams, and professionals to uncover all parties who are responsible, even those who are not even listed in the police report. All this can only be achieved in a professional way by an attorney. 
Final Words
Everyone deserves justice and when it comes to car accidents, most insurance companies do not offer a supportive hand, then is the time you need a legal person to handle it for you. Make sure you get one immediately after your accident otherwise it will be hard for him/her to gather the evidence and talk to the witnesses. The sooner you will hire them, the quicker you will get your compensation. 
You may also like: Benefits of Using a Lawyer for Your Car Accident Claim
Image source: Shutterstock.com