Click here to get this post in PDF
It's very easy to see the opportunity that the Amazon FBA or Fulfillment By Amazon program presents. You send your merchandise to Amazon, and they take care of shipping, handling, and picking out products as they are ordered from your listing on Amazon. The internet's biggest merchandiser gets rid of all the headaches normally associated with e-commerce — from warehousing to the picking out and shipping of merchandise, to dealing with returns and refunds. The FBA program is so awesome that it seems that everybody is selling using this system.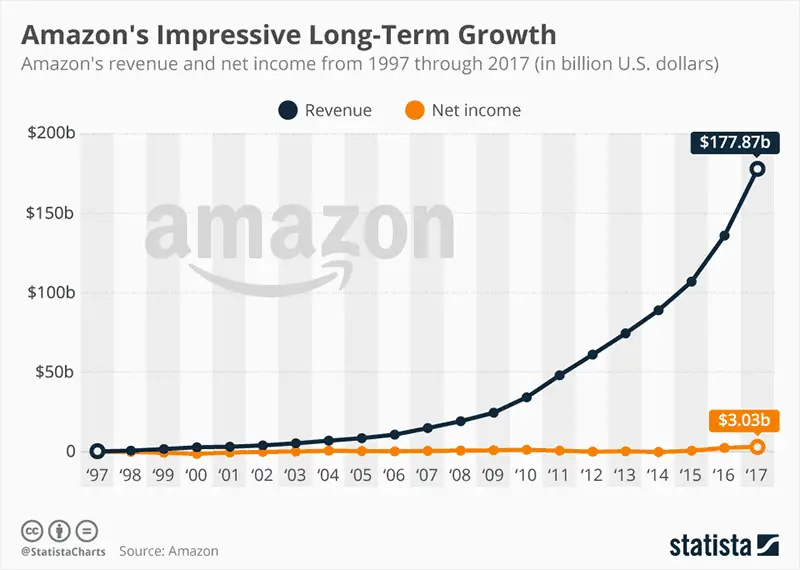 The question in the minds of a lot of would-be FBA players is actually quite basic: Is there still space for newbies on the Amazon program? This question comes from two basic fears that people have.
The uncertainty of not identifying a profitable product category to put up for sale on the Amazon platform
Fear of competitor saturation as too many sellers try to sell the same products
Believe me; I understand where you're coming from. If you are a complete rookie at Amazon, you experience the basic rookie mistakes. You go through the all-too-common, and predictable learning curve that everybody cutting their teeth with Amazon has to experience. This is part of paying your dues.
You might think that this is weird, but when I first started as an Amazon seller, I had the same question. I was asking myself, will I be able to find the right product to sell on Amazon or am I just going to waste my time chasing my tail looking for stuff that isn't available? Will I be able to unload the inventory that I bought or will other sellers in my product category edge me out of any sales?
Please note that these thoughts were going through my mind in 2011. It's funny how the more things change; the more things remain the same. If you are asking if there is still room for you in the Amazon FBA game, the answer should be obvious. The answer is yes. Why? If you think about it, the whole Amazon FBA ecosystem is actually very new. While it went through a very important growing stage, a lot of the things that work only fell into place fairly recently.
Just like with any other complicated system with many moving parts, it takes some time for all the wrinkles to get ironed out. At this point, we're just beginning to see a smooth fully running system. If you're just getting started right now, you're still getting in on the ground floor. I know a lot of people find that hard to believe considering how huge Amazon has become especially with their Prime program.
The FBA program along with the main selling platform presents a tremendous opportunity for anybody just starting out. Here are just some of the reasons why I seriously believe that newcomers to the Amazon game still have plenty of opportunities to not only do well in the game but crush it.
Amazon is still fast expanding and needs new product categories
You only need to look at Amazon as an online bookstore two years before the commercialization of the internet in 1996 to its rollout of other products in 1998, to its launch of today-delivery service in 2005, to opening the FBA infrastructure, to Amazon seller third parties in 2006. On top of that, you have to factor in its Kindle direct publishing program.
Given its pace of innovation and evolution, it's obvious that Amazon still has room to grow. In fact, when you look at its online store and the growth of its categories, there's still a lot of space left to move. As more categories get added in, subcategories start to appear. The only limit is market demand and your ability to create that demand through marketing. You can take advantage of fast-rising consumer trends that come and go as categories and subcategories keep up. This is only the beginning. As huge as Amazon may be currently, it's just getting warmed up.
Buyers: willingness to purchase online continues to ramp up
There's a reason why a lot of malls are closing out all over the United States. There has been a tremendous change in consumer behaviour. People no longer look at mail order sales as something that takes too long and is too much of a hassle. Thanks to the Amazon Prime program and the today-delivery, Amazon has become one of the most accessible and convenient ways to buy anything.
Not surprisingly, more and more people are perfectly comfortable with taking out their wallets, whipping out their credit cards, and filling out a payment form on Amazon. In fact, Amazon also has a very robust payment technology that makes the whole check-out process so smooth and effortless. Amazon is doing such a great job changing consumer behaviour that over 62% of all Americans purchase something on Amazon every single month.
The amount of time separating each purchase continues to go down. Indeed, 67% of all Millennials and 56% of the preceding generation, the Gen Xers, actually prefer online shopping over mall shopping. This is a demographic trend that is not going to reverse anytime soon. In fact, there is still a lot of room to grow as these percentages start heading closer and closer to 100% for each demographic group.
How can we be so confident? Well, when you look at American's total budget for shopping every single month, only 36% of that budget involves online purchases. This means that there's still a lot of space. Amazon needs your help to be able to increase this percentage to as close to 100% as possible. Third party sellers are needed to come up with the inventory to fill all the many different categories and subcategories being demanded by consumers as they move more and more to buying almost all their purchases online.
Without third-party sales, Amazon's total sales volume will drop by more than half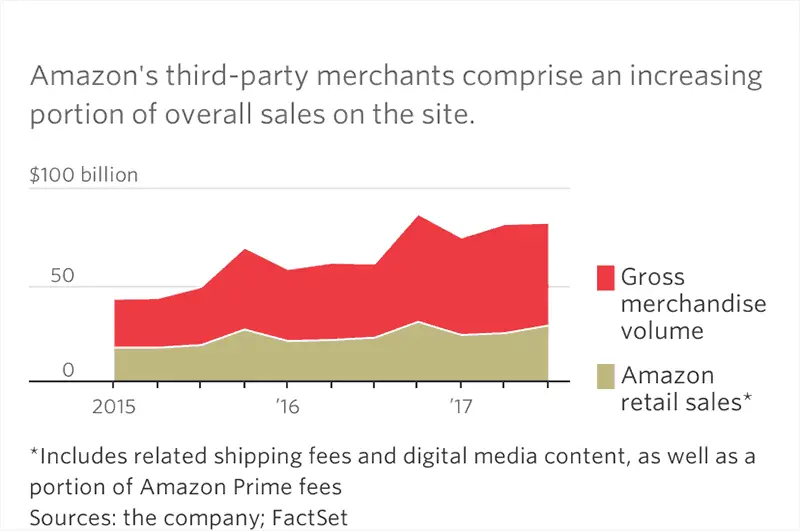 Did you know that when Amazon opened its online sales platform to third-party sellers, it exploded their sales? It turned out that Amazon wasn't really able to fully service the wide range of needs consumers had. When it opened its platform, sellers rushed in to provide a wide range of product variety and selection that consumers were looking for.
This produced a win-win situation because Amazon was able to expand its reach while consumers became more loyal and this led to repeat sales. This also led to more consumers choosing to shop on Amazon for convenience. It all boils down to one simple synergy—Amazon is able to provide the platform, and third-party sellers are able to identify stuff to sell on Amazon.
To put it simply, Amazon is dependent on third-party sellers to find inventory that Amazon itself can't stock, find or merchandise. Interestingly enough, this all takes place in light of the fact that only around 16% of global manufacturers sell directly through the Amazon platform. Putting it in another way, this leaves out around 84% of the world's manufacturers that still can't be found on Amazon.
This is a tremendous opportunity because this is where you step in as a third party seller. You look for the stuff that is not currently on Amazon, and you use the FBA program or Amazon's fulfillment infrastructure to sell manufactured goods that still haven't made their way to Amazon.
Amazon is so dependent on third-party sellers that if Amazon decided to stop allowing third-party sellers from using its platform, over 50% of Amazon's yearly sales would go up in smoke. That translates to billions of dollars of losses to Amazon. Obviously, they're not going to pull the plug on this lucrative program. You can safely expect that the party will continue.
Amazon only recently overtook Google as consumer's online shopping starting point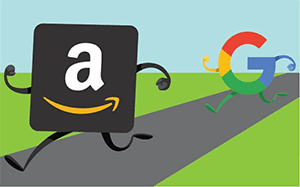 Prior to 2017, people looking to buy stuff online would first start on Google. They would enter a search term for the things they wanted to buy. This is a big deal because Google was in a position to send the searcher to a wide number of websites ranging from alternative online stores, specialized online retail outfits, eBay, brand name stores, or to Amazon.
This changed in 2017. Now, over 50% of people looking to buy stuff start to search for stuff to buy on Amazon. This is a tremendous competitive advantage because now, these people are not being redirected to any other online store except Amazon. This percentage continues to grow. There's still a lot of room left for new third-party sellers because the demand continues to grow.
Too many of your Amazon seller competitors are still figuring out the ropes; this can be a tremendous advantage to you
Looking at the competition aspect of the Amazon sales equation, things are looking up. Don't automatically assume that since you are late to the party, then all the other people who have beat you to it somehow became Amazon sales experts. Far from it. In fact, when you analyze a typical Amazon listing, of 100 sellers, very few actually put in the work to compete for that item's sale.
These other players are being charged fees for Amazon to stock their inventory. The fewer sales they make, the larger their losses. New players, like yourself, only need to tweak your Amazon sales strategy so you can effectively compete for every query or search for the products you sell in your category.
Mobile sales continue to gain momentum
It's tempting to think that online sales have pretty much peaked considering the fact that the internet became commercialized over twenty years ago. Twenty years, after all, is a long time. Keep in mind, however, that the continued spread of the use of mobile devices like smartphones and tablets leave a lot of space for further growth. Not everybody who wants to get a mobile phone has one. There's still room to grow in that space.
The same applies to tablets. It's obvious that there's still a lot of room for growth as more and more people choose to use their mobile devices to do shopping and to research their prospective purchases. This is a very big trend because when people become fully comfortable with shopping primarily from mobile devices, opportunities for online sales pretty much exist around the clock. Regardless of where consumers are and the time, they are always connected to the internet, and this presents tremendous sales opportunities.
Amazon still continues to attract new customers
It's easy to think since Amazon is such a mature brand, it has basically reached its peak. Well, there's only one problem with this conclusion— Amazon continues to innovate. In fact, it has made it so easy to get refunds, to return merchandise, as well as to reorder and receive your package through today-shipping.
More and more people are warming up to Amazon than in brick and mortar shopping. As more people discover how easy it is to shop on Amazon, a lot of them continue to come back again and again. In fact, an increasing number of people shop almost exclusively on Amazon.
Indeed, given the fact that Amazon has trained people to expect their packages to arrive in two days, it's getting harder and harder for other online shopping platforms to compete. When people get used to how Amazon works and its fast delivery, all other competitors begin to pale by comparison. It is no surprise that its Prime program has grown from fifty million in 2015 to past a staggering seventy million today. These numbers show no signs of slowing down.
Connection to QuickBooks Online or Xero Accounting for Easy Taxes

Amazon can easily connect to Quickbooks Online (Turbotax) or Xero Accounting with taxomate. taxomate is an automated cloud-based service used by Amazon merchants to import their Amazon sales and fee transactions and to post summarized transactions to Xero or QuickBooks accounting systems.
Given these facts, it's obvious that you're still early to the show and you can still easily get in the game! With some time and hard work, you can create a business with multi-million-dollar revenue. In the end, it is up to you to start selling and get in the game!