Click here to get this post in PDF
Are you struggling to deal with the increasing problem of absenteeism? Have regular sick leaves brought down the productivity level of your organization? Somewhere in your pursuit of profits, competitive edge and business excellence you may have completely ignored the importance of a clean and healthy environment for your workforce. You don't need to feel guilty if office cleanliness hasn't been one of your top priorities so far.
It is always the right time to make a positive start that will help in bringing down instances of absenteeism and create a healthy and vibrant environment in your office. Simple steps such as de-cluttering the desk and cleaning the IT components with top-grade cleaning products can go a long way in dealing with employees calling in sick.
Some alarming facts were discovered in GCC Facilities Management's workplace cleanliness study.  It showed that more than one-third of employees in the UK don't clean their mouse, keyboard, and telephone ever and these become a breeding ground for illness-causing germs. Furthermore, the average telephone set at any office has four times the colonization of bacteria compared to a toilet seat! A lack of awareness coupled with indifference towards the importance of cleanliness poses a serious threat to the health of employees. Here are five reasons for how office cleaning will reduce cases of office illness.
1.   Reduces Contact With Germs        
The telephone statistic may have come as a real shocker, but the fact is most office employees touch objects that are considered to be the least dangerous for accumulating germs. So if you are wondering how to prevent a cold and want to reduce the number of sick leaves that your employees are forced to take, you must opt for regular office cleaning. Regular office cleaning, such as that provided by green facilities, helps in reducing contact with germs for your team members and hence illness and leaves. 
2.   Prevents Seasonal Diseases  
Seasonal flu and other contagious illnesses often strike your office during certain months of the year. These can be hard to control as one ill employee can spread bacterial and viral infections among the entire team. This is where office cleaning is helpful as it reduces incidents of virus and bacteria transmitting from one employee to another. You will be able to bring down instances of a large section of your team falling ill at the same time.          
"Surfaces and equipment can harbour dirt, viruses and bacteria that can remain active for months. Without regular office cleaning and good personal hygiene – e.g. antibacterial hand washing – there's an increased chance of these surface germs transferring to you and giving you illnesses like flu, food poisoning and diarrhoea."- Dr Arun Thiyagarajan, Health Clinics Medical Director, from Bupa UK.
3.   Promotes Cleanliness    
Not every team member follows the highest standards of health and hygiene. Some are likely to keep their workspace cluttered and dirty which becomes the breeding ground for microbes. When they are working in a cluttered work environment those with poor standards of personal hygiene care little to keep the workplace clean.
This increases the vulnerability of falling ill among your entire workforce. Regular office cleaning is known to bring about behavioural changes and improve mental health in people since a tidy office can relieve stress and present a healthy first impression.
A tidy and neat office can present the impression that the company is professional, likewise that of a particular employee.
4.   Improves Awareness of Risk of Exposure to Chemicals
It isn't always the lack of cleaning that can lead to health issues at the office but also the use of wrong cleaning products. The market is flooded with cleaning agents and the chances are some people are using some of them to clean desks and IT equipment, particularly without knowing the risks that can arise from using cleaning products without any training experience on using specific equipment or the chemicals some products can contain.
Injuries can be sustained from using cleaning products ineffectively as the exposure to concentrated chemicals can lead to eye injuries and lung damage.   By regularly cleaning your office cleaning with commercial cleaning companies with expertly trained staff, this will prevent office sickness from occurring as it will prevent employees trying to clean areas of their office themselves without fully knowing about the dangers of the products that they are using.
5.   Increase Productivity
A healthy workforce is also an agile workforce. When your team members are in the best of their health you can expect them to be at their most productive levels. You can't expect an employee down with cold to stare at the laptop screen and identify the emerging trends in the market from large volumes of data. Nor can you expect an employee not to the best of his/her health to put in the extra effort to push your sales or production high.
Numerous studies have proven that when people are at their best physical health they are also at their highest productivity levels. Whether it is a team supervisor or the person working at the bottom of the pyramid in your organization you need to take proactive steps to offer them a healthy work environment to maximize their output.
It's evident to see why regular office cleaning is important for businesses as it can to lead to an increase in workplace productivity and reduces the rate of absenteeism. Furthermore, these 5 tips need not only apply for general offices, but they are also applicable to a variety of commercial environments too and you can view a range of commercial cleaning services available here.
About the Author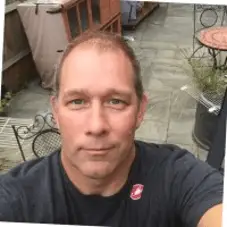 Stephen Hooley is the Marketing Manager for GCC Facilities Management. They provide the full range of facilities management services so you need not look anywhere else to meet your requirements. No client is too big or small. They are a privately owned company, established in 1975, committed to achieving the major recognised accreditations in our industry.
You may also like: Using Cleaning Products Safely in the Workplace