Click here to get this post in PDF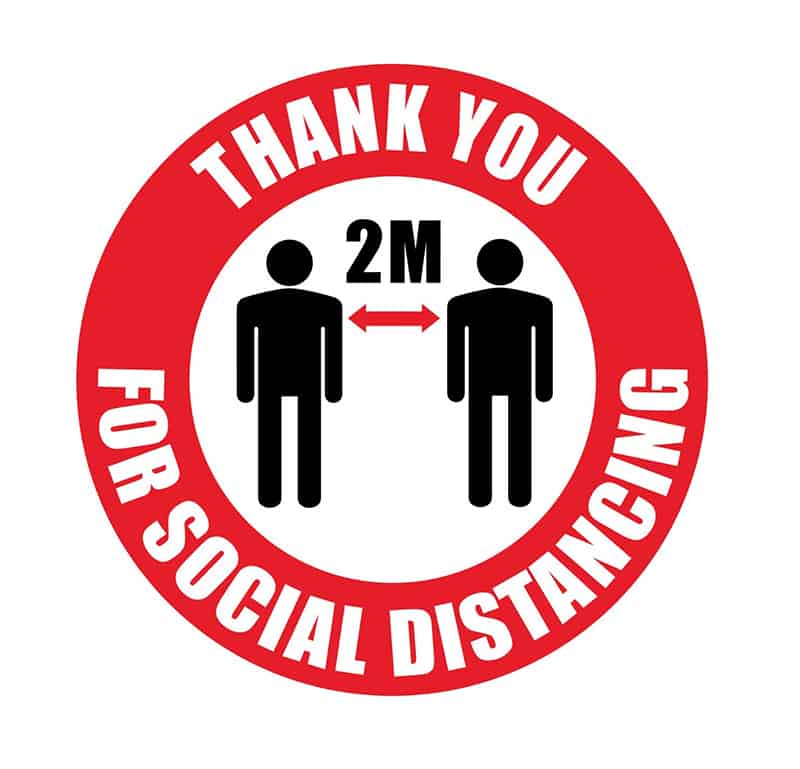 Safety products supplier First Mats (firstmats.co.uk) has launched a range of social distancing mats, signs and barriers for the workplace, to help employers meet their new health and safety requirements following the Covid-19 pandemic.
The products either help to maintain safe distances between people in the workplace, or provide a physical screen or barrier between individuals, to reduce the person-to-person transmission of the virus.
All of the products are designed to be easily and quickly deployed, allowing employers and business owners to prepare for the safe return of their workforce and customers over the next few weeks and months.
The new products fall into one of five categories: social distancing mats, temporary floor signs, floor marking tape, workstation dividers and cough and sneeze screens.
Social distancing mats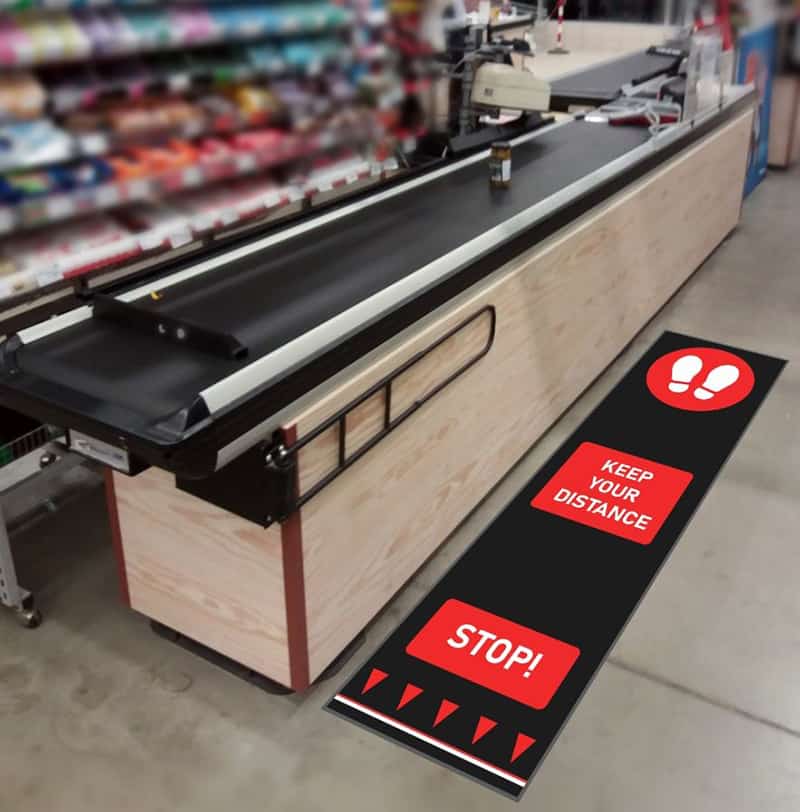 Designed for workplaces with trade counters, reception desks and checkouts, First Mats' new social distancing mats highlight a safe distance of two metres, as recommended by the government. The mats are brightly coloured, to attract the attention of customers and other staff in the building.
Temporary floor signs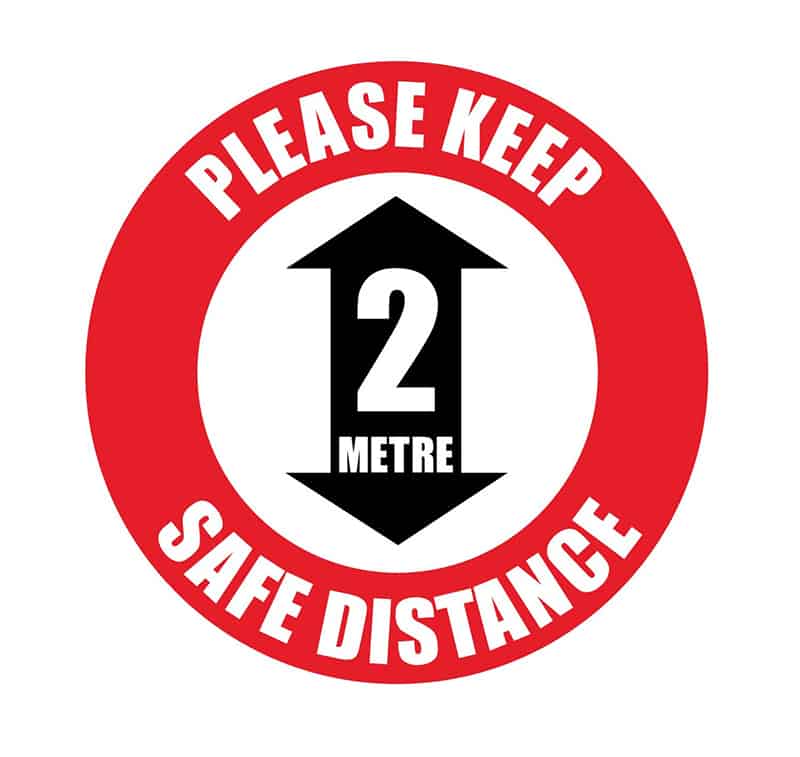 These temporary floor signs highlight the 2-metre distancing rule; one displays a yellow arrow on a black background to encourage one-way traffic in shops and similar premises. The slip-resistant signs are printed onto a self-adhesive vinyl sheet and can be quickly and easily applied to most floor surfaces.
Floor marking tape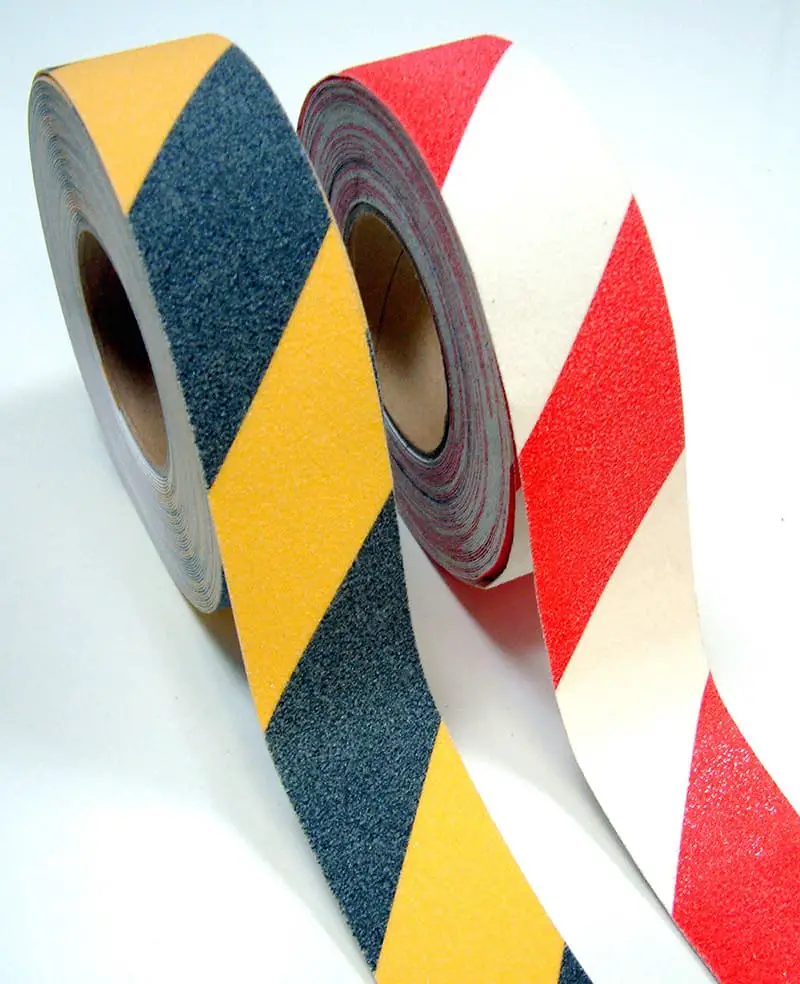 Employers in some sectors, such as manufacturing and logistics, may need to mark out walkways and safe distance markings between employees. The tape is available in sizes from 25mm to 150mm wide, in a range of colours.
Workstation dividers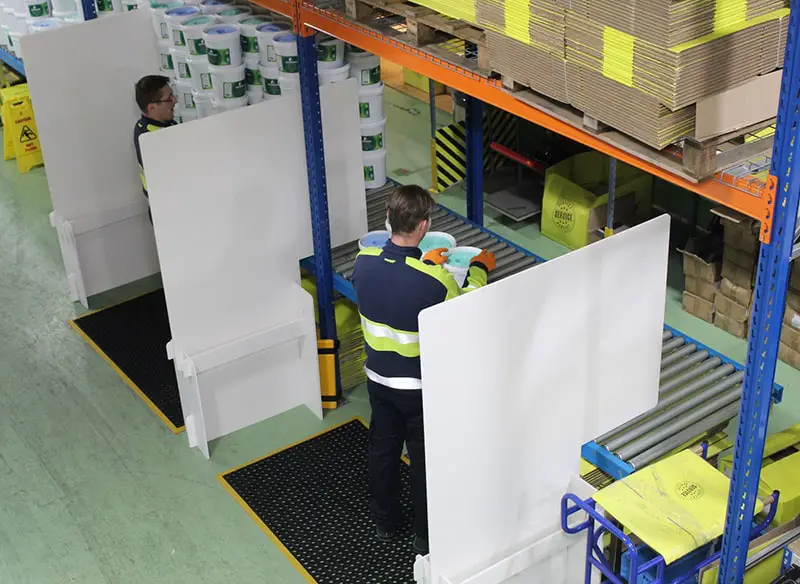 Within an open plan office or production line, First Mats' workplace dividers act as a temporary barrier to prevent the spread of Covid-19 and other viruses. They can be built and moved into position very easily and quickly.
Cough and sneeze screens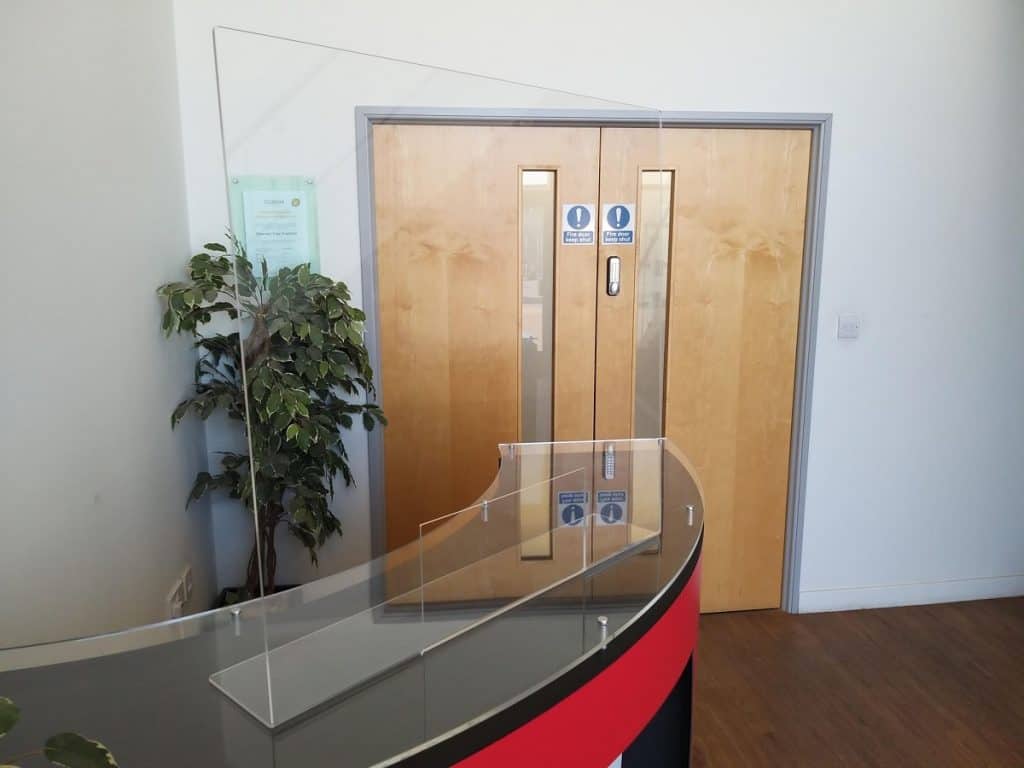 Businesses with visitors and customers will need clear screens to protect everyone, while allowing people to be fully visible. The clear acrylic screens can be easily installed in reception desks, trade counters and checkouts.
"Some employers will be opening up their workplace within days; others, especially those with office-based staff, may be asking their staff to work from home for many more weeks," says First Mats' Marketing Director Richard O'Connor.  
"In either case, employers will need to ensure that social distancing is maintained, for their workforce and their customers. We're keen to play our part in helping companies with this demanding new requirement, which is why we are launching this new range of social distancing products."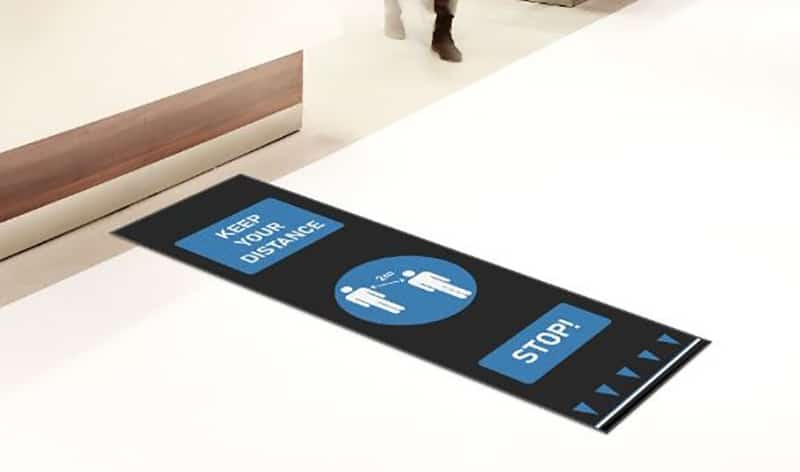 First Mats' full range of social distancing products can be seen at https://www.firstmats.co.uk/collections/hygiene-mats-products.
Also read: Top 5 Reasons How Regular Office Cleaning Can Lead to the Reduction of Office Illnesses