Click here to get this post in PDF
As the novel Coronavirus continues to spread, there are certain business implication that are gradually developing across the world.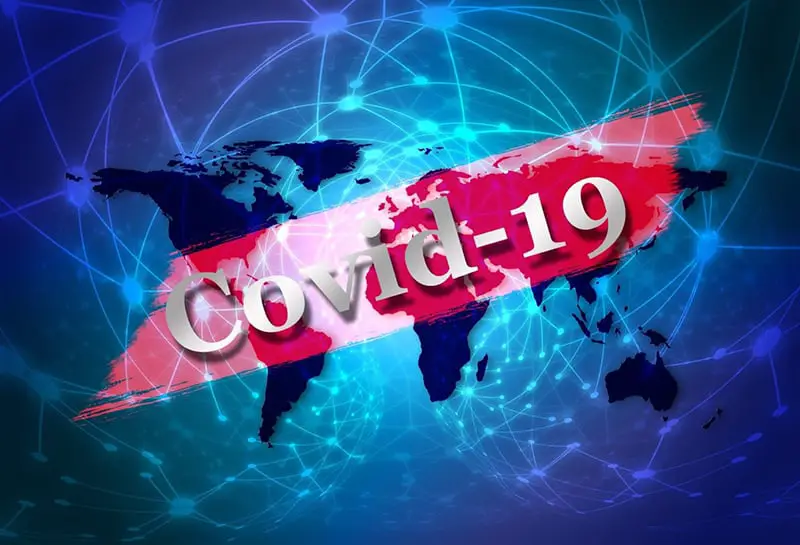 As of March 2020, the Novel Coronavirus has infected more than 335,000 people and led to more than 14,000 deaths. Unfortunately, the battle rages on in most countries throughout the world.
The effects of the illness are evident in our daily lives. Purell hand sanitizer is sold out in almost every store. Organizers have canceled global events and festivals. Many of the biggest cities' streets are empty as citizens stay inside.
The business implications of the virus are also clear for small business owners, corporations, employees and more. The virus has affected everyone in one way or another.
Find out what the business implications mean and how owners can protect themselves and their employees.
What are the Business Implications for Small Business?
Small businesses are among the worse affected by the Novel Coronavirus. Cities have been mandating many local businesses to shut down. More and more cities are placing restrictions to help control the virus. But, small businesses aren't equipped with emergency funds to continue operating.
As of March, 96% of small businesses said the Coronavirus impacted them in some way. Fifty-one percent said they wouldn't be able to continue operating for more than 3 months.
Currently, the best option for small business aid is through the U.S. Small Business Administration. The SBA offers an Economic Injury Disaster Loan Program. Businesses in every U.S. state and territory are qualified for the loan.
With the SBA loan, you can receive capital loans up to $2 million at very small interest rates. We recommend applying for at least three months of funds.
How Does the Coronavirus Affect the Entire Supply Chain?
Small businesses sit low on the supply chain. The larger corporations and vendors above them are feeling the same effects.
The airline industry is taking big hits. Countries close off their borders and governments tell citizens to limit non-essential travel. Global businesses aren't able to conduct their usual businesses, so they're stopping work and mass-production.
As these businesses scale back, manufacturing is limited as a result. The virus started in China, which accounts for close to 30% of global manufacturing. The country has been forced to shut down many plants limit supplies for the rest of the world. 
As a result of limited productivity, corporate bankruptcies could be in the near future. Investors are choosing to stop their projects or hold off while they know they won't receive an ROI.
Businesses are turning to major banks. The need for business funds could overload the financial system.
All of these effects have greatly impacted the stock market. U.S. stocks continue to plummet as the economy comes closer to a global recession. 
What Can Businesses do for Their Employees?
As a business owner, know that you're not alone. Nearly every company big and small is feeling some type of business impact right now.
Your biggest concern may be for your employees. How can you keep them safe and employed while shutdowns are imminent? This depends on your finances, your industry, and where you're conducting business.
Many countries and cities are experiencing full shutdowns with shelter in place orders for their citizens. Unfortunately, the hospitality industry and other people-to-people industries are experiencing the worst effects.
If you can still operate in a limited fashion, try to keep on as many employees as you can. For restaurants, this could mean keeping some cooks and hosts who can run take-out and curbside pickup orders. For the employees that you have to lay off, there may be aid packages for servers and bartenders.
No matter what industry you're in, you can also apply for unemployment on behalf of your employees. Doing so at the first sign of a shutdown can speed up the process and give them aid as soon as possible.
How to Protect Against Coronavirus
If you're in a city where the coronavirus hasn't expanded, you may still be able to continue business as usual. But you'll need to increase your cleaning procedures to protect you and your staff from the virus.
Consider hiring additional services that can help with cleaning for Coronavirus on a daily basis. Trained specialists will understand the precautions they need to take. While cleaning, they'll pay attention to disinfecting every area of your office.
Even if you do hire a cleaning crew, know that your surfaces will only remain clean until someone brings in a virus from their outside activities. You'll need to bring your staff together and make sure everyone is on the same page with daily cleaning procedures.
Consider placing at least one Purell hand sanitizer dispenser inside your office. Encourage everyone to use the hand sanitizer whenever they leave and return to the office. They should especially wash their hands as much as possible. Employees should also be encouraged to wear face masks to reduce the transmission of Covid-19.
It would also be great to buy disinfecting wipes. You can encourage each employee to wipe down his or her work area at the beginning and end of every day. Throughout the day, your staff should focus on keeping their hands away from their faces.
What Comes Next?
Business implications from the Novel Coronavirus are far and wide. Furthermore, the news continues to change every day. As of March 2020, U.S. lawmakers are working to provide relief to both businesses and their employers.
Any new business funds will likely come through the Small Business Administration. The SBA is already offering disaster relief loans at 0 -.25% interest rates. These loans can help get businesses over the hump to keep them in business once the worse of the virus is over.
In the meantime, pay attention to local and national news to see if new options open up for business owners. Turn to Business Partner Magazine for more tips on keeping your business safe and secure.
Also read: Top 5 Reasons How Regular Office Cleaning Can Lead to the Reduction of Office Illnesses