Click here to get this post in PDF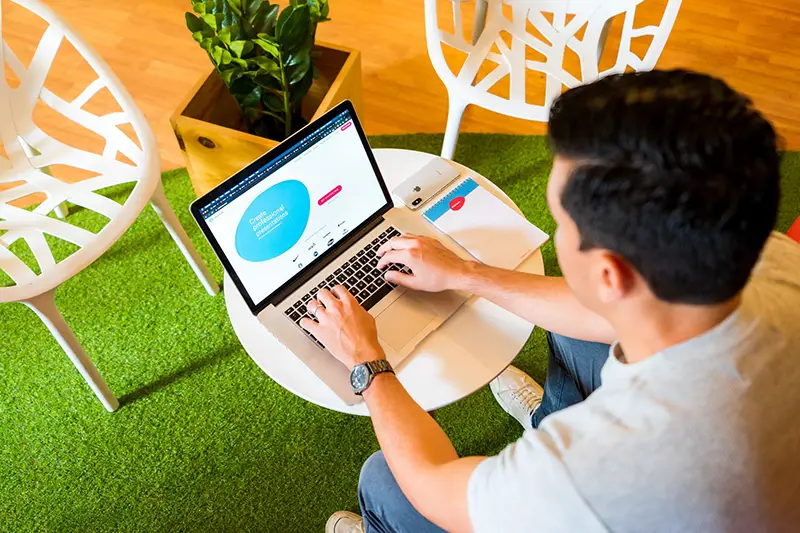 As 2020 ends and we bid it farewell, many businesses have already been looking ahead to 2021. The COVID-19 pandemic has already shifted the trajectories of many businesses, and the coming year is going to be an interesting one as everyone looks to find their feet again. Being ready for the coming trends that will emerge out the other side of the pandemic is essential for businesses to survive. 
The following 6 business trends for 2021 are all an exciting prospect, and as such, there's never been a better time to get into the field. Courses in business are available for those looking to get a start and learn the necessary skills that employers are going to be looking for. Taught by industry professionals, you'll likely be learning about the following trends that are going to sweep through the business world in 2021. Here they are.
1. Working from Home
As the pandemic swept around the world in 2020, businesses had to quickly adapt to having a remote workforce. This kind of impromptu experiment with the working-from-home model has had a lot of fantastic results – a lot of companies reported increased productivity. 
However, for others, working from home was a challenge. But regardless of where you stand on remote work, in 2021 businesses are going to take a hard look at their business models. It's not likely that the office will disappear overnight, but we can expect to see more support for those who want to work from the comfort of their own home in the coming year.
2. Artificial Intelligence
If you've been keeping tabs on the business world in 2020, you'll already know that artificial intelligence has started to take the world by storm. With AI becoming increasingly essential in everyday practices, businesses who want to stay relevant in the digital age are going to need to adapt AI processes into their business models.
AI is used for a lot of things nowadays, from responding to customer inquiries in the middle of the night to analysing vast amounts of data in the blink of an eye. The time and money being saved is only going to continue to increase as AI gets better heading into 2021. It's also a great time to become an AI specialist, which is likely going to continue to be one of the most popular trends in software development for the coming years.
3. Automation
Going hand in hand with AI is automation. Businesses are going to be looking at the processes which can safely be automated, saving money and time. 2020 has already seen companies heading in this direction, especially in areas of supply chain management and warehouse logistics. 
As we land in 2021, we expect even more parts of regular jobs will be given over to automation. But one of the bigger areas heading the way of automation is email. They're still one of the most powerful tools for a business to reach their customers. By using email automation, businesses are going to be able to effectively measure just how well their strategy is working and make tweaks where needed. 
4. Going Local
The 2020 pandemic rapidly shut down the international supply chain (among other things), and to adapt, many businesses had to start looking locally for where they sourced and sold their products. Rethinking the business model in this way is a trend that's likely to continue throughout 2021 as the world and businesses gets back on their feet. 
The reset offered by the pandemic has meant that businesses have had the time to measure just how well their local suppliers have worked out. Going local is also tied into the trend of being eco-friendlier and more sustainable in business, which brings us to our next point:
5. Sustainability
It may have been trending for the past decade already, but in 2021, sustainability is finally emerging at the top of the pack as one of the most important factors for business. The environmental crisis is obviously going to affect all facets of life, businesses included, so many are starting to rethink their operations and gearing themselves to become more environmentally friendly – even in their marketing efforts.
But it's not just about saving the planet, it's also about surviving through the events, like a pandemic, that can cause widespread disruption in the business world. Changing to better be able to manage these volatile events is going to be one of the better trends to emerge in 2021.
6. Social Engagement
In the digital age, more than even it's important for businesses to engage with their target markets. The trend will continue through 2021, with businesses pivoting towards more authentic social engagement as opposed to something curated by a social media expert. Honest, behind the scenes look at a business are what consumers are after. And while big influencers will still play a role, the focus is slowly starting to move towards those micro-influencers who are really connected to a target market. 
You may also like: 5 Business Improvement Updates to Consider for 2021
Image Source: Unsplash.com