Click here to get this post in PDF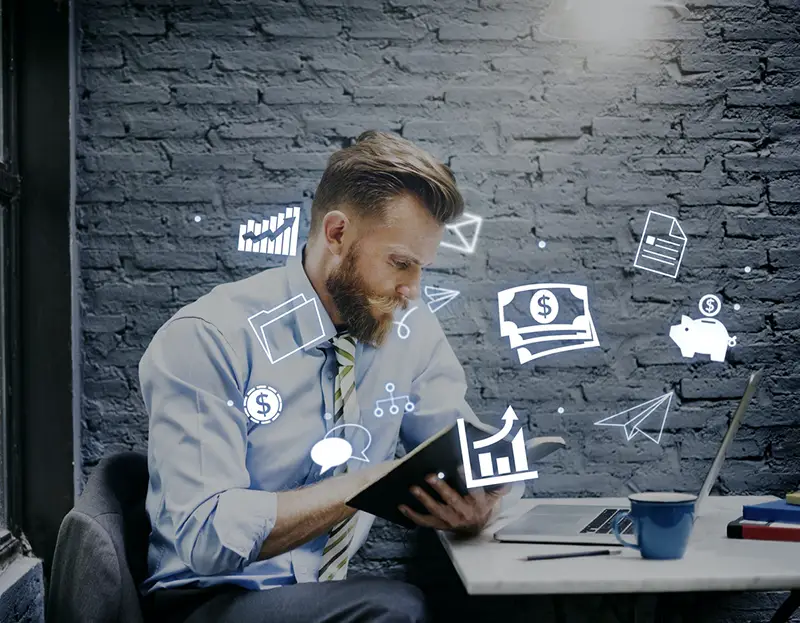 2021 is fast approaching and while we've had an unexpectedly challenging year, we're almost back on track to normalcy (or should we say, new normal?). 
Yes, economies suffered and businesses shut down but somehow, we've survived it all; meaning getting ready for the upcoming year is now a top priority for every business.
While many companies had to adopt new strategies out of necessity this year, there are still other areas that you could leverage or update to ensure maximum efficiency and profitability in 2021.
If you aren't sure which areas of your business have to be updated for consistent progress in the New Year, then you've landed on the right page. 
Here we'll take a look at the top 5 updates that you need to implement in the upcoming year to improve your business.
1. Update Your Website 
A website upgrade makes the design and content more relevant and current while enabling you to leverage online marketing to the fullest. Moreover, updating your existing website will show your clients how you're constantly evolving your business. 
Improving the content on your services offered page, adding in case studies and putting together reviews can make your website more user friendly while also establish its credibility. Another added advantage of updating your website is that your rankings on different search engines will improve.
However, keep in mind that maintaining and updating your website is a continuous process and benefits your business greatly while also boosting its traffic.
2. Enhance Security
A crucial aspect of your business that requires constant improvement, especially for 2021, is your security. Both online and offline security areas need to be updated – whether it is IT security or workplace security, there is always scope for improvement.
When it comes to your IT infrastructure, updating your policies alongside your software and firewalls and improving password management and its accessibility are two key areas that you need to work on. Through this, you can ensure maximum cyber security for your business.
Workplace security, on the other hand, involves making necessary repairs and changes in the premise for better security and protection. Installing fire alarms and CCTV cameras, keeping up with door repair and maintenance, formulating emergency escape plans and servicing all business doors are a few areas you could look into.
3. Customise Existing Marketing Strategies
Over time, the results of your existing marketing strategies will reveal what works for your business and what doesn't. However, customising the existing strategies according to your business' current needs will help increase the effectiveness and efficiency of your marketing plan.
Improving your current SEO campaign, collaborating with local businesses, implementing email marketing and engaging with clients online are a few ways that can prove to be advantageous for your business. By tailoring the existing marketing strategies to your business' current needs, you can enhance your sales and also improve lead generation.
Moreover, focusing more on your local areas and businesses can provide your organisation with better results. Customise your marketing strategies accordingly, to improve business.
4. Organise Your Workspace
Organising your workspace improves productivity and efficiency, Meaning decluttering your office premise for the New Year is a good start for your business. Through this, you can save time spent on looking for things while also reducing stress.
Colour-coding files, organising client documents, clearing desks, improving the filing system, using storage boxes for older files, etc. are a few methods you can adapt. Furthermore, organising and improving personal workspace can produce better results for the entire office.
Since the living environment affects productivity considerably, improving the premise can prove to affect and improve the business and its overall productivity.
5. Employee Training and Brainstorming
Another business improvement update could be training your employees in other areas and skills. Cross-employees training is a good way to enhance your staff's skills thereby increasing their skills value.
Additionally, conducting brainstorming sessions with your employees can provide fresher perspectives for your business. 
If your company does not already do this, you need to consider adopting this technique. Through active employee involvement, you can improve your business while also making it a better environment for your employees.
Brainstorming existing strategies and cross-training employees can increase the value of your staff while also fostering a sense of community in your workspace.
You may also like: 5 Business Improvements That Matter
To Sum Up
Adopting business improvement updates for 2021 can help you refocus and prepare your organisation for the New Year. Updating your existing methods and techniques in your strategies as well as your workspace environment can ensure continuous progress of your business.
About the Author
Aishwarya works as the Lead Content Writer at DW Images. She loves writing on the latest business trends, SEO hacks and green living tips. While she's not curating articles, she's busy exploring the hidden spots around the globe.