Click here to get this post in PDF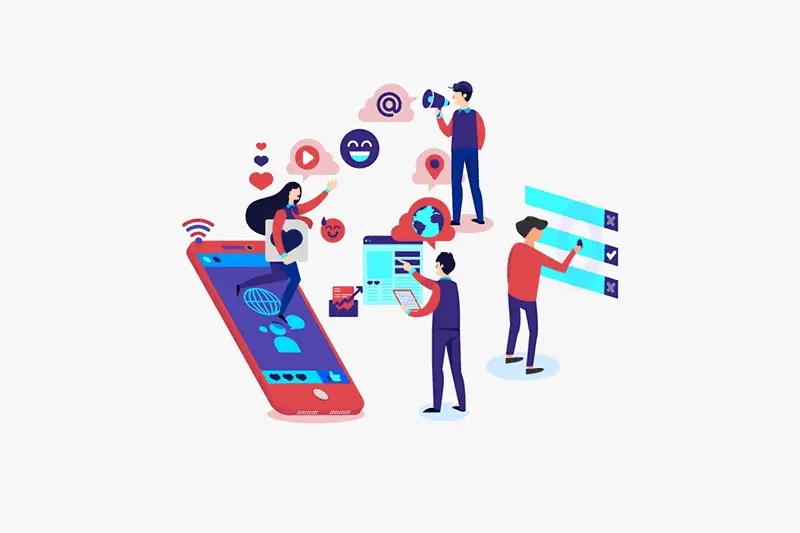 Sustainability is no longer a buzzword. Today it's a movement and a fundamental shift in consumer behaviour. It's a style of communication between buyers and brands that is led with the hearth rather than special offers and discounts. Sustainability is all about listening to the voice of the new generations.
In 2020 Gen Z is leading the way in terms of sustainability. A tremendous 54% of Gen Z recognise a brand's environmental efforts to be imperative when it comes to buying decisions. On the other hand, millennials are up there (48%), while baby boomers are not quite at the advantage when it comes to recognising a brand's environmental impact (24%).
What does this mean for businesses in 2020? It means that it's time for brands to stop talking and take action. In today's ever-competitive digital marketing world, customers are more exposed than ever. We have everything within their reach, meaning that if your brand isn't keeping up with the demands of consumers, you're already falling behind. And what all consumers need? Sustainable, eco-friendly, ethical services, and products.
What is green marketing?
Sustainability is all about continuity, adopting practices and behaviours to ensure that our environment is inhabitable, and resources are available for the next generations. The same goes for sustainable marketing – brands should focus on longevity and exchanging short-term gain for long-term success.
Up to 33% of consumers see brands as responsible for the environment. 
Green marketing involves not only your services and products but your brand's strategy and image. Both accountability and responsibility for social and environmental issues are now common values that most consumers expect from their brands.
Tackling or addressing environmental and social issues in your brand and looking for a sustainable alternative is a sure way to stand out. However, your organization should be aware of the steps it takes to reach a fully sustainable business model and be ready to execute.  
Sustainability is much more than just aligning your business model with a topical issue.
Environmental and social issues exist over extended time frames than most campaigns. These issues are not seasonal and as such need to be incorporated into a long-term plan. It is unnecessary to expect a brand to instantly turn to 100% sustainable sourcing, manufacturing, and delivery of products – people understand that significant change takes time.
Gen Z as the forefront of environmental protest, rallies, and strikes 
It's no surprise that Gen Z is looking for sustainable practices to influence their buying decisions. One of the greatest turn-offs when it comes to a purchase? Excessive use of plastic packaging. If your brand happens to use massive amounts of plastic for packaging or even single-use plastics such as plastic bags or straws, then you're already far behind in the marketing game. Anti-plastic movements have already gone mainstream, and consumers, especially Gen Z, are demanding change.
This generation is also leading the way when it comes to vegetarian and vegan practices. The rise of plant-based diets can't be neglected, as many of us are opting to reduce the amount of meat we consume. In terms of marketing that translates as adding vegan and vegetarian alternatives to your menu, indicating that you are partaking in events such as "meatless Monday", or coming up with a vegan alternative, so customers have that choice.
2020 seems to be the year when sustainability becomes an intrinsic part of your core business values. The longing to make a significant impact should come across in your marketing plan, in a meaningful and authentic way. Young people are looking to connect with brands before they consider purchasing something from them – in doing so, younger generations ensure that their values are aligned.
For example, 70% of gen Z are happy to purchase from brands that support sustainable practices. Therefore, knowing that something is locally manufactured and sourced, vegan, or 100% recyclable takes over price. Gen Z made their statements, and it is up to you to listen.
Marketing Examples to Learn from in 2020
The words "eco-friendly", environment and sustainable have never been more of a significant part of the day jargon for consumers. 
However, as we learn more about the recent surge in the collective awareness of our impact on the environment, it's important than ever to understand and comply to various sustainable approaches, as they have become staples of the brands' vocabulary.
Lush 
Take Lush, a business at the forefront of the environmental charge. Lush unsurpassed its approach to the mass production of its products (which are largely handmade than machine-made), it is in many different ways challenging other brands to step out and take action.
Years of producing only vegetarian and vegan products convinced Lush to make a significant step towards creating only vegan products, by eliminating eggs from everything they produce.
Lush released a statement in March, referring to the exploitation of hens in the egg industry and their inability to defend ingredients that contribute to such animal cruelty.
Their choice brought much adoration from both fans and non-fans alike and almost certainly would have led to more sales.
Patagonia 
Known largely for being a great place to work and for providing exceptionally made outdoor clothing, Patagonia also contributed to environmental initiatives. 
Their central vow is that 1% of their overall sales revenue each year will be donated to grassroots level projects that can actually make some difference in their communities. It's also worth knowing that the sincerity that comes from Patagonia, as they freely talk about the negative impacts that the production of some of their products has on the environment.
The equipment, as well as the shells they use in manufacturing their gear, can only be produced to the highest standard using fossil fuels, something that Patagonia openly admits. With that said, it is the owning of the situation, responsibility and honesty that many respect this company for. 
But that's where the gist of sustainable marketing lies—having a brand that's positioned as a compassionate, active, and devoted figure when it comes to the environment and caring for our next generations. 
You may also like: How to Create a Top-Quality Marketing Persona
Image Source: Pixabay.com